See what we've been up to in August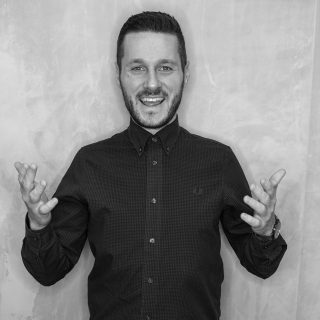 Wayne
There's been no rest for the wicked this month…
An office move all but confirmed, two new starters integrated, and another two new starters to plan for in September; it's fair to say I've been stretched over the past 4 weeks!
August is usually a quiet(er) month for us due to holiday season. But just like July, there's been no signs of slowing down as new projects come in and existing projects are seen through to completion.
One project we're nearing completion on is a custom training system which will be used by an apprenticeship provider to provide a record of learner progression. The custom system allows training providers to check and mark coursework, as well as integrating a custom messaging and alert system to ensure clear communication between users.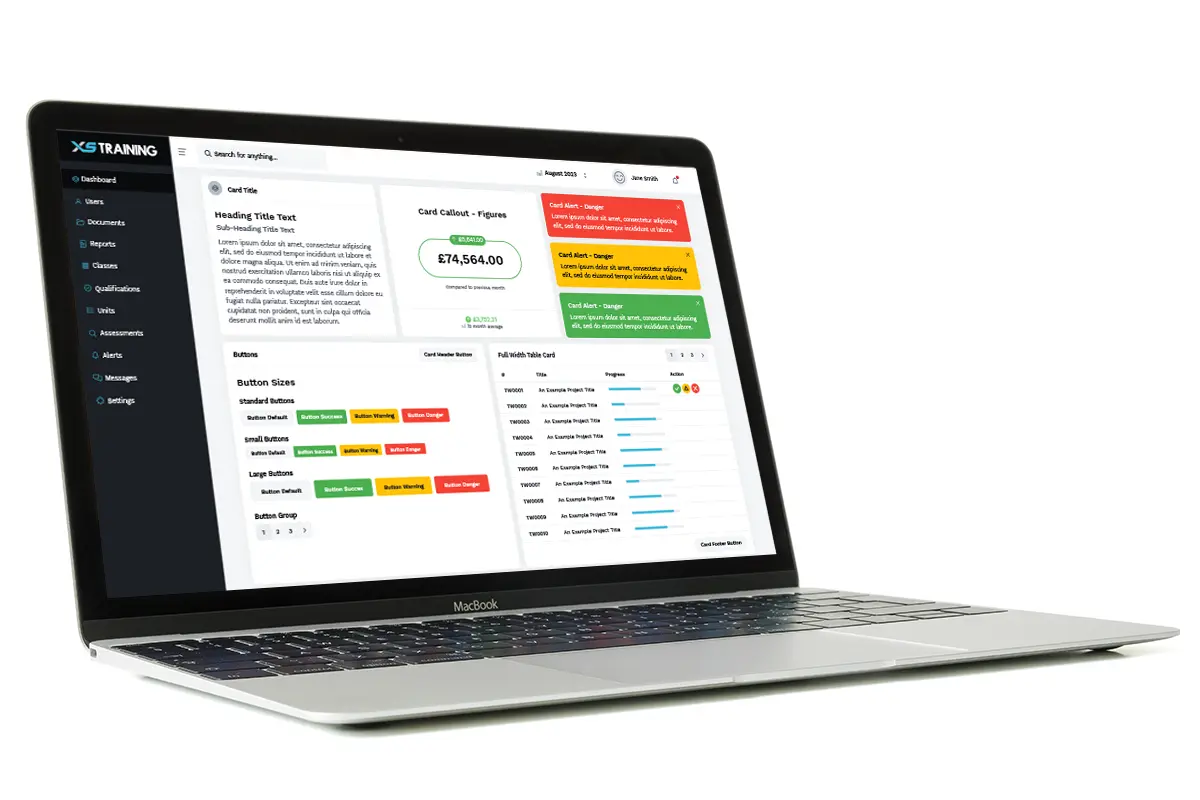 We're making good progress with our Growth40 plans. For those keeping score, Growth40 is our business plan to grow by 40% (up from our average 22%) in the next financial year. Part of that is growing the team and moving to bigger premises. All of the ground work is in place, so it's now time to action our plans and work towards our objectives.
Away from work I had a bit of downtime in the Cotswolds over the bank holiday weekend. Lianne & I explored the areas around Chipping Norton, including a couple of Bank Holiday festivals, in Woodstock and Minster Lovell. The wood fired hot tub, firepit and barbecue were also put to good use!
That about rounds up August. It's been a blur, and I'm looking forward to a holiday in early September, and September may also include an end of month pup-date…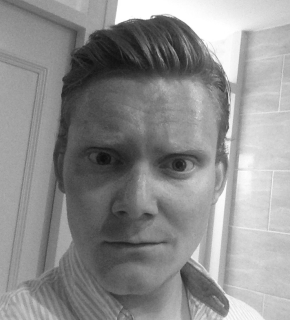 Jake
Hot tub time machine.
Deep in the throes of the holiday season, August marks a quieter period for a number of businesses including ours. However, this year this trend has been bucked somewhat, and we've found ourselves really quite busy.
Plenty of marketing proposals have gone out the door and we said hello to two new members of staff, Bobbie who is our addition to the marketing team as well as Michael who joins us as a talented designer. They've both written welcome blogs if you're interested in their stories so far.
For myself, I've been putting some time into planning for the run-up to the end of the year for one of our clients. It may seem like it's some way off, but Black Friday is less than 100 days away. It's imperative to have a good plan in place to take advantage of the biggest e-commerce period of the year. This includes incremental Google Ads budget increases.
Adjusting the budgets slowly and over time allows us to better control the ad spend, this ensures that we get the best return on ad spend for our clients. This is a considered approach which means that we can strategically run ads and minimise budget waste.
Outside of the busy office, I have just returned from a lovely few days away with my wife, a couple of our friends, and their children. We didn't venture too far, just to Selby outside of York. I was convinced that my wife said it was glamping, but as often is the case she was right and I was wrong. We stayed in a nice cottage where we took advantage of a break in the poor summer weather and boiled in a hot tub for a few days, occasionally getting out to flip the sausages on the barbeque or get a beer from the fridge.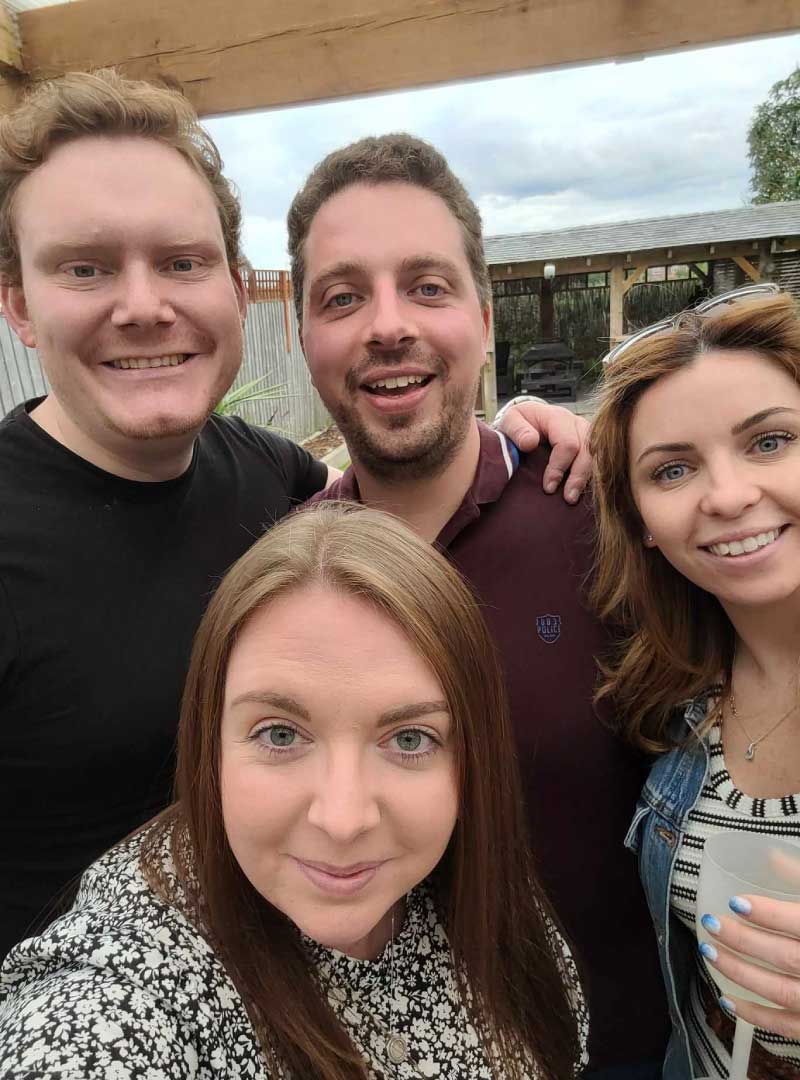 I have learned a lesson though; hot tubs look like a hassle. Although warm, nice, and inviting when we first arrived, after only two days the hot tub resembled Shrek's swamp! In hindsight, dropping a barbequed kebab in the water probably didn't help matters.
All in all, a great few days with great people.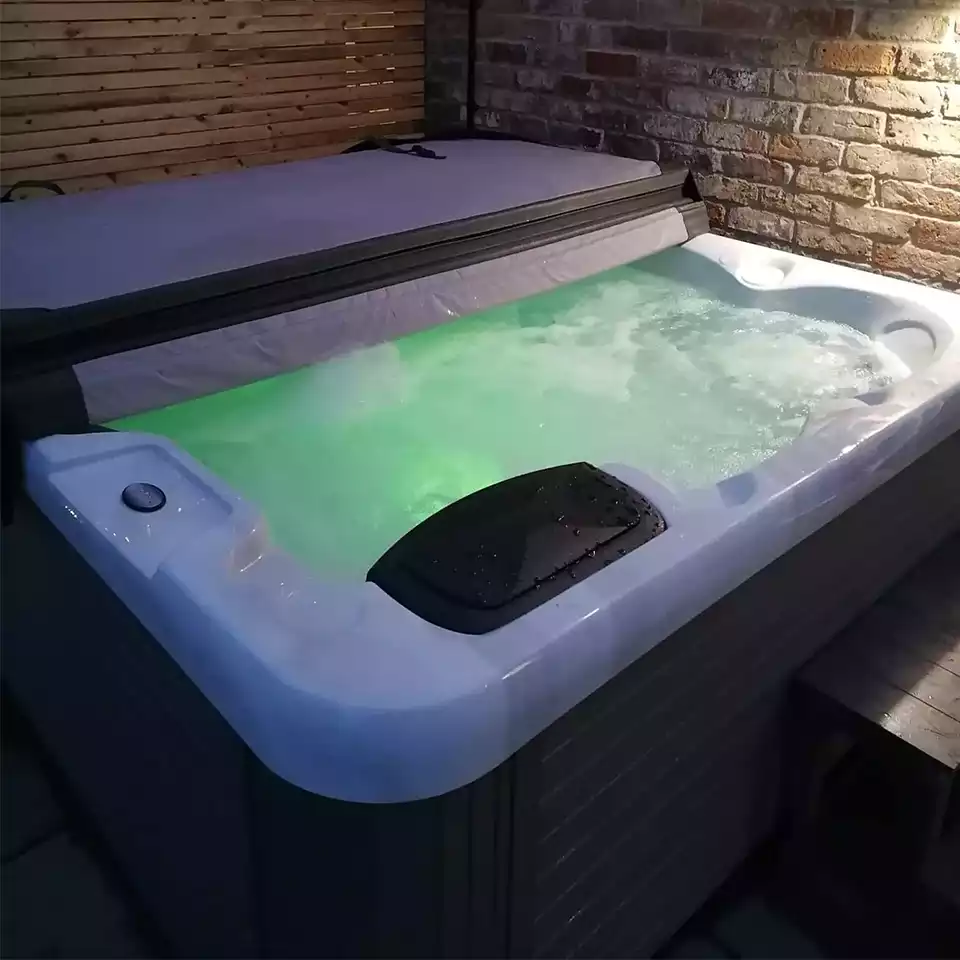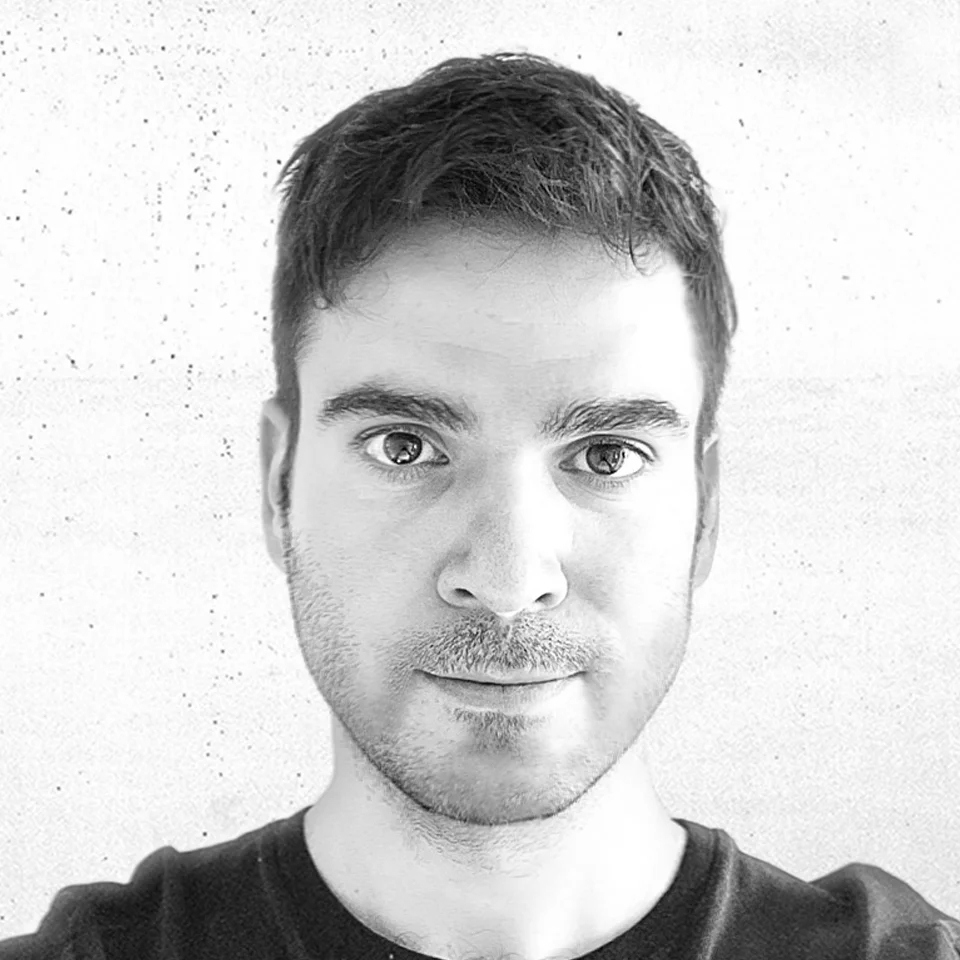 First month with Twilo Creative. The first thing, from a workflow perspective, has been familiarising myself with the agency's work management/scheduling structures, and decoding the agency's workflow in general. I've made myself conversant with the agency's project management software, Plutio, naming conventions, server, and delivery protocols. In addition, I've familiarised myself with the agency's stand-up ceremony, and follow-up and QA procedures.
From a delivery perspective, I have streamlined and delivered a range of social media assets for a range of long-term clients and for in-house agency promotional purposes. These assets were predominantly static but also included some motion assets. What's more, I have embarked on social media management, refreshing the design direction of an e-commerce client's social media creative direction. Additionally, I've embarked on delivering print-ready collateral for a number of clients, alongside putting together a brand guideline booklet.
Furthermore, I have worked towards putting together a promotional motion graphics promotional video for Twilo' in After Effects (and subsequently converting it into a lotty file for web use.) This project explores the possibilities of dynamic kinetic typography, and ultimately the design of a creative logo sting for cross-platform future use. Lastly, I have started familiarising myself with Twilo's WordPress client projects and processes involved; and with SEO to a lesser extent.
Last but not least, in terms of knowledge acquisition, the dynamic start of my tenure at Twilo has given me a fantastic opportunity to refresh my Adobe Illustrator skills and also the chance to learn some new tricks and shortcuts. In addition, I have tentatively started building-up my interface design skills on Figma, and familiarise myself with Grilla. Lastly, I have extended my knowledge a little bit further in the domain of AI and visual elements manipulation (i.e. Photoshop's Beta AI engine and its creative capabilities). An excellent start indeed!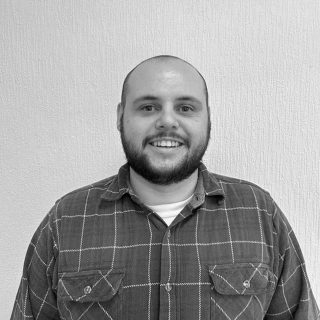 Bobbie
Learning the ropes...
August has been an exciting month though it has not been jam-packed with entertainment, it has been my first month here at Twilo! It has been a month of adjusting back to working life and learning in the workplace. There's a steep learning curve and it has been challenging at times, but I have enjoyed every second of my new career.
My personal life has been quiet at the minute with me focusing on Twilo, I have just spent most of the time relaxing and watching Breaking Bad. I have finally convinced my partner to watch the show and now both of us are addicted! In furrier and noisier news, my mum's dog has recently given birth to nine puppies so a lot of my free time has been spent with them.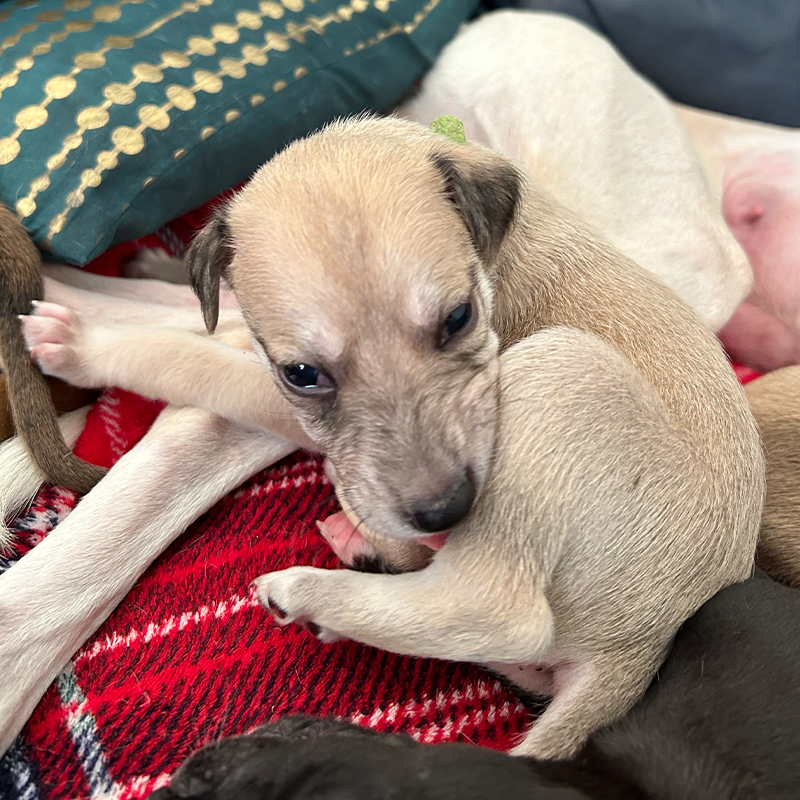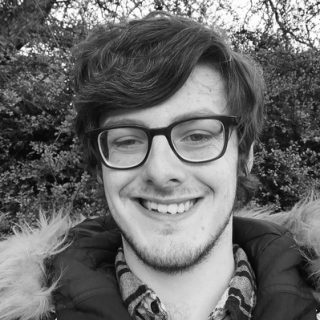 Andrew
Road to success..
This month, I started my manual driving lessons. I only got one lesson in August, but it wasn't a bad start, I only managed to stall the car twice. The gears made sense to me but the coordination on the pedals just wasn't quite there yet. The lack of coordination may have led to me slamming the break instead of pressing down the clutch. Luckily, we had only just set off, so it was at about 10mph when I slammed on the brakes. I still have many lessons to get used to though.
I didn't get up to much on the Bank Holiday, but I did go out for a meal at Estabulo on Saturday. This is a restaurant where the servers keep coming around your table to offer you a selection of different meats for the duration of your stay. This was nice and filled me up for a long time afterward.
Other than that, I got myself hooked on a new auto-battler game (called Tales and Tactics) where you slowly build your army of fantasy creatures and watch them fight progressively more challenging foes until you beat the game, or you fail. For example, you might decide you want to build a little army of goblins who end up fighting against sentient mushrooms. It is entertaining to sit back and see who comes out on top.
In the office, I've been working more with Vue and Laravel to build some large applications which I look forward to completing and gaining experience from.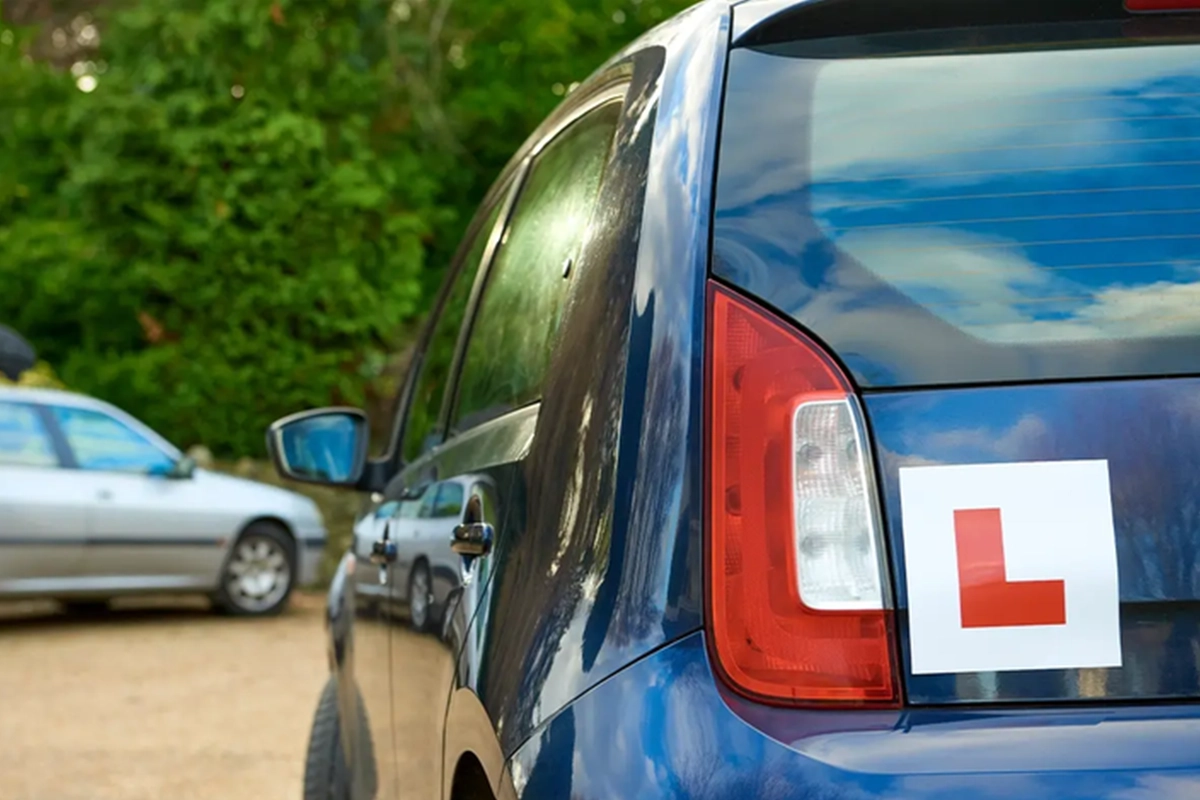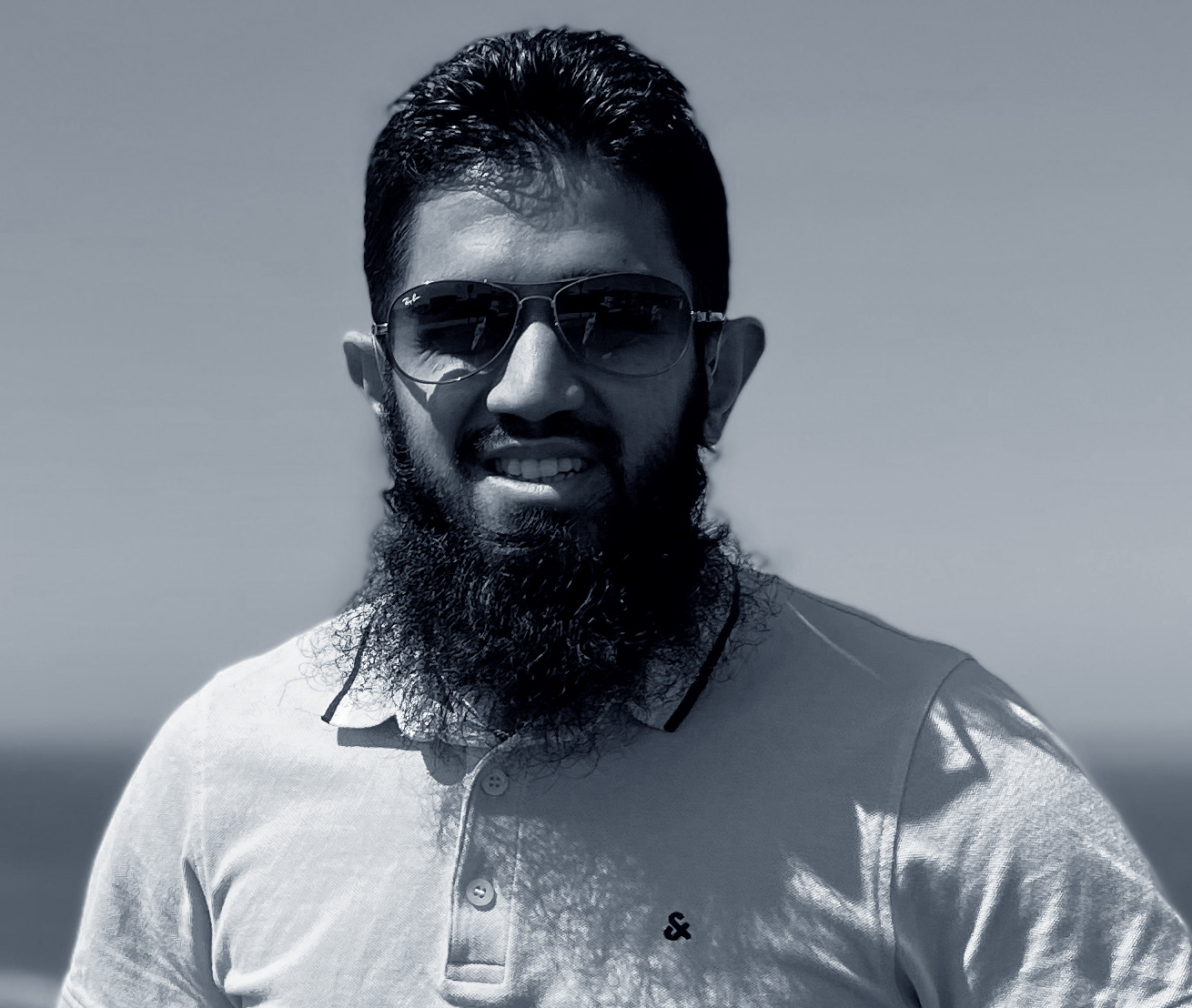 Dawood
Bahrain to Pontefract..
I've been working on the front end of a website using Vue.js, and this is my first time using this framework. I'm incredibly excited about the prospect of building more sites with it. However, there are certain aspects that I hadn't encountered before, such as importing packages on Laravel Vue.js. It took me a while to figure out how to make it work, and I had to do some research to finally get it sorted. It's quite complex since there are specific packages that need to be installed to ensure everything functions properly. Even though it was a bit challenging, I see this as a valuable learning experience that I can apply to my next project.
On a personal note, I recently returned to the UK from Bahrain, and I must say, it's been wonderful to be back, despite the colder weather. However, the journey from London to Bradford was quite chaotic due to train and coach cancellations. I had to catch a late coach to finally make it back to Bradford. Despite the tough journey, I'm relieved to be back home.
During my time in Bahrain, I came across something interesting — a Chinese car called JETOUR. One fascinating feature it had was wireless phone charging on the armrest. I truly wish we had this wireless charging feature in the UK; it would undoubtedly make our lives much more convenient!
In summary, working from abroad has been an amazing experience, but I'm very glad to be back in the office after such a long time. Reuniting with my colleagues in person has been a delight. Additionally, I'm excited about working on projects with the new Vue.js framework — there's so much to look forward to!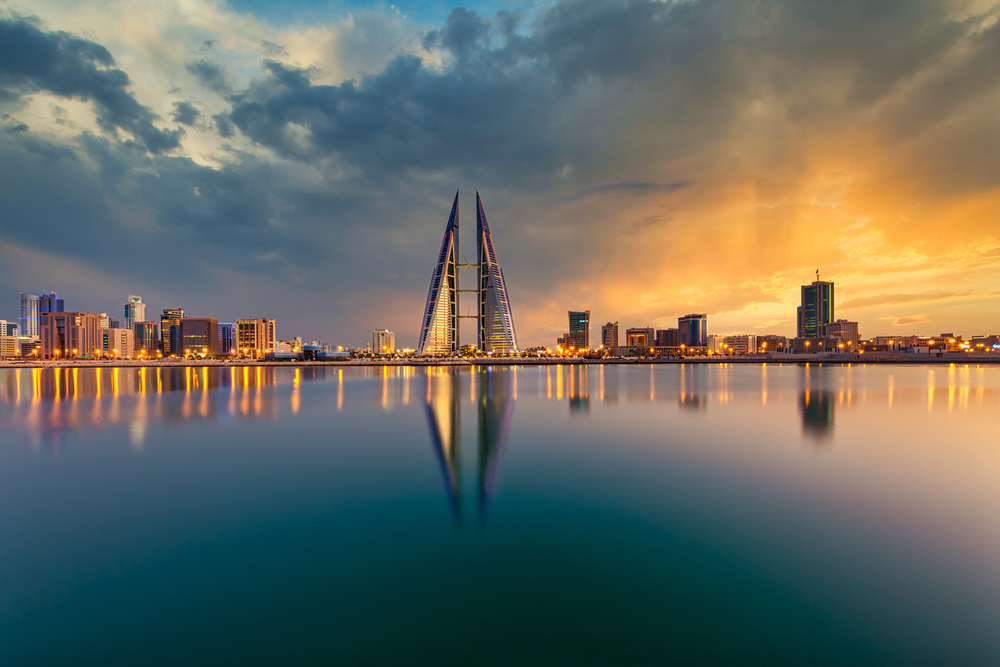 Joke of the Month
What kind of car does a sheep like to drive?
A Lamborghini.
Photo of the Month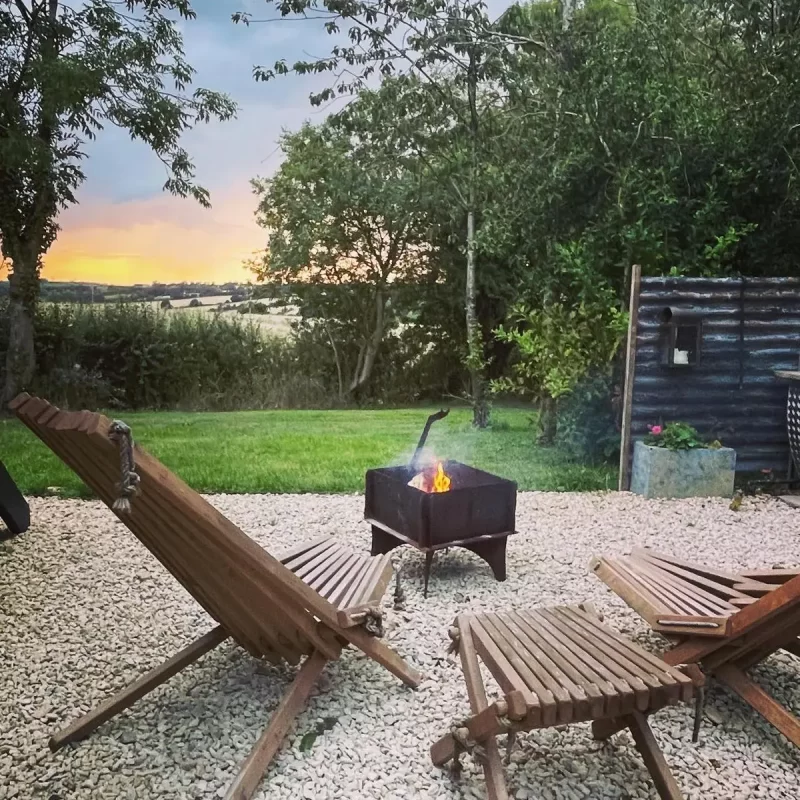 Some view from the Cotswolds.
And to end, here's something cool we've seen this month...
With the rapid growth of AI, it is something that is slowly starting to become part of our day to day life. Here at Twilo we have slowly started to use it to help enhance our images and take it to the next level.