A January with five Mondays in it feels like it should be illegal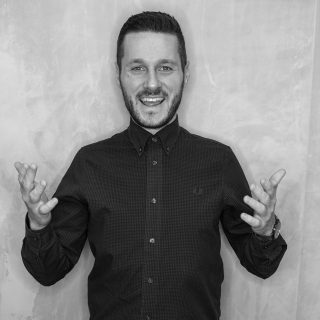 Wayne
The first month of the year has flown by...
We all joke about January being a fifteen-week month, but this one has passed in the blink of an eye.
I saw in the New Year in the Lake District with my better half. We aimed to start the year as we mean to go on; by relaxing, getting outside more and taking photographs. We started off with the best intentions, a nice walk to Orrest Head Viewpoint. The summit is 784 feet above sea level with views south as far as the Peak District, but the best views were much closer, as Lake Windermere looked like a scene from Lord Of The Rings with the low-hanging cloud.
I've never been one for "Dry January" or such fads (we tried Veganuary once and that lasted less than a week), so I wasn't surprised to find myself booked into the late-night spa slot on New Year's Day with free drinks. We saw the new year in just how we wanted to, and it was nice to start January in picturesque surroundings.
We get a lot of new enquiries in the first month(s) of the year, which has historically been the case. This is most likely due to new yearly budgets being rolled out, and others deciding to leave things until the new year as Christmas dominates December. 2023 was no different, even surpassing January 2022 for new websites and applications booked in, which is a great sign and just what you need to get back into the swing of things.
Jake & I have been scheming and planning and thinking up ways to bring in new business in 2023. Part of that includes working with an external marketing consultant – which begins in February – and is something I'm very much looking forward to.
Historically we've been plenty busy from word-of-mouth recommendations, but I feel it's time to start looking at other channels to advance the business up another level. I don't know if it's all this recession talk channeling my natural desire to challenge the status quo, but all the talk has made me determined to not only get through it, but to come out of the other side in a better place. We're going on the offensive!
As part of our modest influx of new clients, I had a meeting at a quarry, which was a nice change of scenery on a bright winter morning. Expect more photo opps – although this one was taken from inside my car with the sun beaming down on me, so they will get better.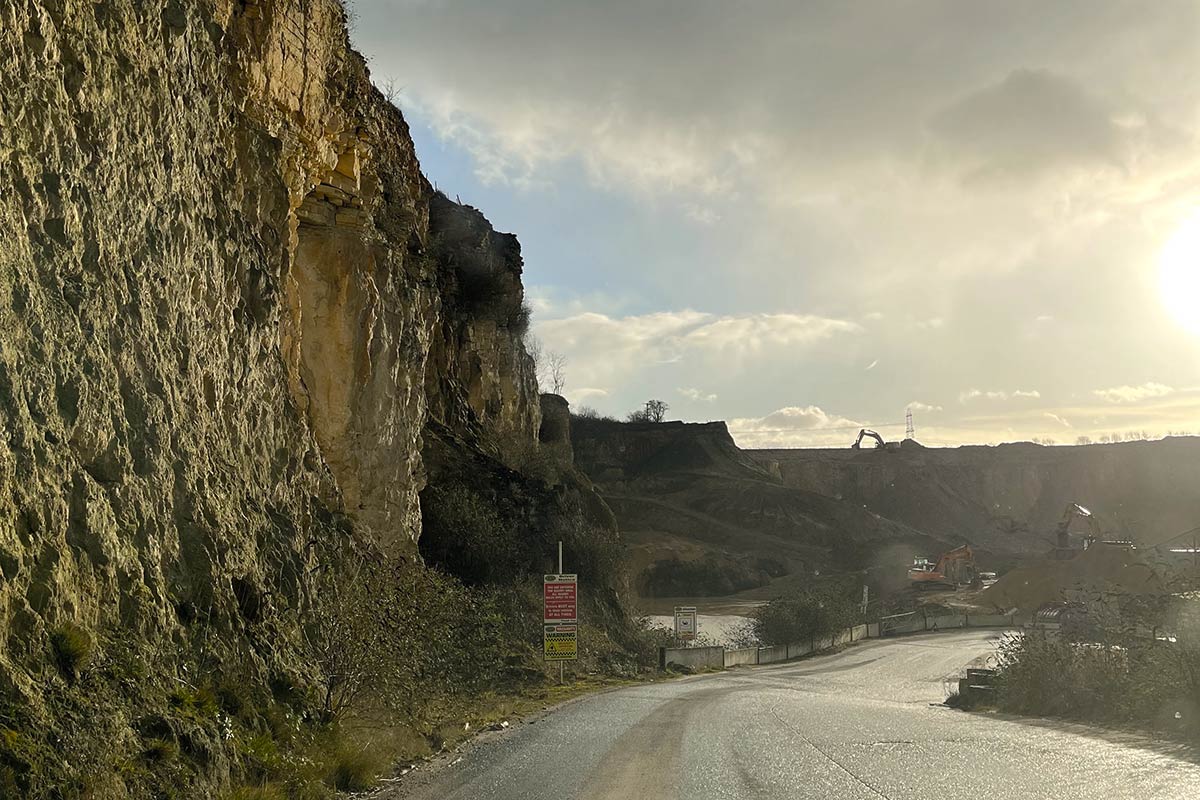 Finally – happy new year! We're past that awkward time, two-or-three-weeks into January, where you don't really know whether or not to say it. But if I haven't spoken with you directly yet, all the best and I hope 2023 is a great year for you!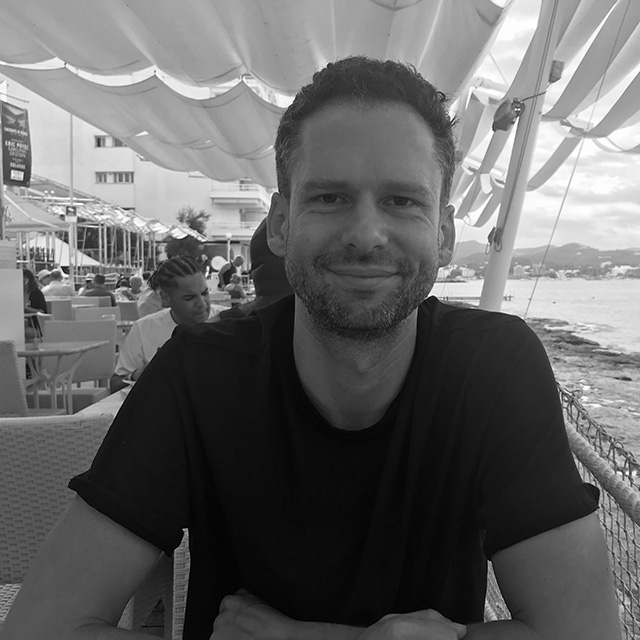 Matt
A great start to 2023…
It's looking like a successful dry January for me, I started abstaining on the 3rd so will continue until Friday. I have a bottle of very nice whisky that my wife got me which I'm looking forward to sampling over the weekend!
As usual, January is a time for looking forward to the year and getting plans in place. We've booked a couple of trips I'm really looking forward to; I'm particularly excited about my first trip to Rome for a few days over Easter, followed by another visit to London before heading off to Amsterdam for my birthday.
In Rome, we'll be soaking in the history and culture, and hopefully lots of delicious food. Amsterdam will be a change of pace with tickets to a big techno festival I've always wanted to experience, so 2023 is shaping up well!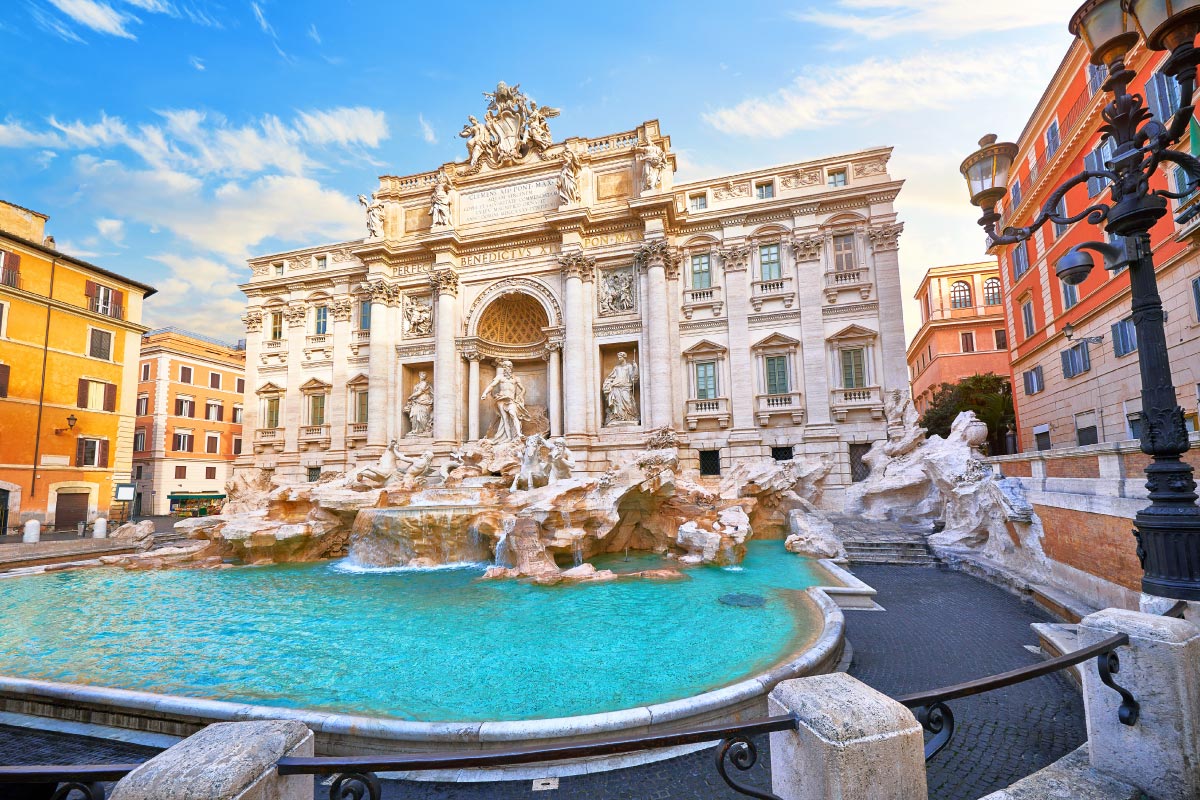 Alongside a varied month of projects I've also been working on organising documentation for common processes. To make these documents super easy to generate (and therefore encourage the team to create more) I've been converting existing and writing new documents in markdown language. This takes all the styling decisions away from the author and allows them to write functional properly styled documents with little effort.
I also created a small project locally that auto-indexes our library of markdown documents and converts them into HTML, this is then viewed through the web browser. So with this easy creation and easy access process, the documentation has its best chance of becoming a very useful tool for everyone.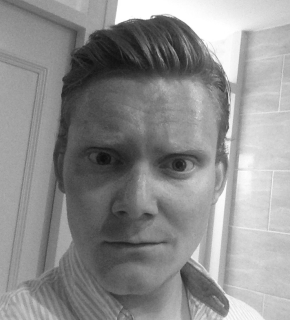 Jake
Some invaluable advice for January...
There's often a lot of negativity that surrounds January, the Monday of months. Long, dark evenings, everybody's pockets are a little lighter after Christmas and there's a general gloom around in the air. This year I've not found this to be case, I took January by the horns and decided to wrestle it into as pleasant a month as possible.
Are your ears pricked? Your appetite whetted?
The secret is…just sack all of your resolutions, diets and (most importantly) Dry January off as soon as possible.
Simple!
Yes your bank account may not be as healthy and your clothes a little tighter, but who cares? You've got a takeaway and a fridge full of your favourite stuff. Feel free to sit there slurping special noodles and punching back prawn crackers, smugly safe in the knowledge that someone, somewhere will be debating whether a quinoa salad or that extra HIIT class will be the answer to their January blues.
Neither will.
It's not all been takeaways this month though, I've been getting to grips with our new air frier and learning how to cook ramen. Check it out!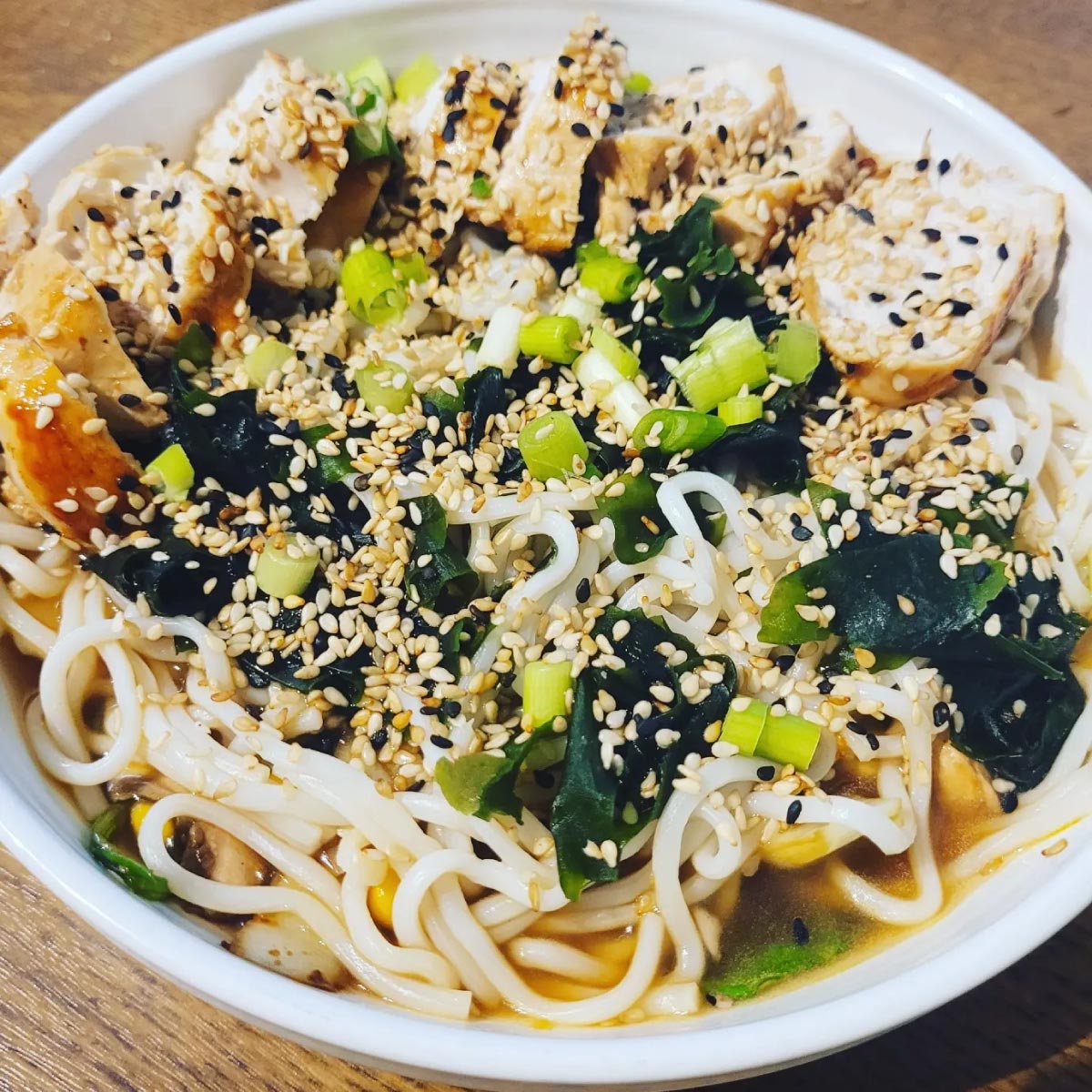 So, that's how I've spent great swathes of the start of 2023, in beer and takeaway happiness! In between prawn crackers, won tons and ramen-ing, my wife and I also managed to book a holiday to Greece for later in the year. As happy as I am to get away, this does fill me with a sense of some trepidation; we've chosen an 'adult only' hotel which for some reason conjures up images of keys in a bowl shenanigans!
When not supporting local takeaways or debating whether the sanctity of marriage will pay the ultimate price in Greece, work has been in full swing this month.
The start of the year is traditionally seen as a busy time for us, 2023 has been no exception! January is often seen as a planning month, as such for both ourselves and our clients, we've been flat out putting things in place for later in the year. Effectively, putting in the hard yards early. This meant plenty of completed work has been flying out of Twilo's doors in January, setting our clients up for a prosperous 2023 and laying the groundwork for Twilo to really grow this year.
Excitingly, I've (re)started a two year operations and departmental management course. It's quite full on, but there's so much new information to pick up. This should support not only myself, but also Twilo as we look to go from strength to strength in 2023.
Watch. This. Space.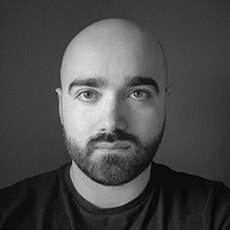 Stephen
Copywriting and losing out on cars. A mixed bag...
Christmas is over and everything has gone back to normal. January saw me once again continuing my adventure of finding a new car, one that doesn't sound like a tractor compacted into a small vehicle! I did manage to find a suitable little thing but someone managed to swoop in before me, leaving me devastated for the day!
Another thing is I've finally booked an appointment for getting laser eye surgery, which has always been a goal of mine but I have just never got around to it! So, I'll see in February if it's a possibility for me.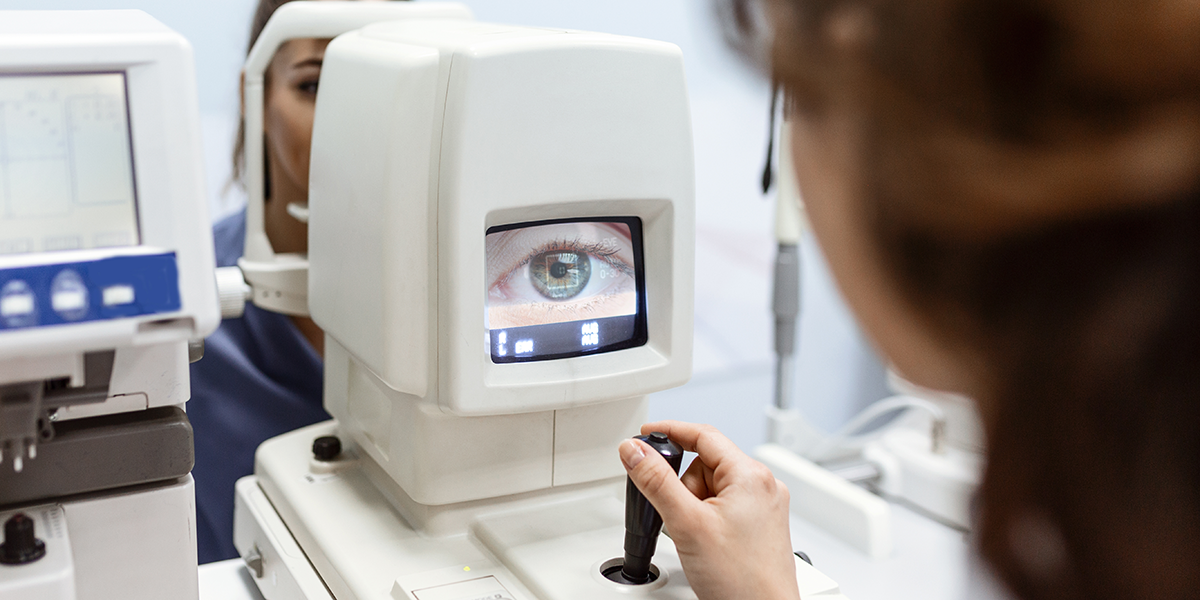 On the marketing side of things, I've been improving my copywriting skills, this has always been something I've wanted to improve upon. I feel like I'm getting the hang of it and making efforts to write copy that is both exciting and enticing. I'm still improving, but I'm in a much better position than I was just a few months ago!
Onto design, I've been picking up my game and experimenting with a new style for the Twilo socials. I wanted to include something that was more illustrative and a bit more colourful, as I want it to catch people's eye when they scroll. It's been a fun little task to do!
Finally, I've also been back on with the redesign of the Twilo website but this is still in its early days, as we want it to be the best website on the block! We have a lot of exciting ideas and we can't wait to show you what we've been cooking up!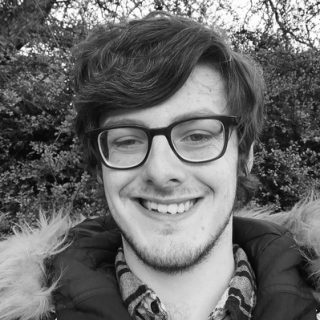 Andrew
Becoming a guitar-shredding, chopstick-wielding god...
I met up with friends who live down in Manchester where we went to a sushi restaurant. I surprised myself with how well I could use chopsticks. The last time I used them, I was twelve and couldn't get the hang of it. When I last had sushi, I gave up and just ate with my hands, so this month was certainly an improvement. It was a great night and I am grateful for the opportunity to catchup with my mates.
I'm finally making some strides in my guitar progress as well. This month I've finally managed to play the dreaded F barre chord consistently without it sounding garbage and muted. That's a great improvement for me as I've spent over a year struggling with barre chords.
Getting close to the end of my apprenticeship and I've learned a lot about not only the software development itself but the workflow, planning and communication involved. I'm excited to see through to the end of this apprenticeship and I think the knowledge is going to greatly benefit myself and Twilo.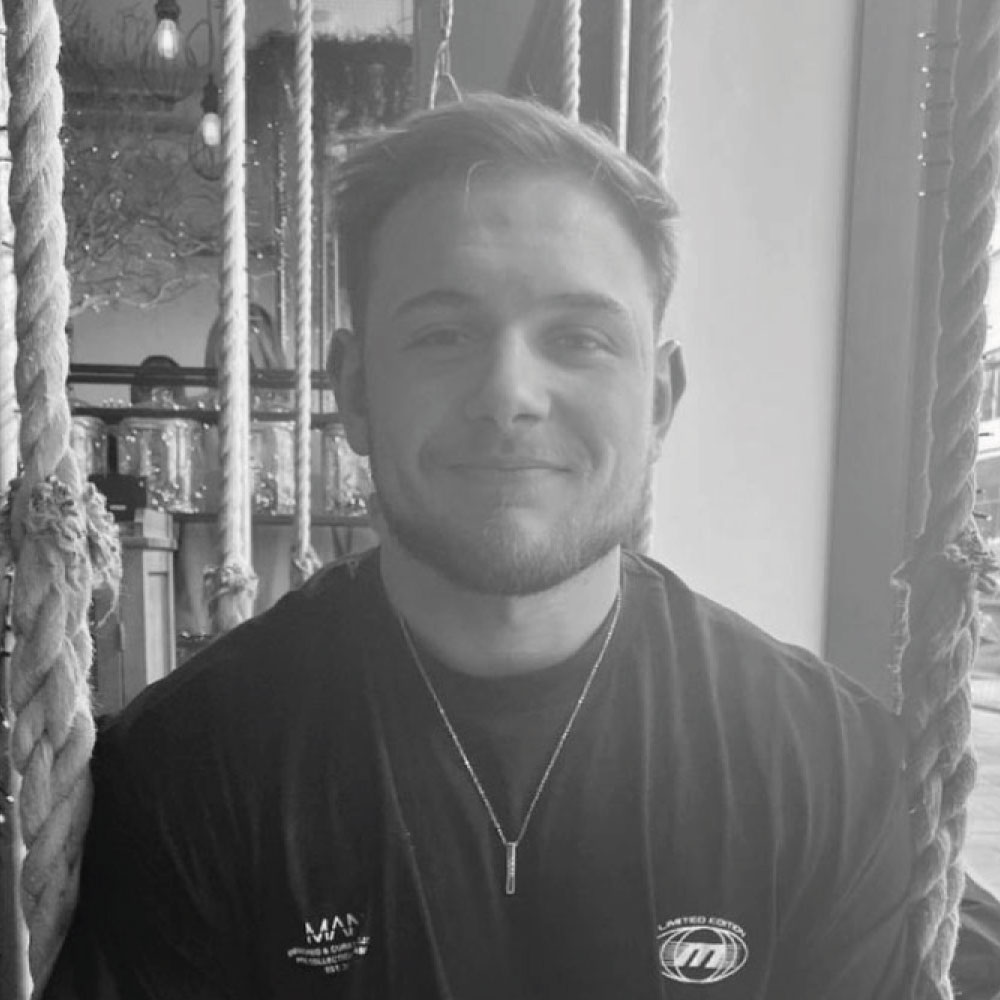 Jordan
Hitting the ground running with website builds…
Ladies and gents, it's been a minute, as we come to the end of the dreaded 52 week month we call January. It truly feels like a lifetime since I last wrote one of these. So… January what have we done, well a lot… that's it, blog's over.
No, I can't do that, I wish I could, but if you're taking the time out of your day to read this, your likely another agency engaging in a bit of curtain twitching or we've piqued your interest somehow. Whichever party you fall into, I'm sure you want to know about all the sites we've been building!
So as it stands, we have four sites built and ready to go, as we wait for client approval and get the copy and content updated. I haven't got the column space to go through every build so you will just have to keep an eye on our socials, but for this article, I'll go over one of the builds and a brief teaser of another.
The first build has been long coming and sets the precedent for a Trade Town website. So what is Trade Town? A company that offers premium website design which doesn't cost you an arm and a leg. It is aimed at supporting small businesses and sole traders who perhaps do not need an all singing, all dancing, fully bespoke website. All they need is an attractive, professionally designed site that doesn't take half a century and all your phone's resources to load a simple contact page (cough… cough… Elementor).
Yes, I know Elementor's drag and drop is cool and easy to use but if you go back to my blog post in November you will see just how bloated page builders are, as they load in all the CSS and JavaScript for every solution. Just from rebuilding a client's Elementor site we were able to drop page load by over a second and dropped the server requests by over 80%.
So why is a Trade Town built website any different? Well, we have created multiple templates which are completely customisable and created using our super fast in-house framework. The end result is a professionally designed and developed site that you can customise.
Check out an example of a Trade Town website: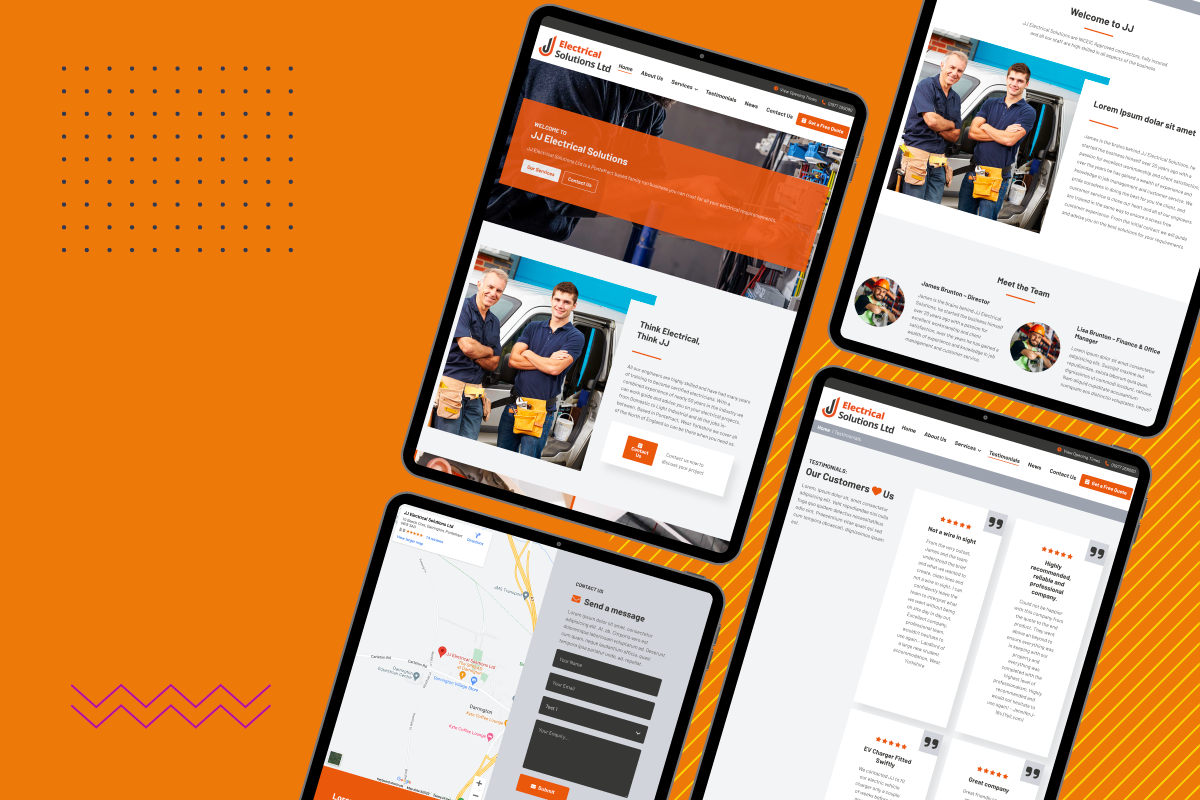 The second build I'll briefly go over is for a client that specialises within the R&D space. Their current site is a little dated and could do with bringing into 2023, as we give the colour palette a little spruce up, add a few JSON animations and better position the call-to-actions. This is certainly one you don't want to miss so keep an eye on the socials for its launch!
That's enough about work, what have I been up to this January? Well other than surviving on beans on toast as I wait for winter to pass, I also committed and stuck to my Dry January pledge and I think it's going to keep going until a stag do or lad's holiday rolls around. Have I missed the drink? Not really, plus it's saved me a small fortune. Other than that I watched a few films at the cinema, including Avatar, Plane, A Man Called Otto, Megan and Babylon. All of which I would highly recommend!
Joke of the Month
Why are programmers always grumpy on January 1st?
They turn on their monitor and the screen has the same number of pixels even though they keep hearing about the New Year's resolution.
Photo of the Month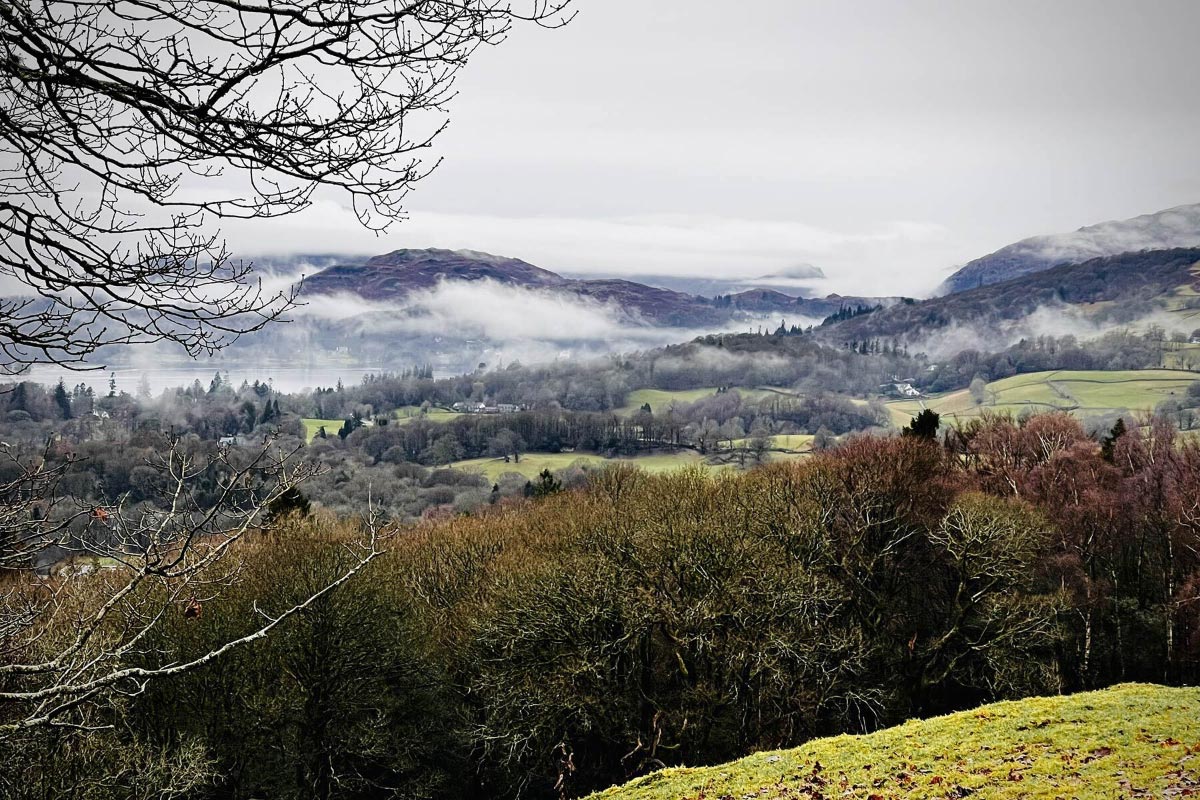 Wayne's picture of Orrest Head viewpoint in Windermere
And to end, here's something cool we've seen this month...
NASA have stepped up its game to send a probe to the 'golden asteroid' and we could be seeing a launch in 2023!
Why wouldn't you want to mine an asteroid?!