A great month for all of us at Twilo, find out why...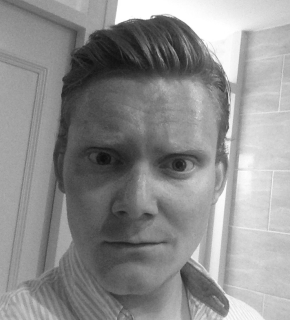 Jake
It's not 'too hot', shut up.
All in all a great month, we saw some scorching weather (you can't beat sitting out in the sun with a cider – I wholeheartedly refute the "it's just not the same type of heat" argument), I managed to pick a good number of winners at the horses during Twilo's summer bash and splashed out on a new car – the two are not related I hasten to add!
My old car had fallen victim to some…exuberant driving and it was well past time for an upgrade – so far we're bump and scratch free and the aim is to keep it as such.
The Twilo summer bash was a great day at Doncaster races followed by a top performance from the legendary Nile Rodgers. It was a good opportunity to unwind and meet everybody's partners as well as bust out some very questionable dance moves. If my career in marketing takes a turn for the worse, I'll be anxiously waiting by the phone for a call from Anton Du Beke.
When not buying new cars or spending £6.00 a pint at the races, I did actually get down to doing some work this month. A client of ours are celebrating their 25th anniversary in August, so i've been busy making sure all the content is planned and ready to go. We're in the final throes of building a website for them as well as a soft rebrand. Once the new site goes live, we will be launching a number of ad campaigns. So with concurrent activity in mind, I have been providing artwork briefs to Stephen, our talented designer, and building audiences for the ads so we can really hit the ground running with their online advertising.
Traditionally, summer presents a difficult time for a number of both B2B and B2C companies, with this in mind – I also produced an action plan for one of our clients. Endeavors like this are important as it gives us a clear roadmap to stick to and reassures the client that we are doing all we can to support their business.
Here is a picture of (not) me looking at a very simple plan…in the wind for some reason.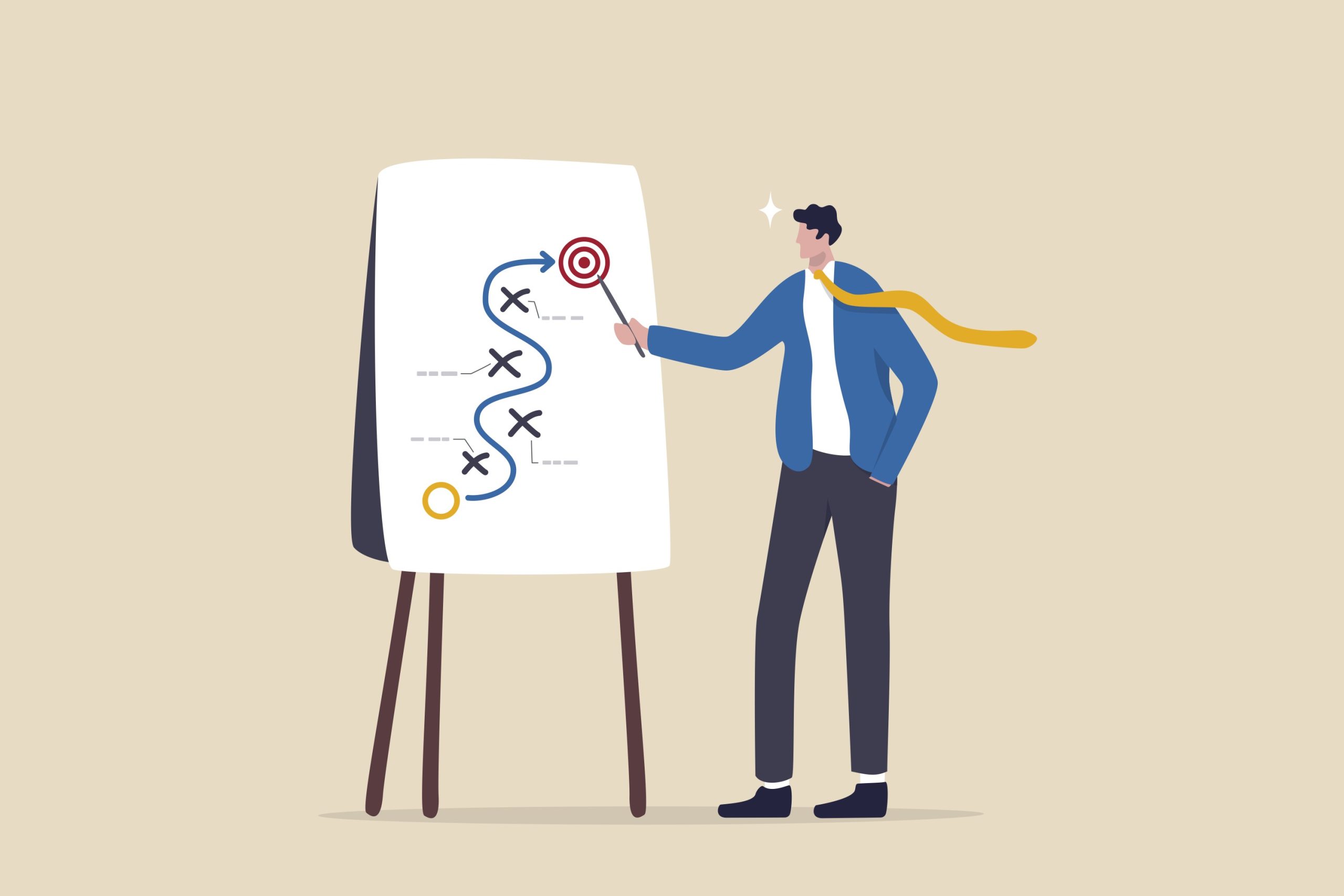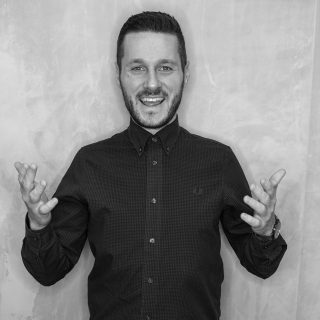 Wayne
This month we welcomed a new front-end website developer to our team. Jordan has settled in really quickly and has made a big effort to get on board with Twilo's standards and processes. I find recruitment to be one of the hardest aspects of running a business as it's time consuming and a big gamble, but the team is looking as strong as ever now and we're producing some excellent work.
Speaking of which, we're very close to launching a few custom e-commerce websites featuring custom functionality. We seem to have fallen into a niche of custom product commerce, having produced websites for businesses selling personalised cards, blankets, canvasses and now party banners. It's slightly too soon to share anything visual with you, but expect a flurry of new websites to be announced on our social media in the coming weeks with some visuals prepared for next month's blog post.
Media scaremongering has been a common topic of conversation in the office recently. One particular headline had us chuckling into our coffee which read "thousands could die from extreme heat". The reality was quite different. We enjoyed a couple of days of glorious weather and we all finished work a couple of hours early to enjoy the sunshine.
UK heatwave maps past and present.

Past:
Cheery sunshine graphics☀️

Present:
Scorched earth 🔥 pic.twitter.com/mzk7kShIrS

— James Melville 🚜 (@JamesMelville) July 14, 2022
Back to things we can control…
A well-deserved knees-up was had by Team Twilo, with our partners in tow, enjoying a great summer outing. Starting with pizza and Peroni followed by a few winners at Doncaster Races, rounded off by a great live performance from Nile Rodgers & Chic. I think we all had a lot of fun (maybe too much 🤢) and it was great to see the team enjoying themselves away from the demands of the office.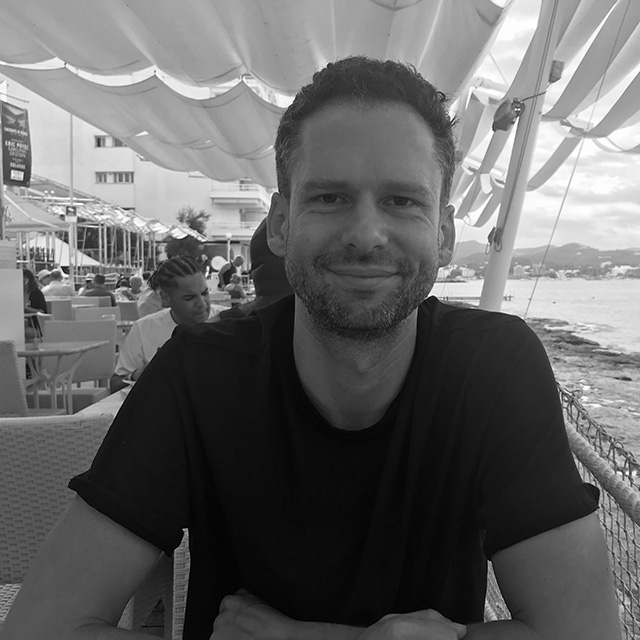 Matt
Making efforts to precisely maintain weight.
We actually got some hot sunny weather in July!
Maybe it was too hot at times, we had all the fans blasting in the office trying to keep cool, but it was nice to enjoy some proper summer weather. Smack in the middle of the heatwave we had our Twilo summer trip, this year we headed to the races. We had a fantastic day out with great weather, a few winners, and a banging Chic concert to end the night! I'm getting married in September, so wedding plans are now in full swing, I've collected my suit from the tailor, and have a stag do to look forward to in August. This does mean that I can't grow anymore for fear of an ill fitting suit (luckily, I stopped growing quite some years ago).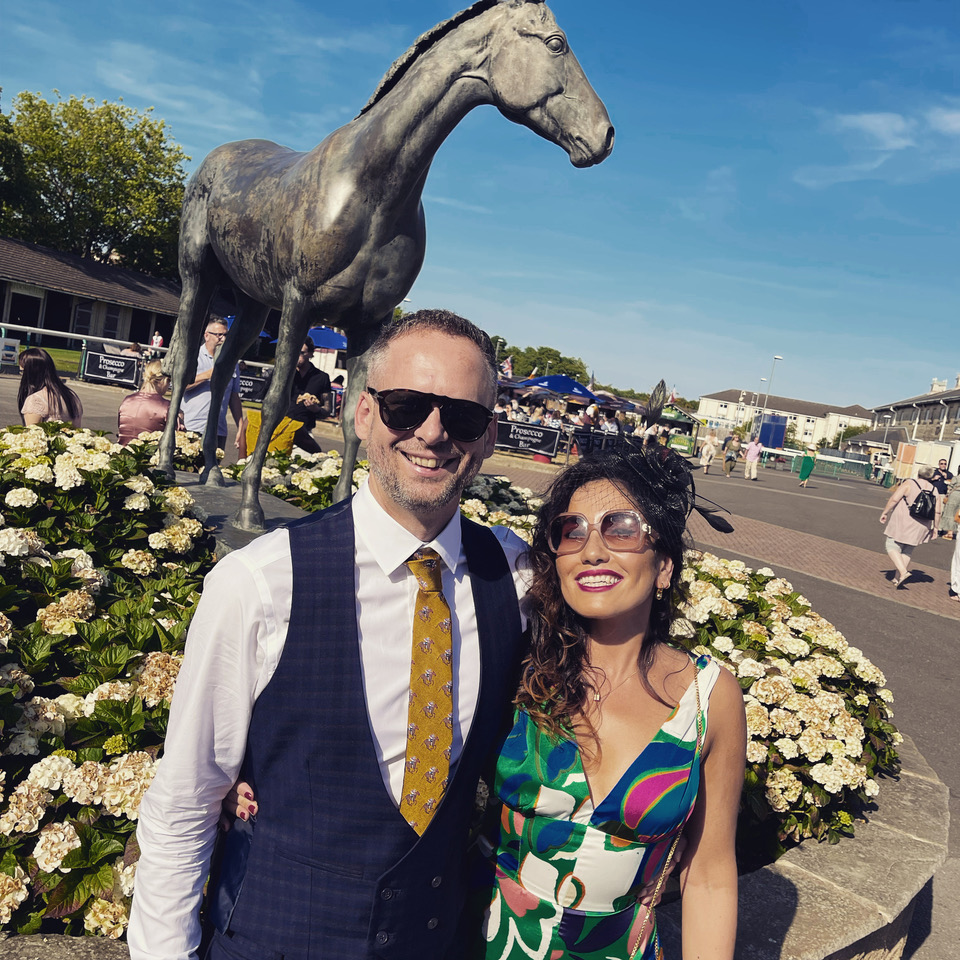 We have a new web developer, Jordan, who joined the team this month. I have spent some of my time showing Jordan our processes and helping him settle into Twilo. As the web team grows there is now a more pressing need to increase coding consistency throughout our team and projects. We have started a coding review practice where we sit down each week and analyse sections of code. We discuss strategy, consistency, and improvements. From this, we will improve code consistency and introduce a standard of best practice, which will help everyone on the team improve their coding standards and also help increase project efficiency.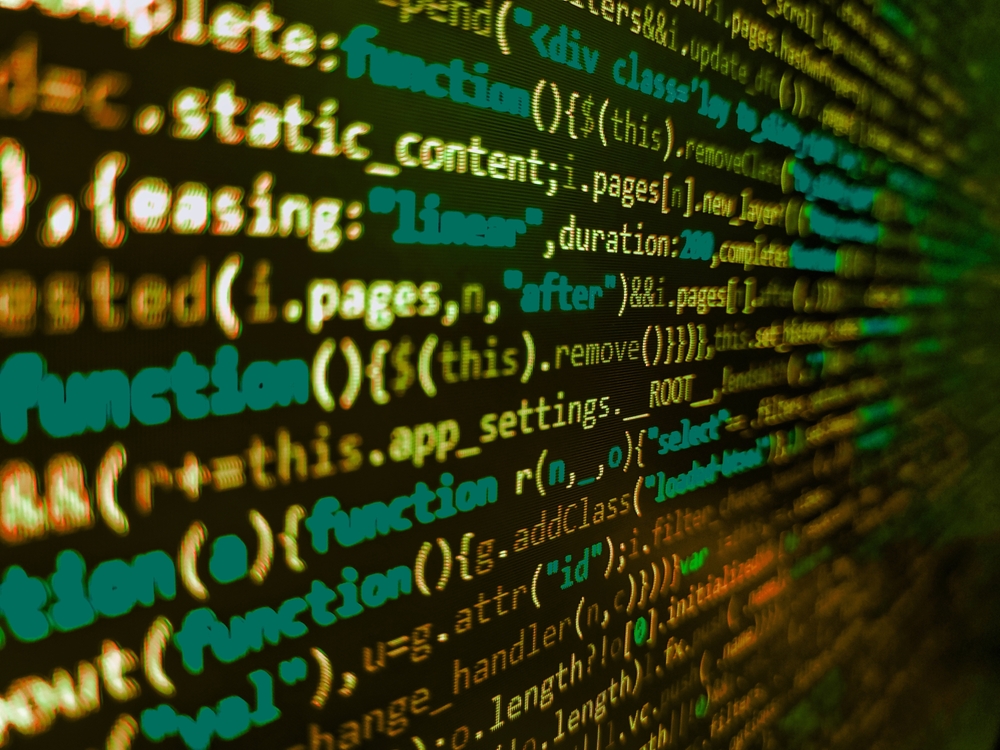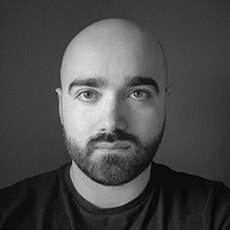 Stephen
Under starters orders...
July saw me going to my very first races with the Twilo gang. I would love to say lady luck was on my side and I brought back a nice haul, but I think she was busy with another colleague… it's not about winning though, it's about the friends you have along the way who support you for bad betting decisions and not mock you for the rest of the night. I did come back as the biggest loser. We also got to see the legendary Nile Rodgers perform live at the end of the day which was amazing, seeing the Twilo gang bust out their favourite dance moves was a sight to see.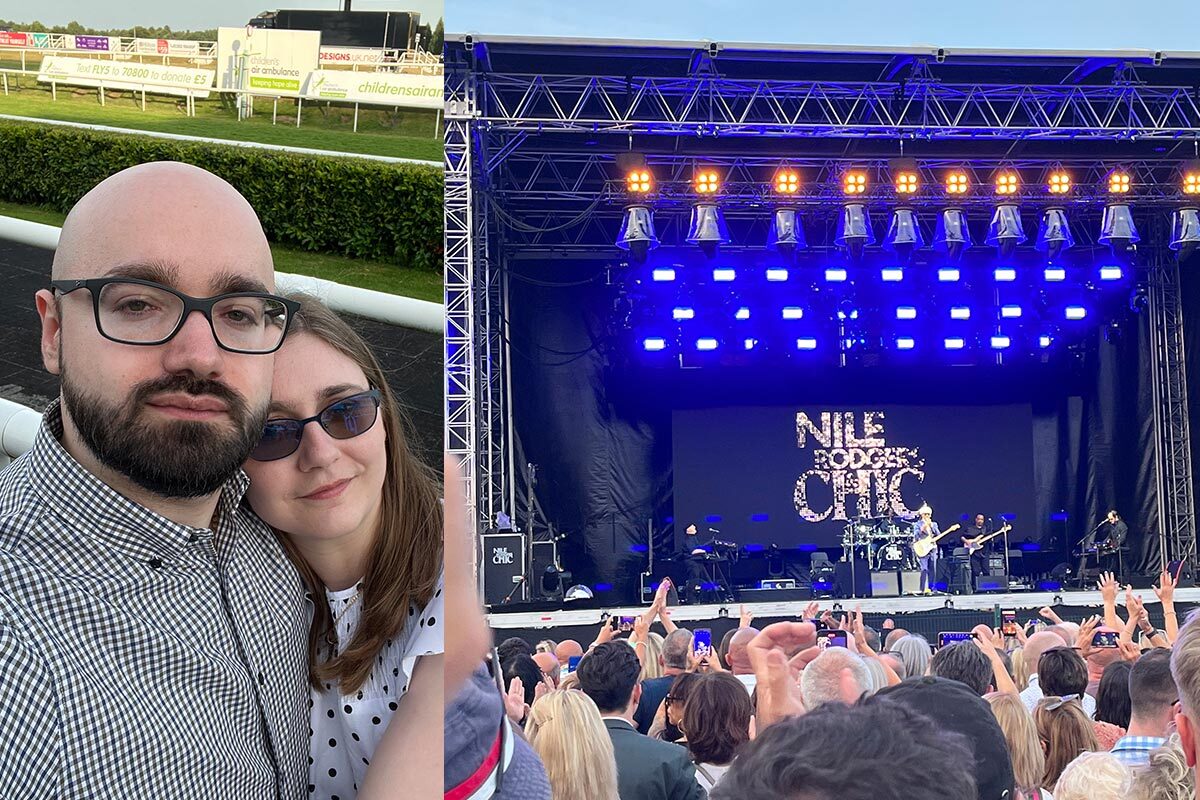 A project I had the privilege of working on this month was designing two new large flexi signs for a local flooring shop. We recently designed a wrap to go on their vans and to keep their brand consistent, we updated their shop signage. Keep an eye out for the vans on the road!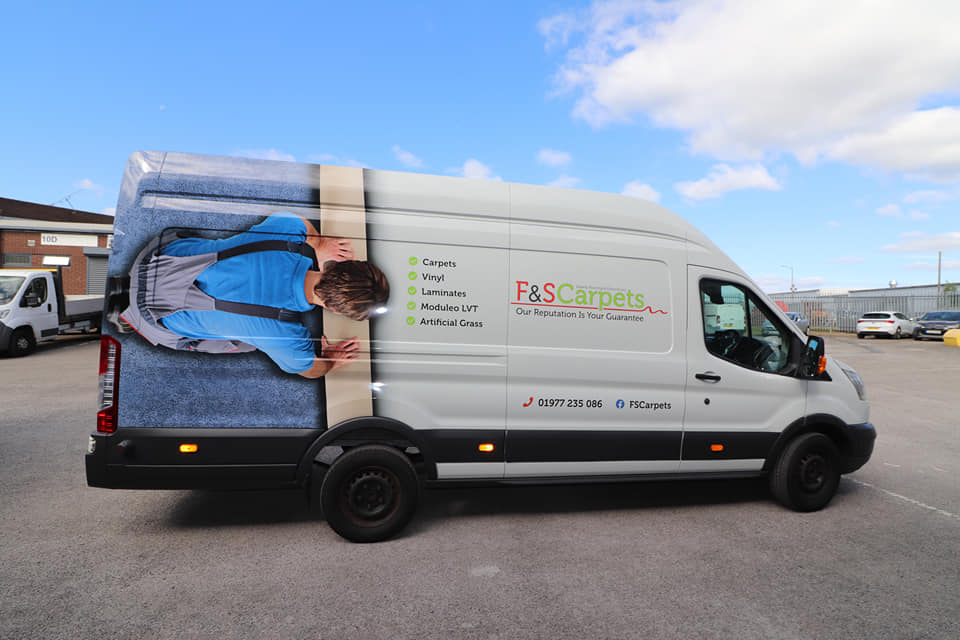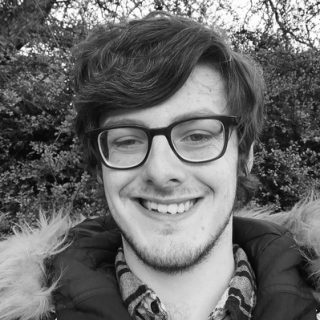 Andrew
Coming of age!
Despite the unbearable heat, July has been a fantastic month! Not only was it my 21st birthday, it was filled with great achievements. One highlight is the development of a new OpenCart modification that will substantially improve productivity for clients.
With this new modification to orders, it is really simple to change the order status of multiple orders at the same time. This can be done by ticking the checkbox next to each order or by copying order IDs from a file. This is brilliant for avoiding the tedious job of going through many orders manually and changing the status. If a comment is needed, you would now only have to type the comment once. Previously, this would have to be done for each order that needed updating.
Admittedly it does sound a little dreary, but it is a bespoke modification and the time saved will be invaluable. This is an aspect we look to focus on at Twilo, alongside innovative web development solutions, we also look at ways to further support businesses where we can.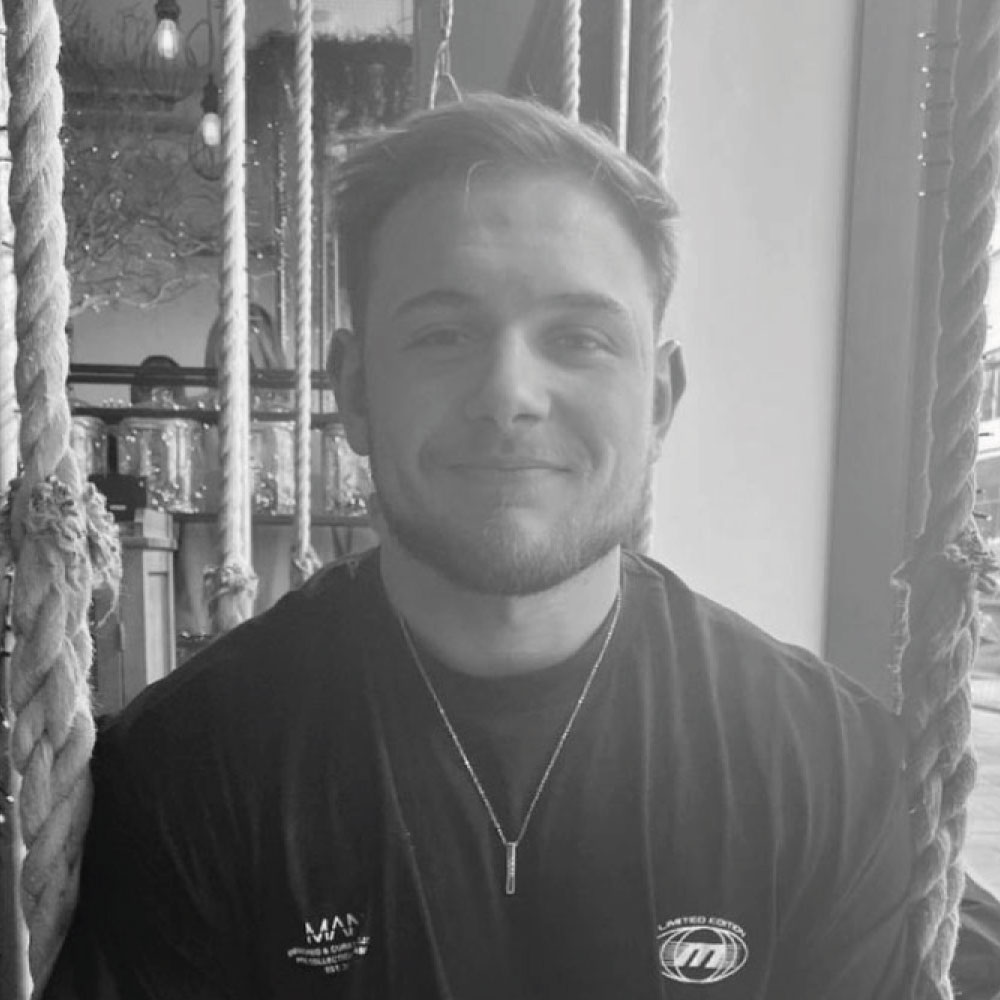 Jordan
A life changing month!
July… wow what a month. This was my first full month at Twilo, and also my first month in the web dev world! With this being my first blog appearance I want to share a little bit about me.
After spending 6 years in the construction industry originally training to be an electrician which then led to fire and security work, I was not happy and it was time for a change. But how does someone go from construction to development? Well… I never really wanted to be in construction, as you do when you're 16, not knowing what to do with your life I just fell into it, even though my passion was IT in High School.
I decided to revisit my roots in the lockdown and after a year of studying, Web Technologies (HTML, CSS, JS) by hammering YouTube and sites like MDN. Following brushing up on my knowledge, I applied for the role of Junior Front End Developer at Twilo.
This first month has taught me so much from keeping my code tidy, to using PHP, keeping my HTML and CSS structured and even learning to use a Mac Book (I'm a die hard windows fan but may be turning!)
One of the first tasks I got on with this month was the development of a website for a Finance Management Agency which was fun and challenging at times which I loved as it helped to develop my CSS and PHP skills.
Joke of the Month
Stephen's choice of bets at the races!
Photo of the Month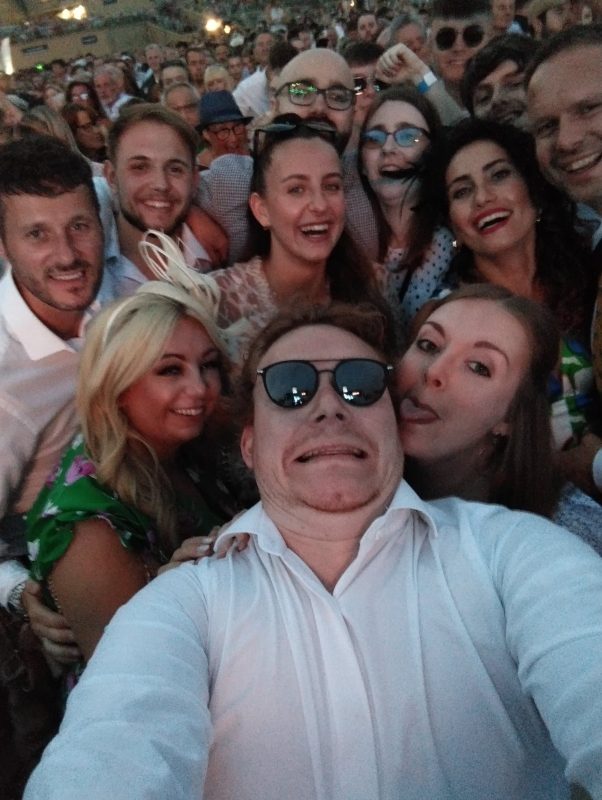 No words...
And to end, here's something cool we've seen this month...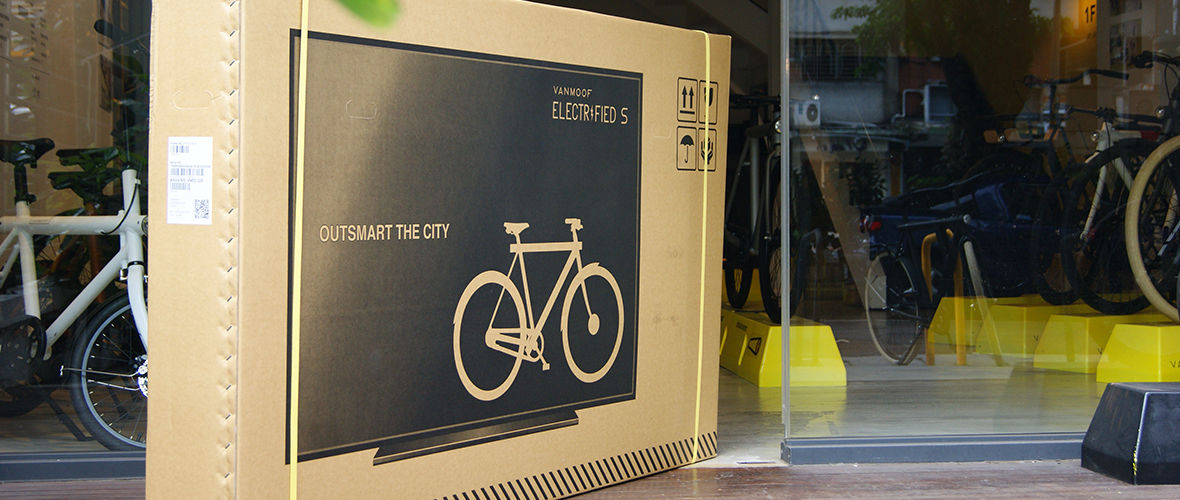 Bike company, VanMoof, were losing thousands weekly due to damages caused by careless couriers.
So, they changed their packaging to something that would be handled with more care. The result? An 80% drop in damage costs!