Some of us went to Glastonbury - you might be able to tell.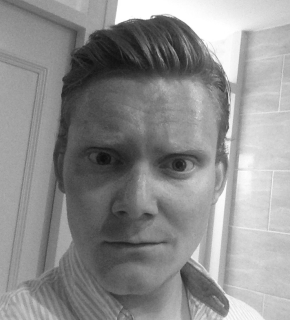 Jake
A self-proclaimed font of knowledge of all things royal.
It feels like an age since we had that long bank holiday for the Jubilee at the start of June, hard to believe that the Jubilee weekend was only a month ago! I managed to take advantage of (the intermittent) good weather and we had a street party in celebration of the Queen's exceptionally long reign. Staying with the Queen, I attended a wedding as a groomsman on her second Birthday. For those who didn't know, the Queen actually celebrates two birthdays, one on 21st April and one on 11th June. This tradition dates back to George II whose birthday was in November, broadly speaking he wanted a celebration in the warmer summer months.
When I wasn't brushing up on my royal knowledge, I was looking at ways to improve our marketing efforts. Traditionally, summer is a slower time, so it often requires some creative solutions. An aspect of that involved going to meet clients to sit and talk about the best steps to make going forward. meetings like these are invaluable as it gets everybody on the same page and we always come away motivated with at least the seeds of some innovative solutions.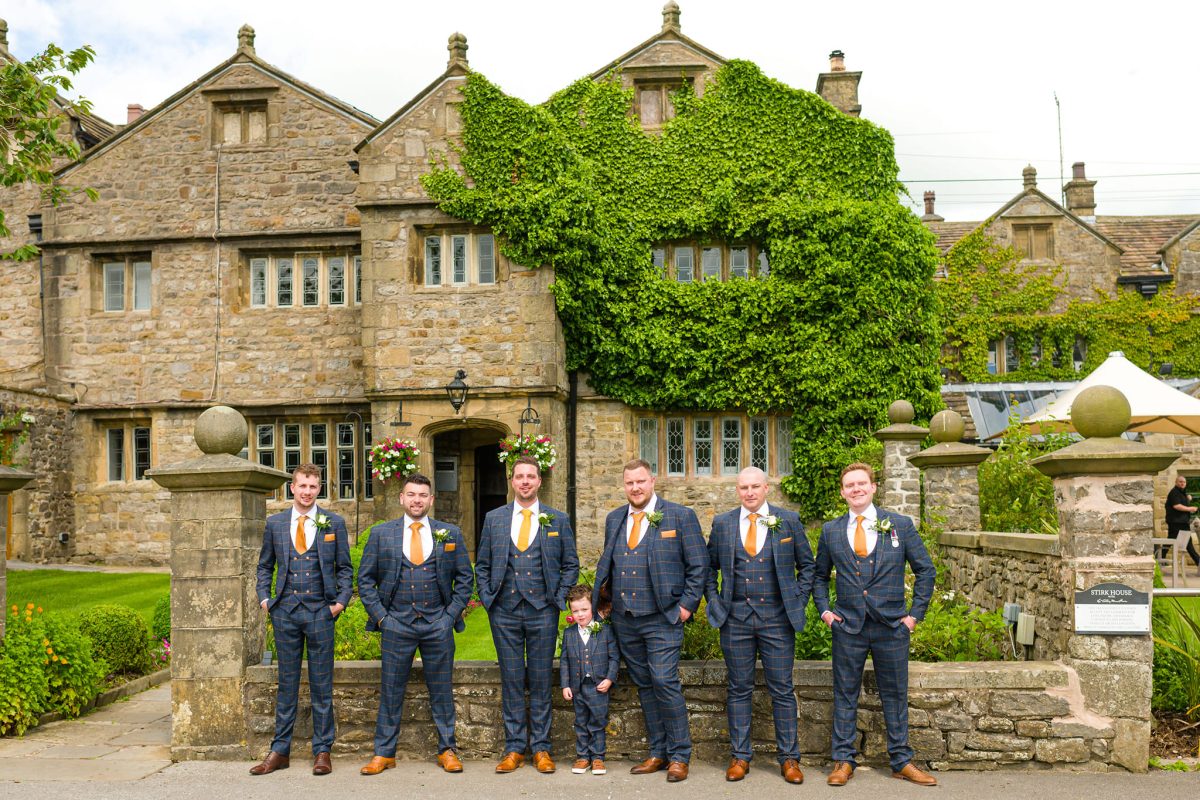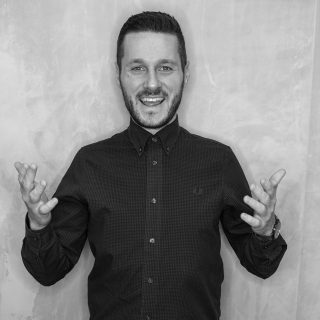 Wayne
Big projects and big weekends.
June has mostly been spent interviewing candidates for a front-end developer position and sifting through CVs as we look to recruit a technical minded digital marketing apprentice. I'm pleased to say the former position has been filled, but the latter is proving more difficult, as new digital marketers are swayed towards social media specialisms and away from the more challenging SEO & PPC skills. Despite that minor frustration, the search continues, and I'm confident we'll have someone in place before the next academic year begins.
From a project perspective, I've been working hard on a website for a large e-commerce electrical wholesaler, who are soon to celebrate their 25th year in business. 25 years is a huge milestone. It's been an honour to be trusted with such an important project which I hope to share with you in our next monthly update.
Away from work, I'm still making my way through a backlog of gigs that were booked pre-pandemic, all of which seem to have been re-arranged within weeks of each other. The weekends have been coming in hard and fast! In June we got to see the Killers supported Blossoms at Emirates Old Trafford Cricket Ground – a fantastic outdoor venue. This was by what I can now confirm is the best place on earth for music lovers; Glastonbury…
Wow! What a place. There really is no way of putting it into words, so I'm not going to try. All I'll say is, if you're 50/50, just go, and I guarantee you'll go again! Over the weekend I saw System 7, Marshall Jefferson, Sasha, Franky Wah, Blossoms, First Aid Kit, Sam Fender, Foals, Carl Cox, Noel Gallagher, Beans On Toast, Diana Ross, Elbow, Pet Shop Boys, and my favourites of the weekend and must-see-again; Confidence Man.
I was so busy having a good time that I didn't take a single photo or video. Luckily, my wife managed to take a whopping 12…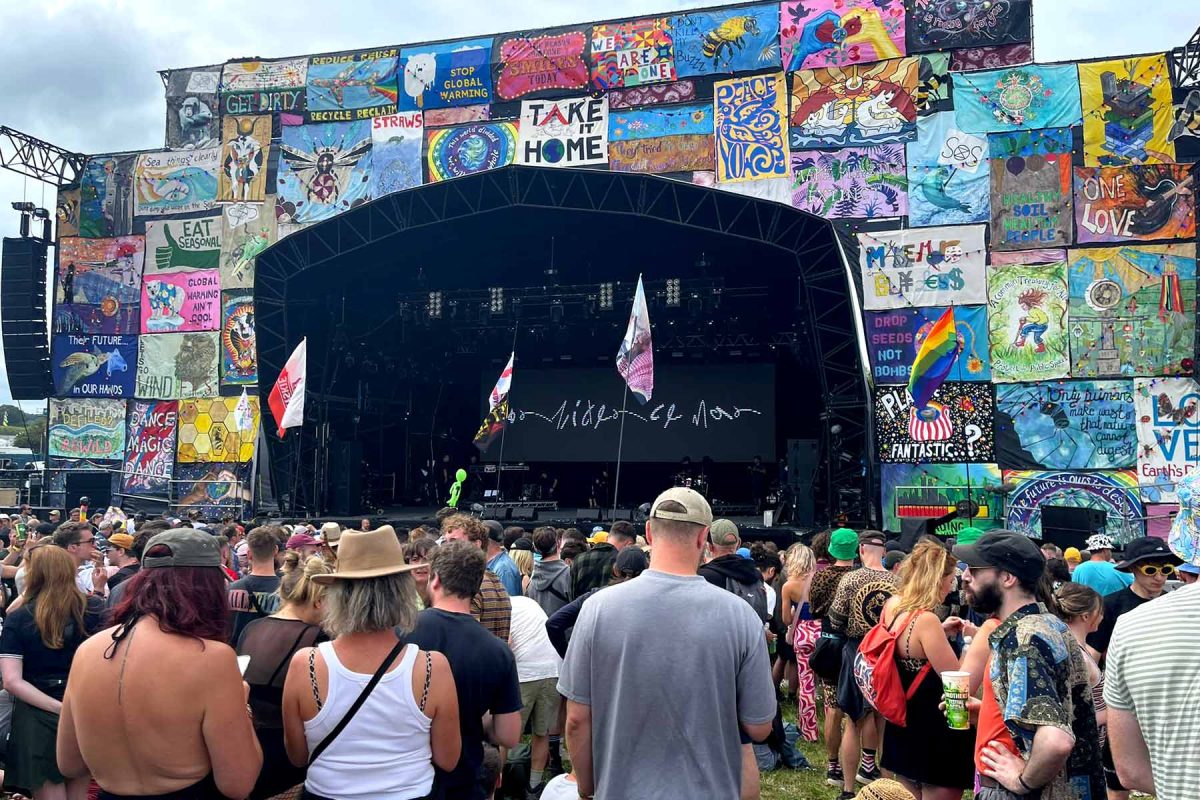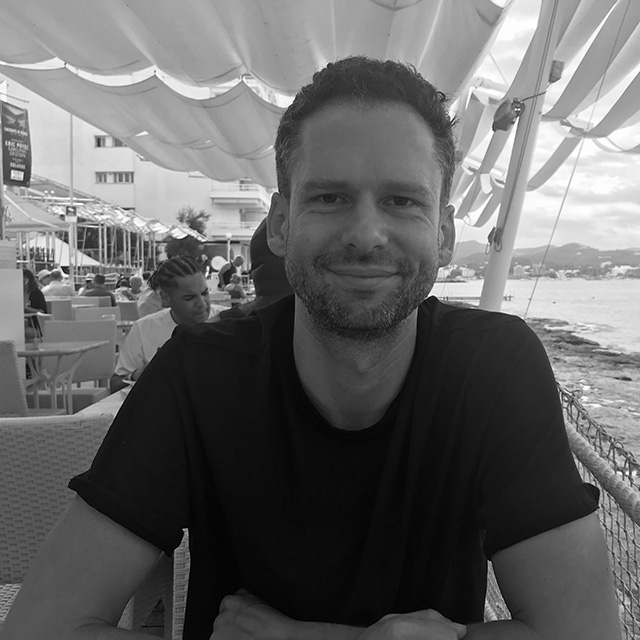 Matt
A month to remember!
Today is my first day back at work after a trip to Glastonbury festival followed by a week of rest and relaxation at the beach in Cornwall. This year's trip to Worthy Farm is my 6th visit, and the festival still keeps offering up unique and amazing experiences every time. After a couple of years waiting, the belated 50 years celebration was extra special, and having walked 100,000 steps from Friday to Sunday, I think we managed to take in as much as humanly possible! This year I also arranged a week in Cornwall directly after Glastonbury for some well needed R&R, which was greatly appreciated and the perfect end to a brilliant month.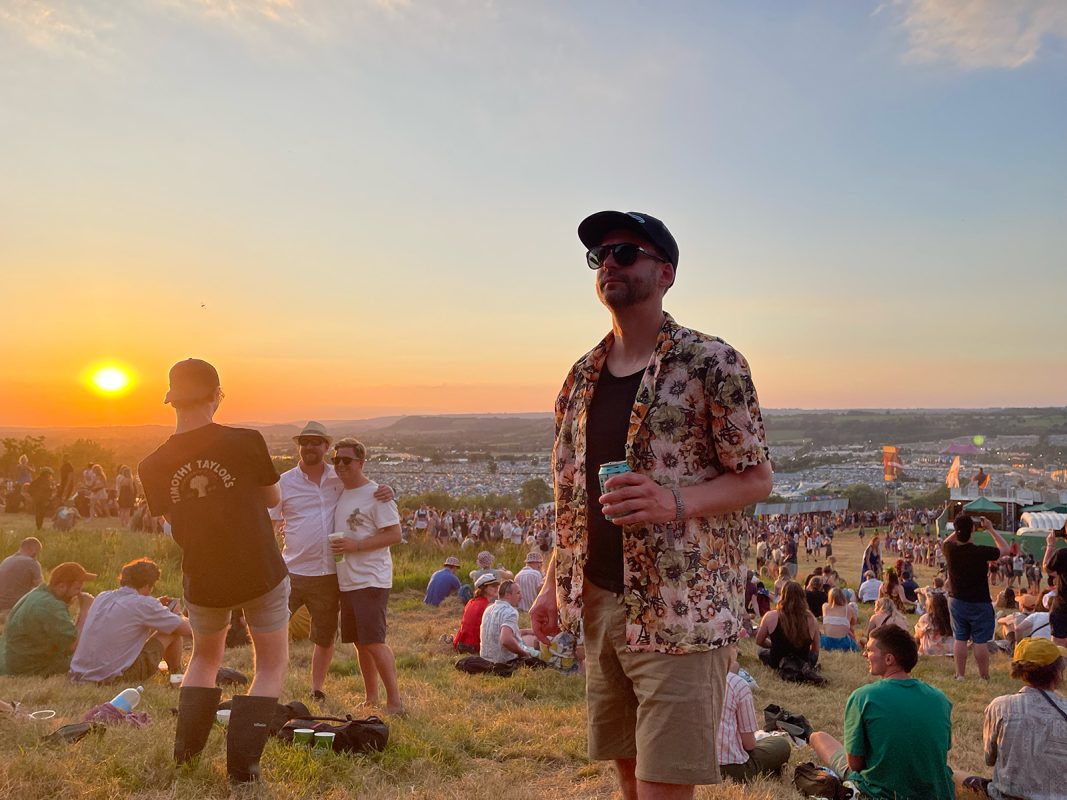 A key project this month was developing the website for a business selling customisable party banners. This type of e-commerce website is becoming quite a niche of ours, having built some fantastic websites that offer lots of different types of customisable printed products. The great thing about focussing on a market like this is the fact that project by project we create better and better solutions, and the improvements can be shared between all our clients, everyone wins! Alongside this development, I've also been working on some interesting and creative designs for a new website for Twilo. Things are still in early stages, but alongside project work we have been working on the Twilo brand, and a completely new website is part of this process. Watch this space…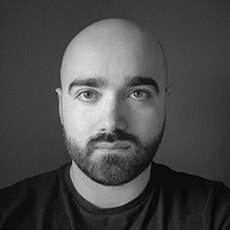 Stephen
Channeling my inner Bob the Builder.
June was a fairly productive month for me at home as I managed to finish the daunting task of finishing the master bedroom. This involved sizing up the room for cutting, fitting and securing the laminate, followed by the extremely fun task of building new furniture and finding were to put it.
I also went to the cinema to watch one of my all time favourite film series Jurassic Park and watch the new movie which returned me to being a kid again! Even geeked out and went in my Jurassic World t-shirt!
When I wasn't getting excited about velociraptors or testing out my dubious DIY skills, I got involved in a few new projects at Twilo. I streamlined a process that makes creating professionally designed social media posts much easier. I also produced artwork for ads for some new and existing brands. There's subtle differences between creating posts and ads, and it was a great learning exercise as I understand the phycology behind the artwork much better now. Further to this, I was heavily involved in the rebrand of Cablenet (a B2B cabling company), it's a work in progress that saw me optimising socials and experimenting with styles.
Here is a before and after of the room that has brought me great pain over the months.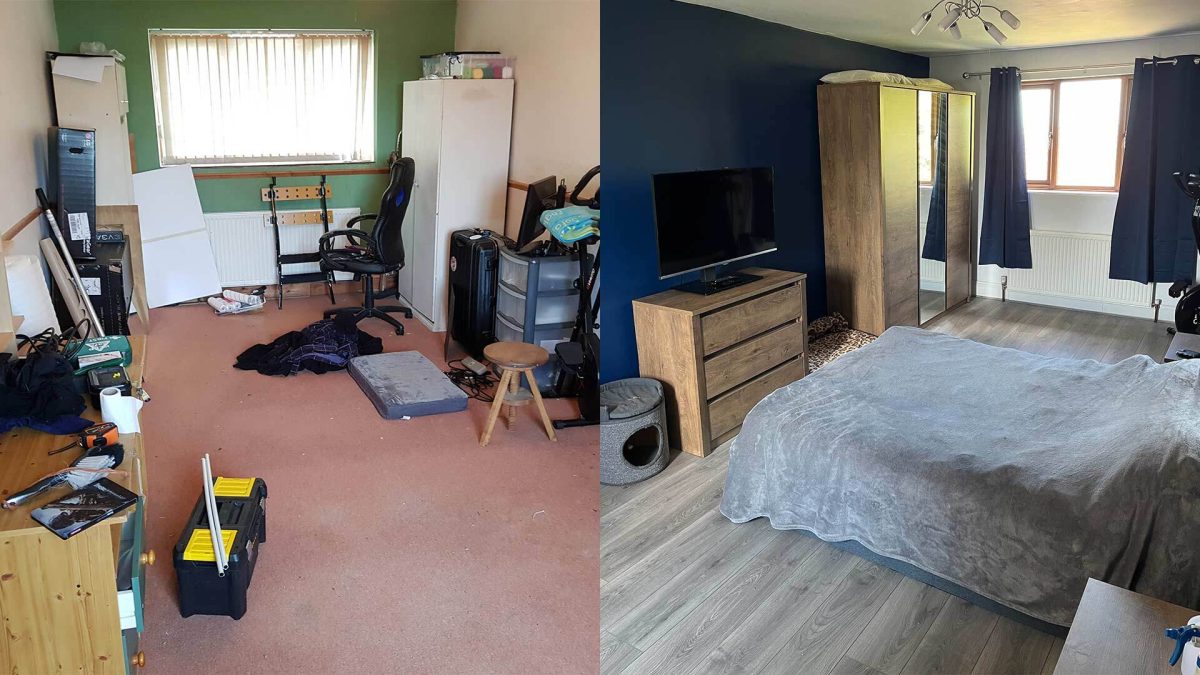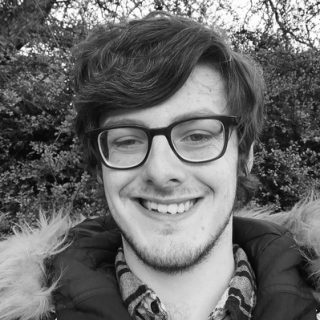 Andrew
Well on my way to becoming an OpenCart wizard!
This month I have gotten even more experience in setting up servers and DNS services which is a major addition to my knowledge. Learning this has helped me greatly in understanding how IP addresses and routing works, very useful!
The progress I am making on OpenCart development is becoming clear and I really feel like I know my way around the backend code, I am becoming very comfortable in using the e-commerce platform. As I have a good feel for Open Cart, future projects can be more complex and ambitious. It's exciting as I think we could achieve some interesting things with bespoke OpenCart mods.
Finally, I've also had time to re-work a mod that syncs Mailchimp and OpenCart. This is now more efficient and much faster. It has gone from spending 8 hours to complete to 10 minutes which is a great stride forward. In this instance, the mod is used to send out monthly loyalty points updates to customers of a greetings card company, the idea being that customers are reminded of savings they can make and are therefore far more likely to return. It's a great example of e-commerce marketing and web development working together.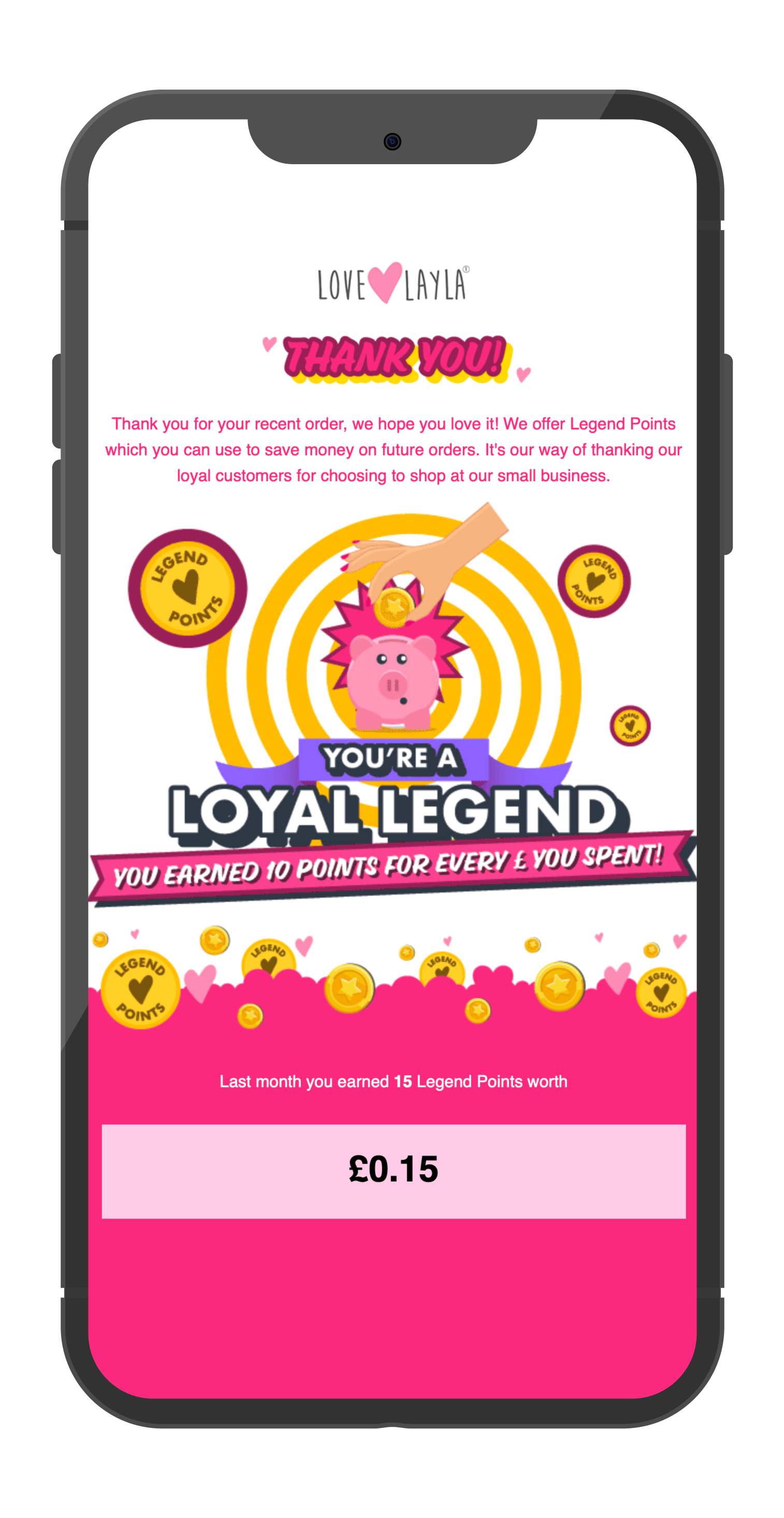 Joke of the Month
Didn't go to Glastonbury this year?
Recreate the magic by putting an album cover in the far end of your garden and not washing for 4 days
Photo of the Month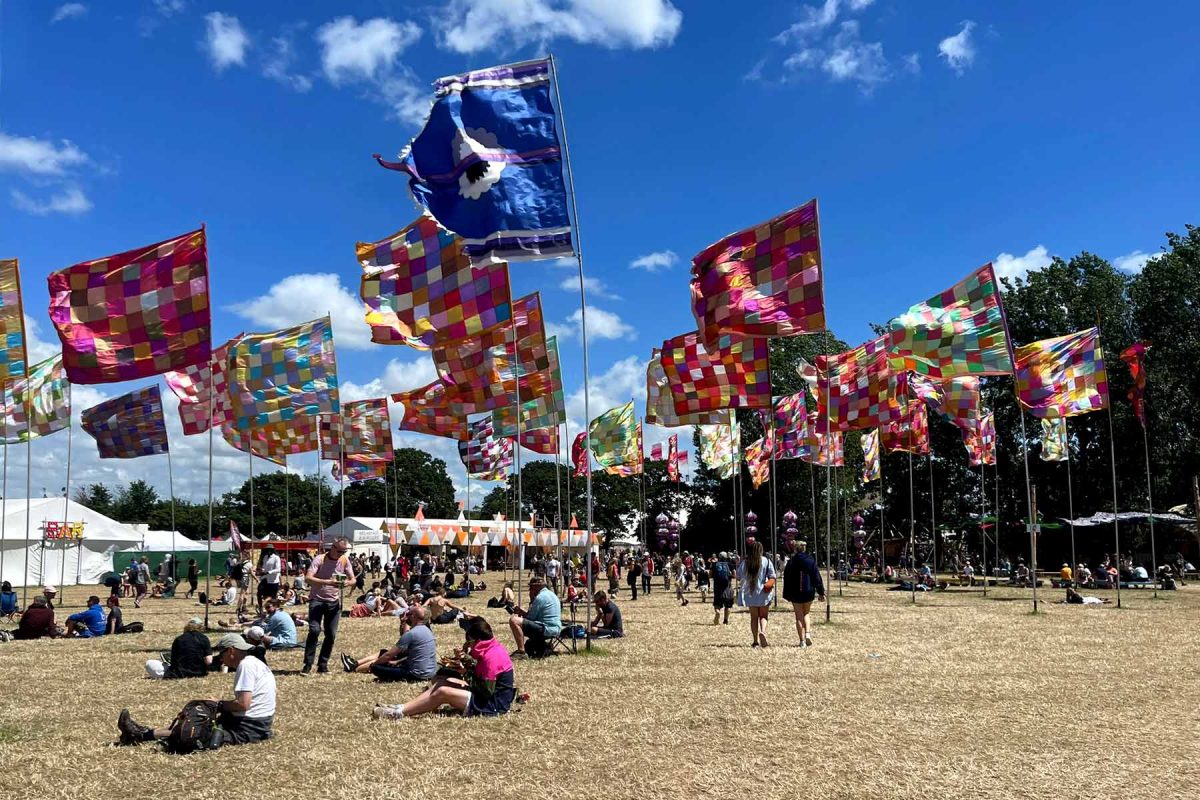 No more Glastonbury content, we promise
And to end, here's something cool we've seen this month...
I was born before the world wide web. We can't imagine living without it. Although I can because I did live before it. I create this data visualisation to tell this stor#Innovation #Technology #internet #datavisualisation pic.twitter.com/HrgUjpipeI

— James Eagle (@JamesEagle17) June 3, 2022