May has shot by, find out how we've been keeping ourselves busy.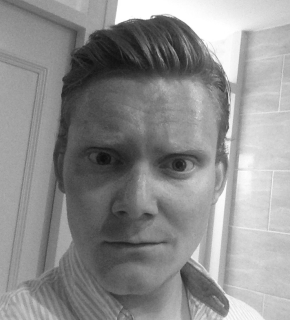 Jake
May the Fourth be with you.
May saw my wife wrestle control of the weekend televison off of me as the football season came to an exiting conclusion – I'm yet to break the news to her about the early start to next season and the World Cup #prayforjake!
That being said, I've earned some brownie points in May, sorting out the back garden for the summer…or more accurately for the dog to promptly mess up.
I was involved in quite a bit of outreach this month, as we look to expand our client portfolio and offer innovative development and determined marketing to businesses who may be struggling with their next steps. An aspect of this is proactivity, offering solutions to challenges we see as opposed to addressing issues only when they arise. Chatting to business owners in this manner is often a challenge, as there's an extremely short window in which to get across the key selling points. This offered me the opportunity to strap on my best 'sales hat', but I'm some way off Jordan Belfort…for now.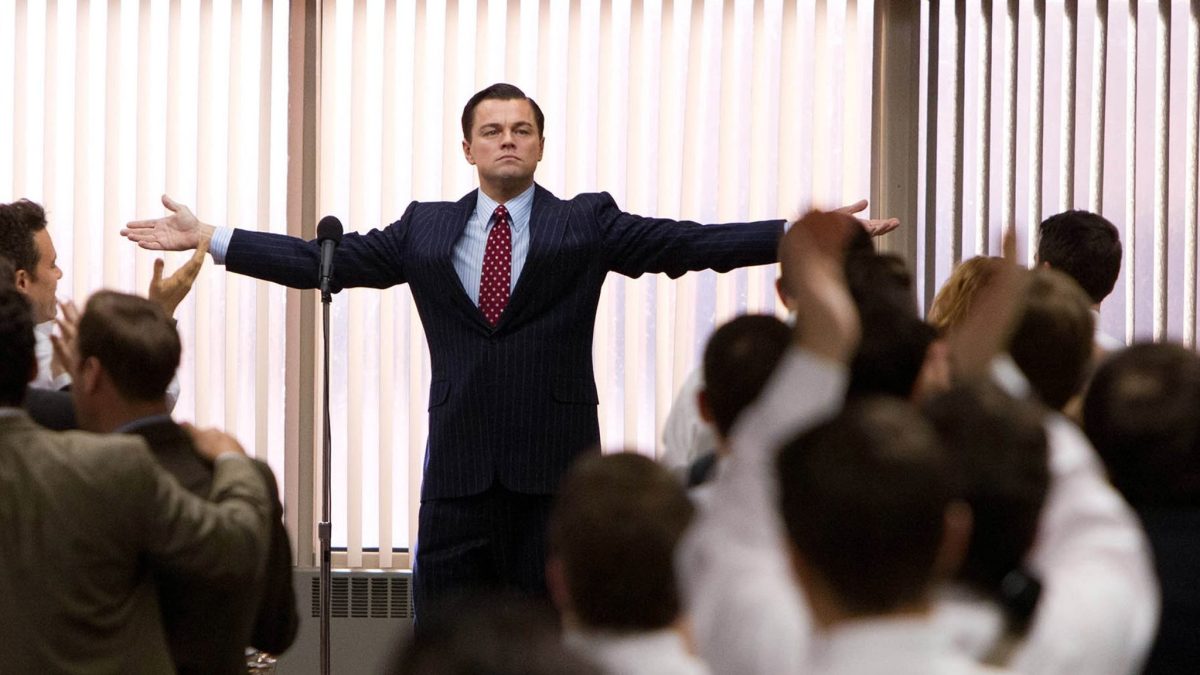 Concurrently to this, I put some time aside to support the development of the Twilo brand and laid out a schedule which should go some way to keeping us all on track. The difficulty faced in working on in-house stuff is the clients work always comes first, Twilo's work is the first to get pushed to the right and it can be come quite easy to overlook it in favour of client work.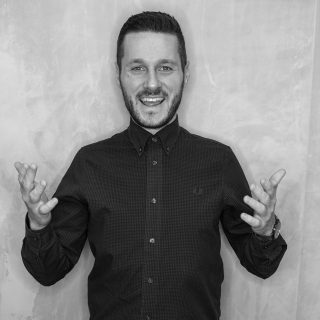 Wayne
Making websites 'punchy' and a trip to the Cornish coast.
Approaching halfway through the year is when I start looking back to the goals I set for the business back in January. We set out to grow the web department with some great ideas and we've added the team with a new Front-End Developer joining us in a few weeks, as project work is keeping us super busy.
Speaking of which, this month we've been creating a new website for Kings Croft Hotel. The client wanted to streamline their website… "make it punchier" they said! We've done away with the dark website they had previously and have introduced a cleaner design, ensuring important content is above the fold. After carrying out initial research we found that their previous site had a low number of pages per session, meaning either:
a) visitors are getting the content they need immediately (doubtful)
b) visitors couldn't find what they were looking for easily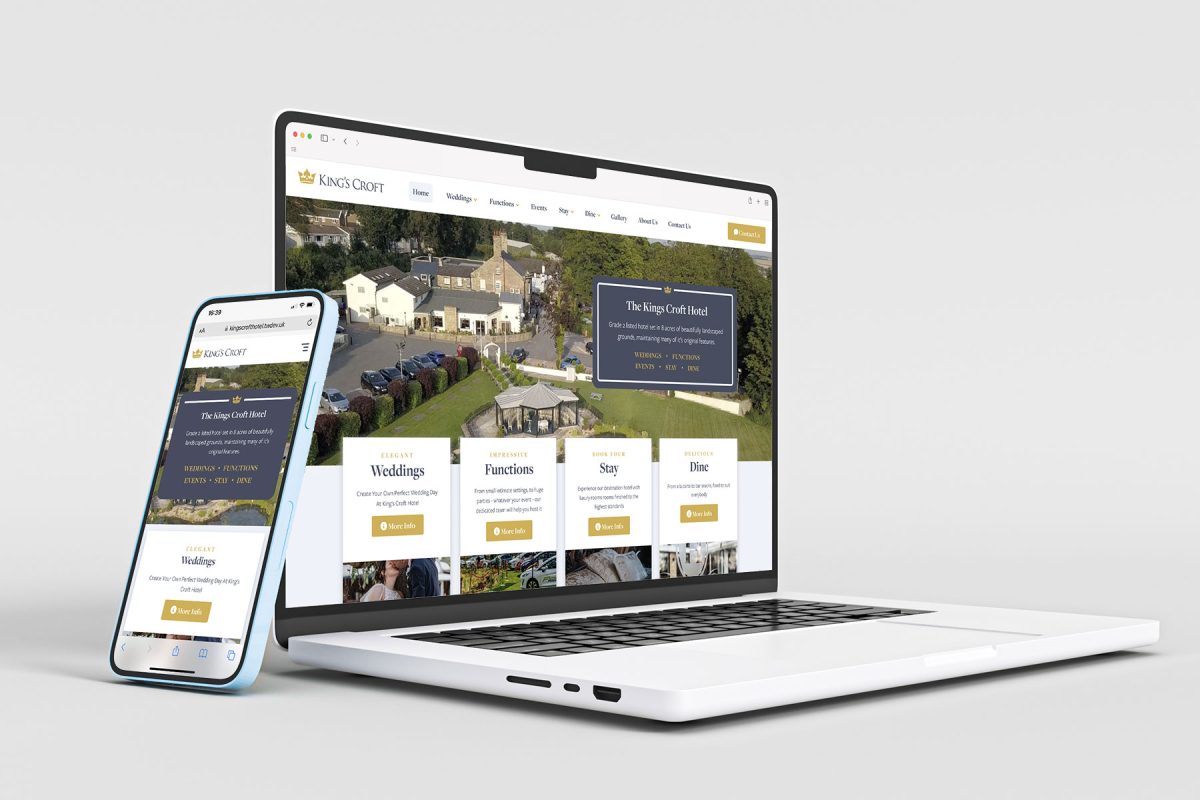 We hope this new design brings the hotel's brand in line with the quality service they offer, and encourages visitors to take in more of their content.
I ended the month with a week in Cornwall, and again, I'm pleasantly surprised to report the weather was great! We visited two lovely beaches, Porthcurno and Hayle, as well as Penzance, Newlyn, Mousehole, Lands End, Falmouth, Charlestown and our favourite – St. Ives. A quick stop in Devon on the way back saw us visit Tintagel, Westward Ho and Instow.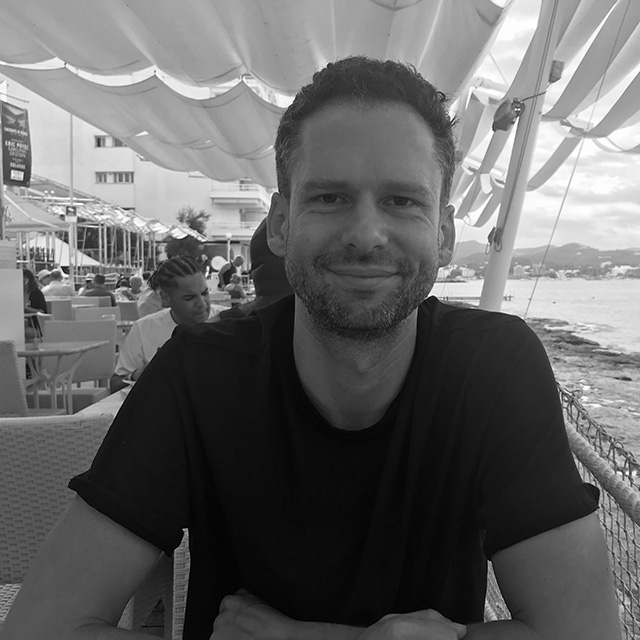 Matt
One year older, but still got half an eye on Glasto!
The end of the Premier League season loomed large, and it was a very tense finish for Leeds United. After a few dicey moments we just about survived and live to fight another season, which was cause for big celebrations. Speaking of celebrations I also had my birthday this month and enjoyed spending this with friends and family. The full Glastonbury lineup dropped, along with set times, so I've started planning my weekend on Worthy Farm (impossible task!).
As the design of a few new websites continued to progress quickly, I have also completed the build of one of these designs. This was a brochure website for an investment company, which included animated illustrations as a focus point. To achieve the animation effect I created the illustrations and then imported as vector artwork into After Effects, where all the animation can be added. It is now possible to export the animations as Javascript data, and using a few plugins these animations can be displayed in an efficient and lightweight manner.
I have also spent time this month researching different approaches to setting up local development servers. We're upgrading our development server to keep up with recent software updates, and so are taking advantage of the opportunity to evaluate how we can improve our setup whilst making sure we are using the latest techniques to future proof the office.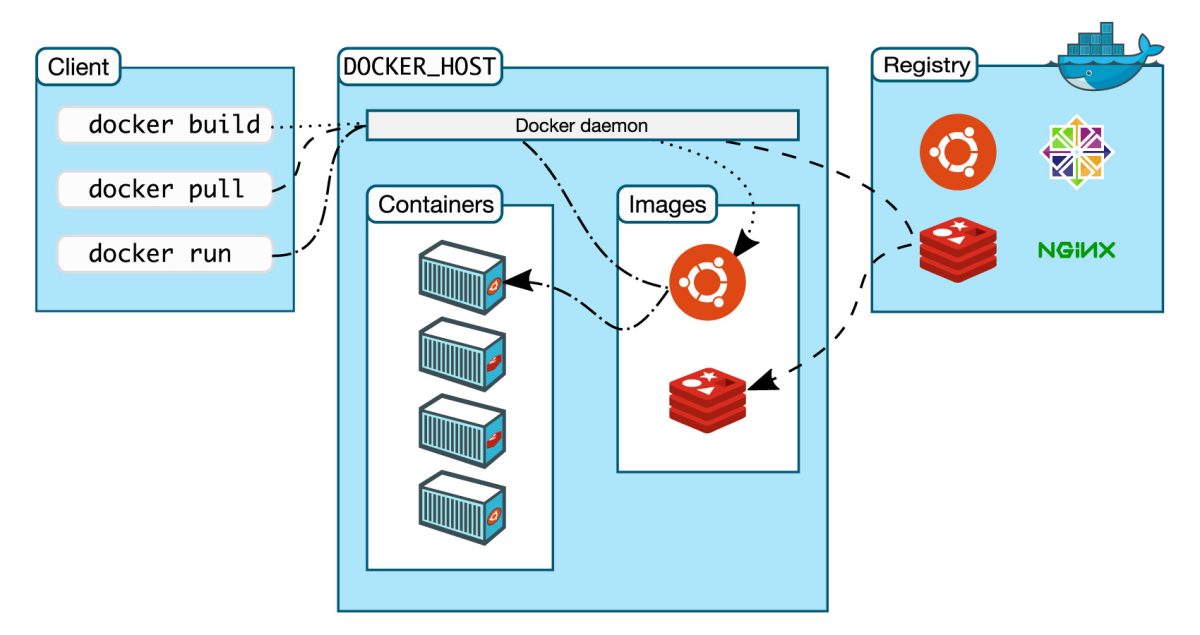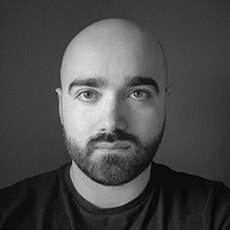 Stephen
A great start to my first month at Twilo.
Over May I had the fun task of decorating the master bedroom and figuring out why one wall just outright refused to dry correctly. Turns out I'm just a bad painter. A number of  trips to B&Q and furniture stores later and we should be on track to get it complete by 2033.
May was also my first month at Twilo Creative and I have enjoyed being around creative people again and learning new things. One of my first tasks was to update the branding for one of our long standing clients, and create a handful of social media templates, which was a fun task to be a part of. I got to dabble in MailChimp and schedule my first few email campaigns. Here is the before and after, we wanted to have a more high end feel for the brand and I feel these changes helped deliver that:
I also got a sneaky look into the Twilo rebranding (look out for that) and the chance to create a few assets for that too!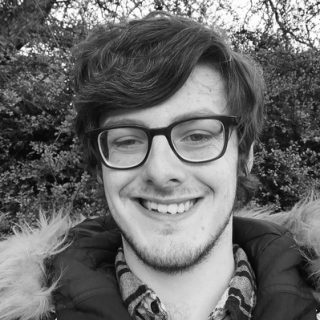 Andrew
A good month for learning.
This month, I have created a functionality aimed at allowing clients to make their own landing pages for product categories in OpenCart. This gives clients more freedom to shape their website without relying too much on developers.
I've also been developing new knowledge in testing processes which will ultimately improve the quality of my code and help deliver solutions right the first time. Furthermore, my apprenticeship has been providing me with new skills in cyber security and I look forward to delving further into this subject as I progress through my course. This will help me fill a skill gap in the company and better secure our web applications.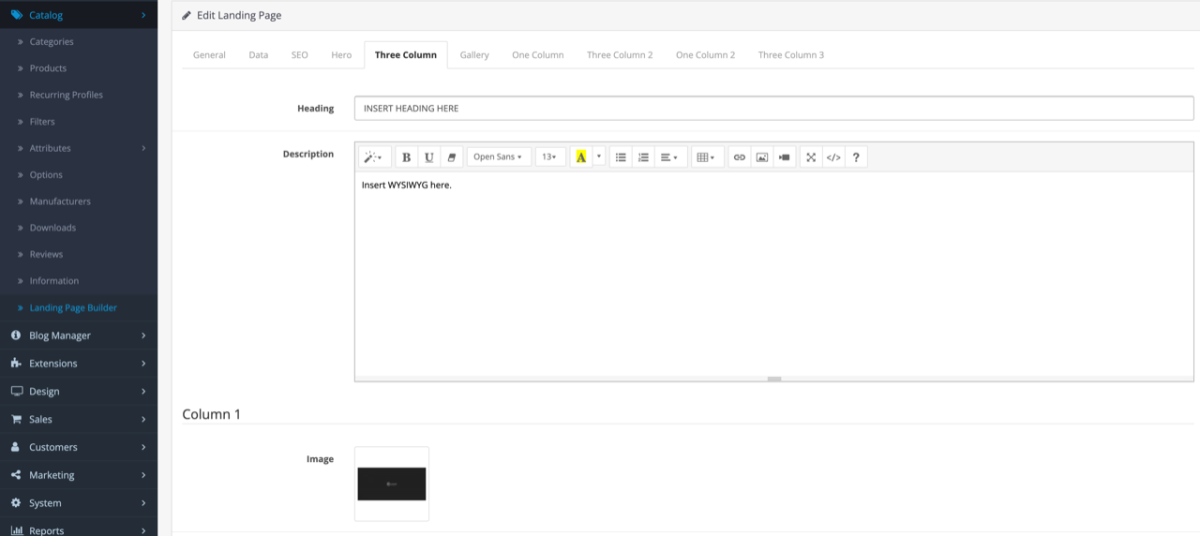 With a week long holiday in May, I was able to take a relaxing break spending some time with some friends in NEC, Birmingham as well as brushing up my skills in acoustic guitar fingerpicking (which ended in blisters on my thumb and index finger). I've definitely now learned my lesson in taking breaks. Looking on the bright side, I can at least make a start with my new hobby of miniature modelling while my hand heals. I have been procrastinating from this for over a month now!
Joke of the Month
I tried to help a snail move faster by removing its shell.
But all it did was make it more sluggish.
Photo of the Month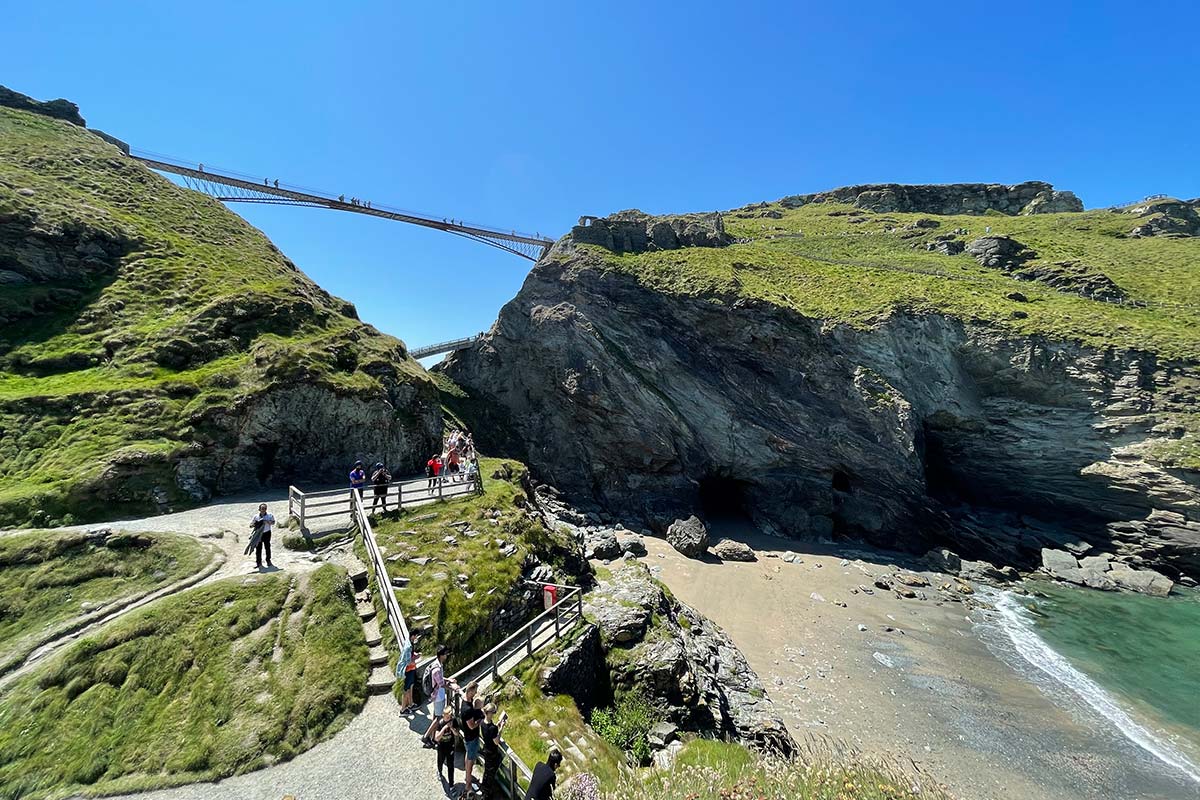 Hidden beauty from Wayne's trip to the South West.
And to end, here's something cool we've seen this month...
Props to KFC's social media team! Their Twitter account only follows the five Spice Girls and six famous guys called Herb…11 herbs and spices!