A busy month as we kick off the run up to Christmas.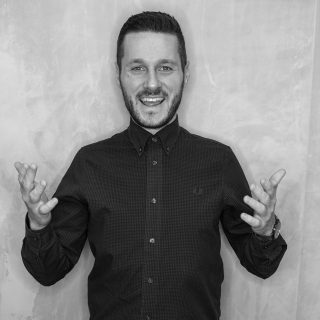 Wayne
Black Friday, I love it...
Firstly, let's concentrate on our most hectic week of the year – or rather the most hectic month of the year – as the earlier weeks in November entail producing heaps of artwork and marketing material. It's not just Black Friday either. As a web & marketing agency, we must forward plan, considering that after Black Friday we roll straight into Christmas, and then it's the New Year sales.
We've perfected our process, as follows:
What is it?
What will it look like?
Who's doing it?
When does it need doing?
Who's putting it live?
Who's taking it down?
What's replacing it?
Then we circle back round to the beginning: what is it, what will it look like, and so on… We follow this process through Black Friday, Christmas and New Year. This level of organisation means everyone involved is clear on their responsibility, and most importantly, nothing gets missed.
Plan & Execute
Launching a Black Friday promotion early is a no-brainer! 99.9% of the time a buyer will only buy the thing once. Whatever that thing is; a computer game, a new pair of shoes or curtains, or a software subscription, these are not things you buy daily like coffee. You buy them once until you need to buy them again. Your competition is waiting until Friday to roll out their sale, so why wouldn't you get in front of that customer early and take their money off the market?
Approaching the Black Friday madness this way has reaped rewards for our clients in recent years.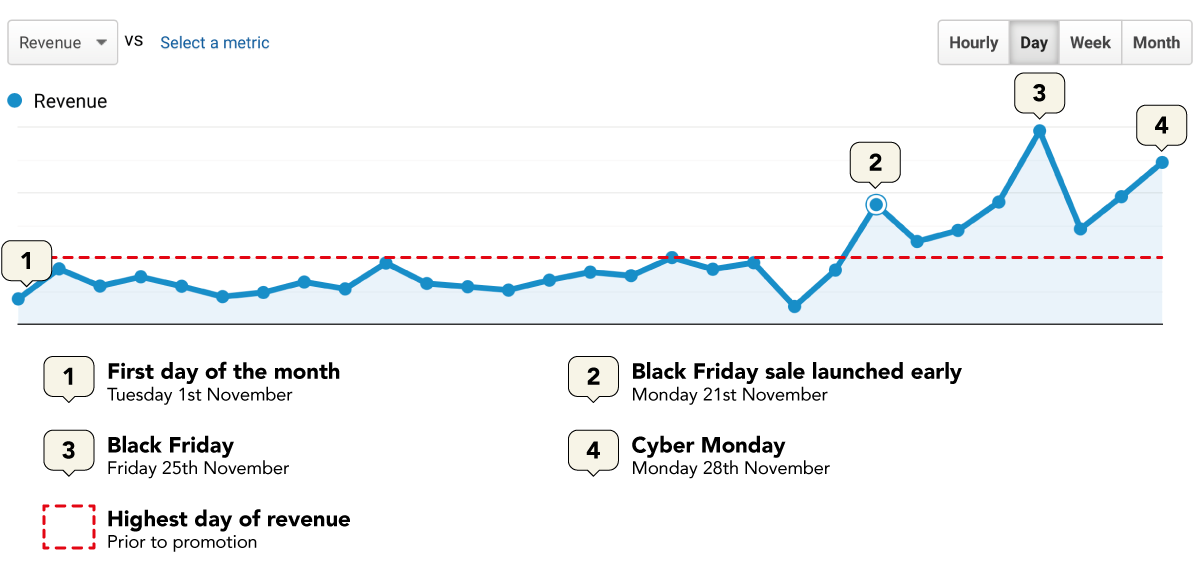 Some takeaways from chart above:
The first day of the early launch (2) did almost twice as much revenue as any other prior day in November.
Launching the sale early meant every day of the week outperformed the rest of November.
Black Friday was (as expected) the highest day for revenue in November, with Cyber Monday second, as customers know to look for 'Black Friday & Cyber Monday' deals.
We achieved a conversion rate of 9.68% during the week, compared to 5.68% in the weeks prior. That's 1 in 10 visitors making a purchase. Incredible!
Don't Believe Everything You Read
From a personal perspective, I get most of my Christmas shopping done over the Black Friday weekend. Call me tight, but again, it's a no-brainer.
A Which? survey shows that 98% of Black Friday 'sales' weren't worth buying last year.
These headlines are nonsense. The survey included just 214 products, out of the hundreds of millions of SKUs available. This survey is the type of content we are fed by the media and it gives genuine online retailers a bad name. Sure, the big corporations will take advantage of people's buying habits (Argos, Currys, anything M*ke Ashley has his fingers in), but I like to buy from local, independent retailers where possible. This is where you'll find the real deals (David Dickinson reference), and they'll be more grateful for your custom, too!
Some Interesting Bits & Bats
To finish off, here's a few interesting things I've learned this month…
McDonald's is trailing reusable packaging in France. Everyone's favourite fast-food chain produces about three tonnes of packaging waste every minute! This trial really needs to be successful for the good of the planet. It looks great too, I love the retro look!
absolutely *loving* the design of this reusable packaging that's being introduced at mcdonalds france pic.twitter.com/kDSsNS5Xnz

— juan (@juanbuis) November 19, 2022
According to data – and I have absolutely no idea how this can be accurate – the eight billionth person on earth was born in November. A baby born in the Dominican Republic on Tuesday 15th December now holds that title. The world's population has grown by 1 billion (14.28%) in just 12 years. Scary.
And to finish on some good news: Sam, the German Shepherd from the film I Am Legend, celebrated her 13th birthday this month and is living her best life! 🐕
It's Coding Home
I just realised I haven't mentioned the World Cup!
Probably because, at the time of writing, I'm sitting second-bottom in our Twilo sweepstake league table. Yes, I'm sure you're not surprised to learn, that us geeks have coded our own sweepstake with a full-on league table and fixture list. More on that a little later.
The next end of month article will be December, where we'll try something a bit different, so look out for that one shortly before Christmas!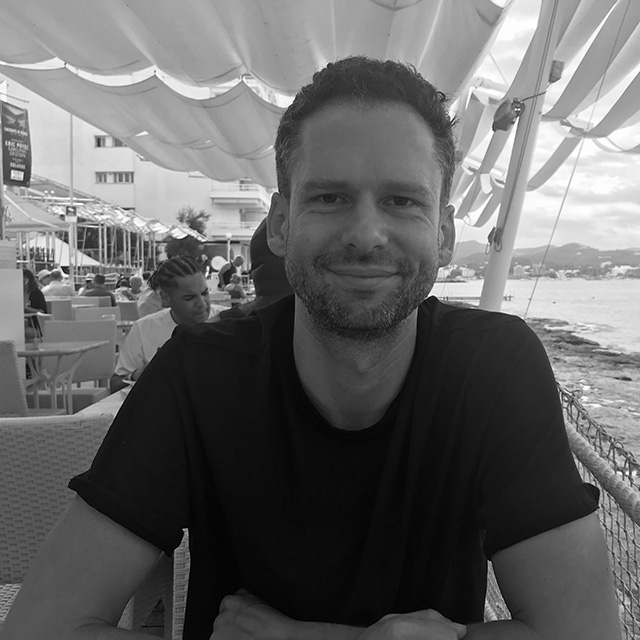 Matt
Frequenting Elland Road…
November got off to a great start with an incredible match for my beloved Leeds United. Turning a 1-3 scoreline into a 4-3 win over Bournemouth. A game with all the emotions ending with a big win and plenty of fireworks after!
This was the first of two trips to Elland Road this month, I couldn't miss the chance to see Australia vs New Zealand in the Rugby League World Cup semi-final. A bugle lead 2 minute silence followed by the legendary New Zealand 'Haka' set up a fantastic atmosphere for what was a very exciting match, with Australia just scraping through 16-14, and going on to win the World Cup.
To top the month off we bagged some last minute gig tickets for Fontaines DC, which ended up being one of the best gigs I've been to in years. Brilliant music with loads of energy and bags of passion from the band.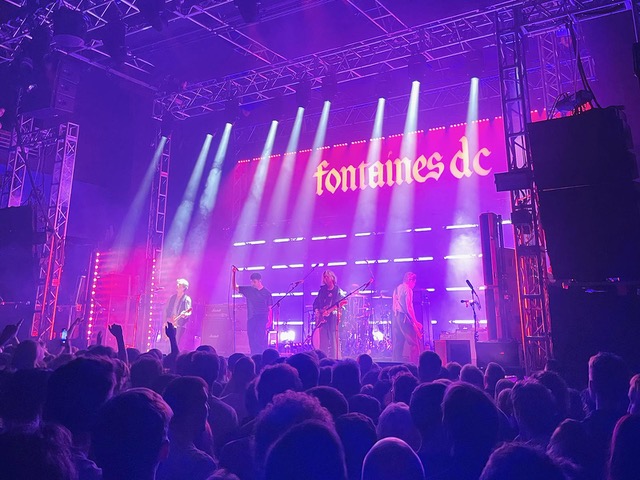 Creating A Product CMS App
I have been working on designing and building a small web app with the task of simplifying and semi-automating a challenge a client is facing. The client has thousands of products with specification sheets all saved as PDFs, these needed converting to HTML for the website.
We've created a web app to allow staff to log in, and see a list of products and statuses, they can quickly find products that still need processing, view the spec sheet, and fill the details out through a web form. These can then be submitted to management, who review the information and then either reject or complete the products, and on completion the new product information is published to the website.
As apps go this was a fairly simple build which will now save the client a lot of administration time and make the whole process much more organised, well worth the initial investment.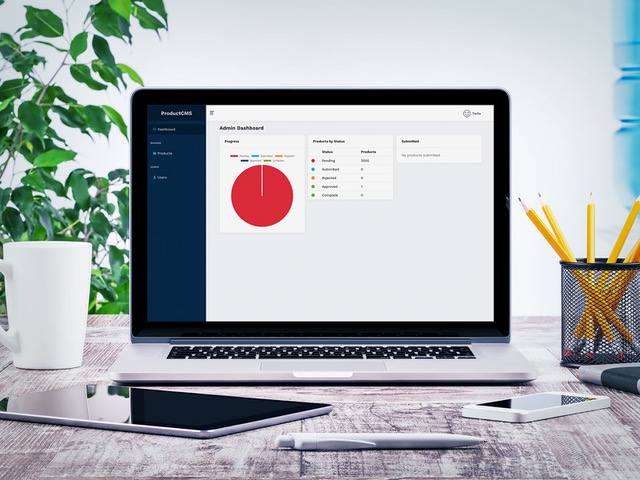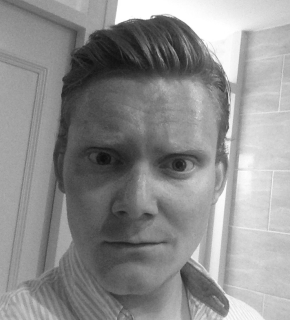 Jake
This month's been quicker than Wales' World Cup campaign...
Blink and you'll miss it, that's what Black Friday felt like – zooming by in a blur of conversion rates, year high revenues and ad spend. Although it felt like that, it certainly wasn't the case, roll back a few weeks and there were quite a few late evenings that were required to get everything ready to go and launched with minimal tumult.
As Wayne correctly pointed out, it's not just about Black Friday, it's about what's replacing it – and what's replacing that. An aspect of this is liaising with our clients and discussing what (if any) Black Friday offers we're going to roll with this year, so on that front, there's a level of stakeholder engagement which is required.
Again, as Wayne alluded to – we tend to run longer Black Friday promotions – stealing a march on our competitors and taking customers off of the market. As the week progresses, the furore around Black Friday really begins to ramp up and it all becomes a bit of white noise. Getting out early before your competitors is a great way to combat this and we have years of data to back up our case when it comes to prolonged Black Friday events.
Graphics like the one below show precisely why it's important to make hay when the sun shines (or make money when people are clamouring to buy). We can see relatively stable revenue amounts being recorded in October going into November, then towards the end of the month, the Black Friday/Cyber Monday phenomenon hits.

It's always a considered process, taking actions and putting things in place that sit our clients in a very competitive position in the market.
There's a lot of moving parts and a great degree of organisation is required. It was my first Black Friday with Twilo so, from a personal perspective, it was a great learning experience for me.
Speaking of learning experiences, you may recall I started an Operations and Departmental Management Apprenticeship last month. We've since regrouped and taken a bit of a step back on that front whilst we find a course provider who can deliver just what we're looking for. Sometimes, it makes sense to knock things back before launching forward.
It's Obviously Coming Home!
Speaking of knocking it back before launching forward – the World Cup has started! That's a fairly tenuous link, granted, got any better ones? Answers on a postcard please!
We took some time out of the day to watch England put in a storming performance against an Iran side who proved to be no walkovers when they beat Wales 2-0.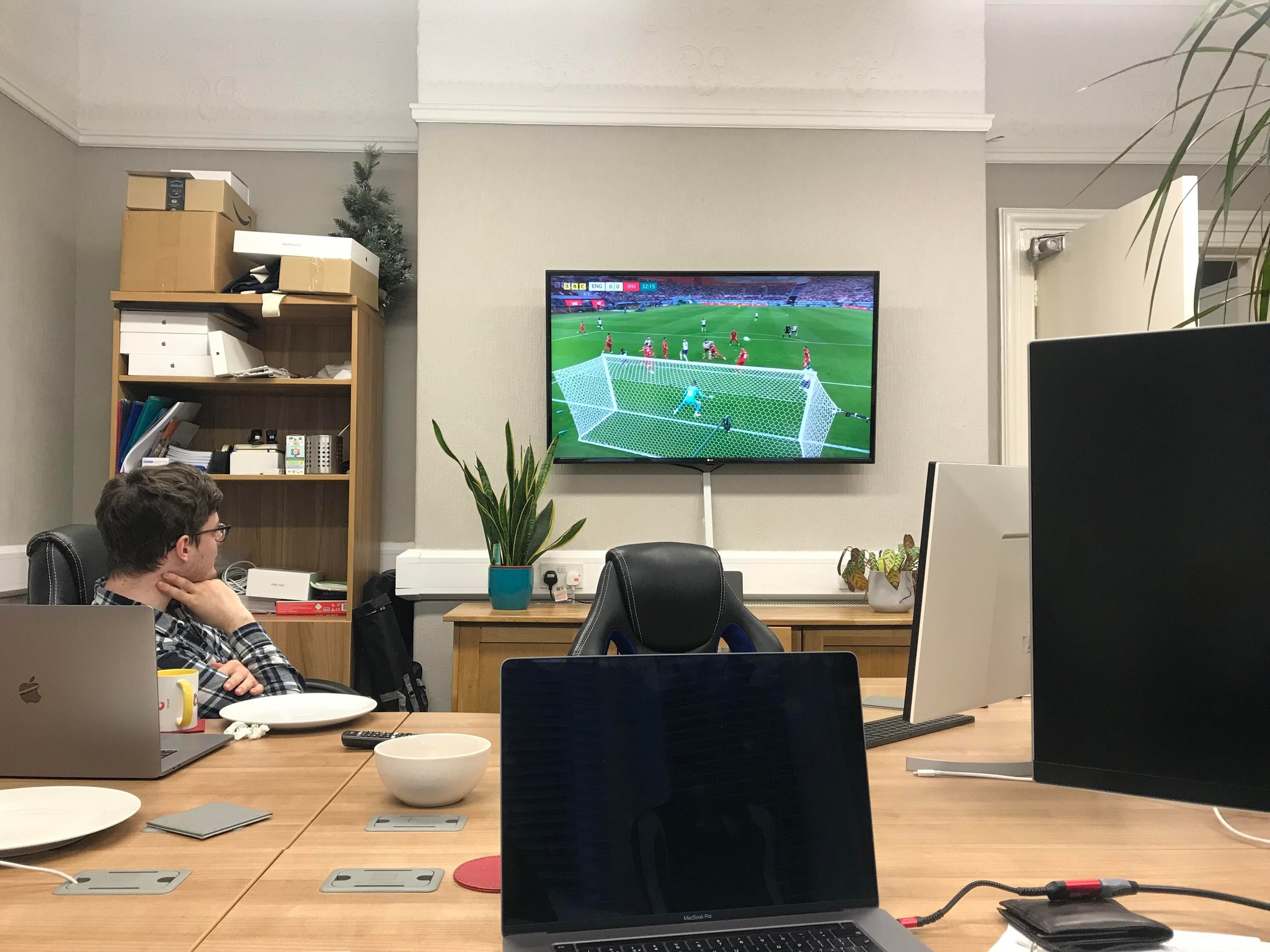 There's been a lot said about this World Cup by the media – most of it negative – but it's thrown up some great games and some top results. Any way you look at it, it's a World Cup that features Mbappe, Ronaldo, Messi and Modric – Halaand is busy practicing his ponytail or something, I don't know? There's some great talent on show and so far it's been enjoyable.
We've had the TV on in the office with the games on every day as we religiously follow the sweepstake we've put together. I'm not going to say too much on that front as I'm currently sat in bottom place and in real danger of being brew boy for a week!
Here's what we're playing for:
1st – Glory
2nd – Some glory
3rd – Honour
4th – A little less honour
5th – Not much honour at all
6th – Brew duty for a week
If the top scorer comes from your team, you walk away with the Harry Kaaaane! award.
If the player with the most bookings points (yellow cards are worth 0.5, red cards 1.0) you win the Let Him Know You're There Early award sponsored by Michael Brown.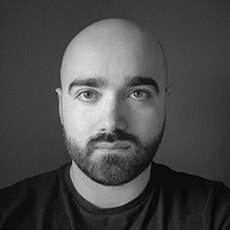 Stephen
Nerding it up...
November has been a bit of a learning curve for me as I've been diving a bit more into the marketing side of things, trying to get copy to sound more exciting and appealing!
A lot of creativity goes into the copy you read online and how you word things. It's always been a skill I have wanted to improve, writing more has definitely given me more of a confidence boost and I'm eager to learn more. I've also been picking up a few tips and tricks from our marketeer, Jake! I have decided to leave the puns with him though, for now…
As for the design side of things, this month had me creating some social posts for a new client Nottingham Gas Services, who used our new social media offering; a small and affordable solution that helps our clients maintain an online presence in the big world of social media!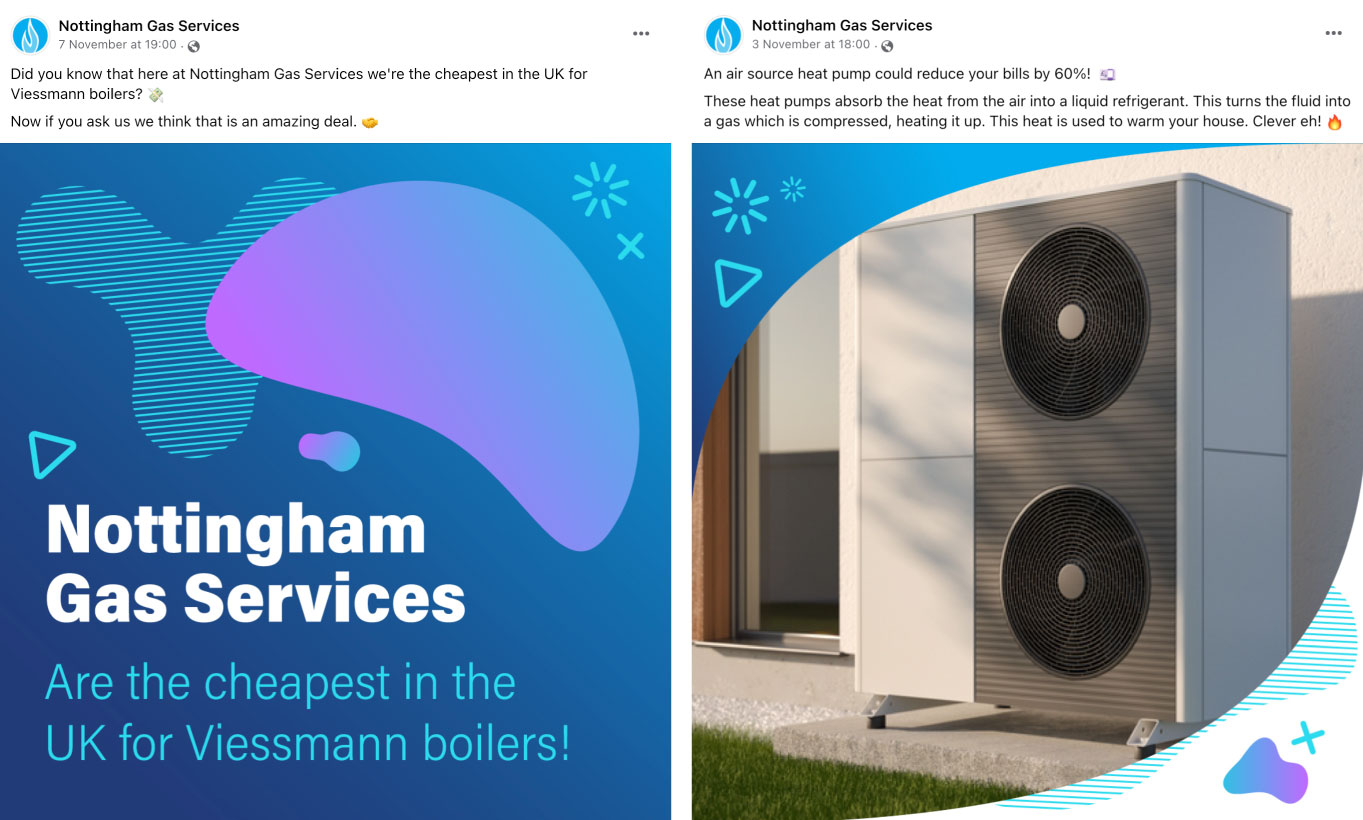 My First Twilo Black Friday
November brings with it one of the biggest sale events of the year; Black Friday. This year I was involved in multiple designs, campaigns, and posts for clients of all sizes. It was been incredibly fun!
Sadly, nothing has caught my eye this Black Friday.
I did, however, decide to book the last week of November off… not to visit anywhere nice or special, but in fact, to play World of Warcraft's new expansion 'Dragonflight' with an old school friend. We're having a LAN session and he's having to haul his entire PC set-up at mine, so I definitely got the better deal.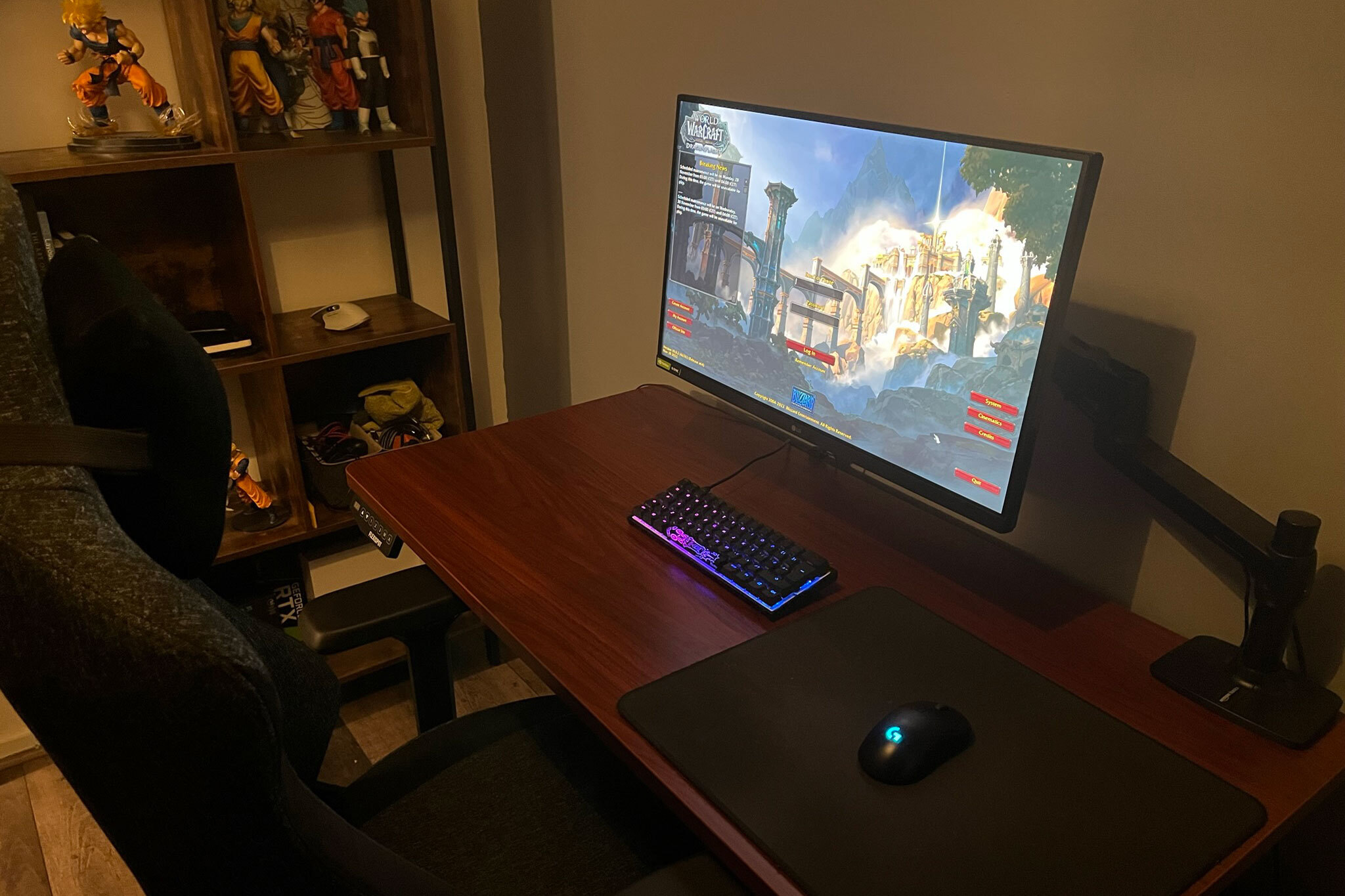 This will be my battle station for a few days. I thought I'd include the collectibles in the background to strengthen the nerdiness of the image!
My friend's set-up has been relegated to the spare room, complete with spiders and boxes!
Finally, we decided to put up the Christmas decorations over the weekend, tree-riffic (I might have ago at the odd pun)! Unfortunately, the cat decides if the tree stays up.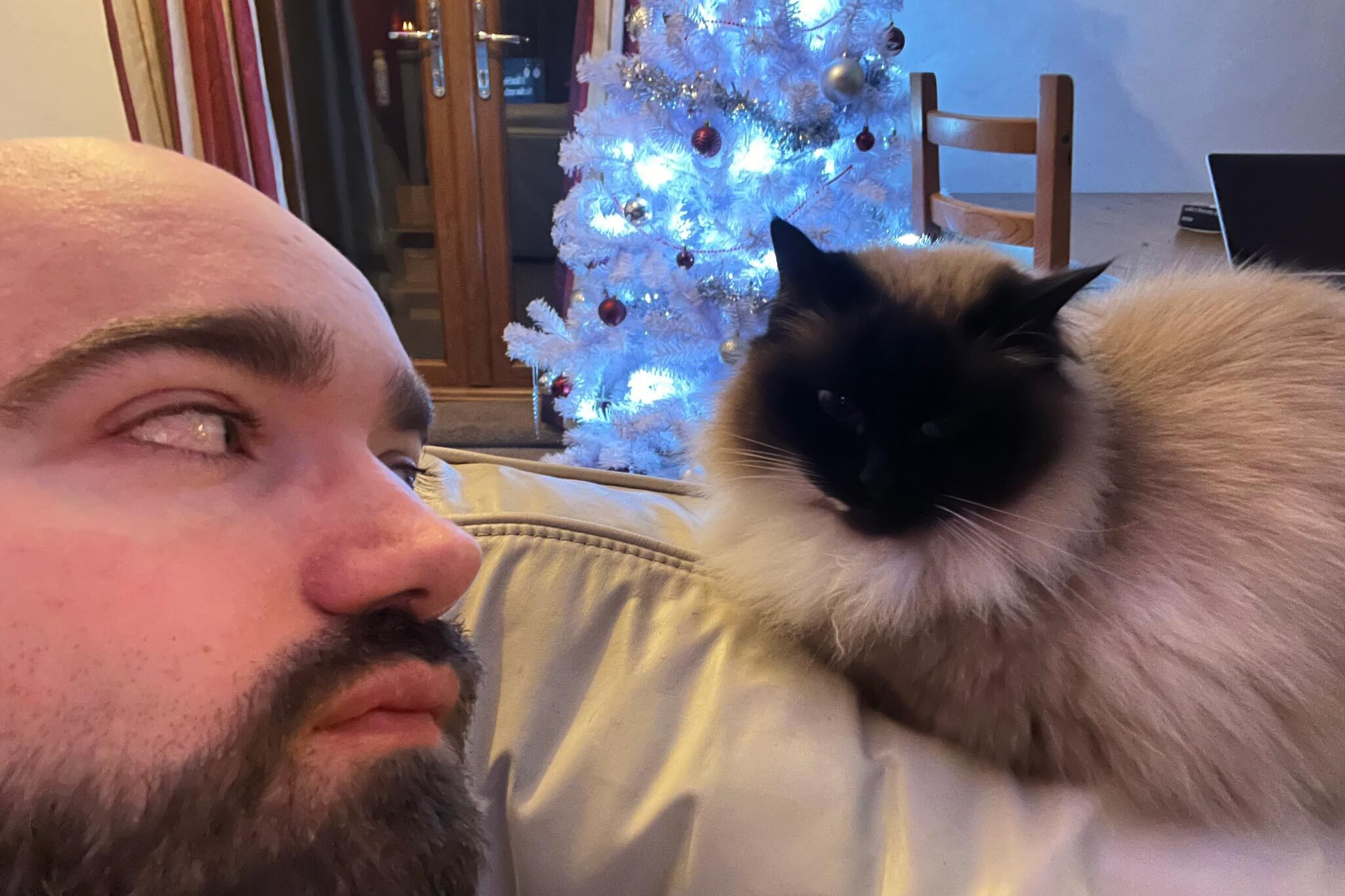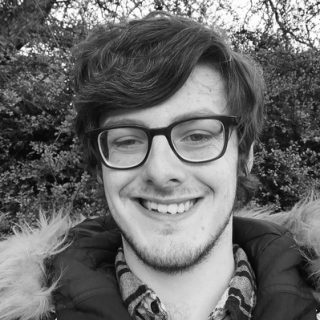 Andrew
Celebrating the World Cup as only a developer can...
The month of the World Cup! We decided to enjoy the tournament in true developer fashion and created a sweepstake to end all sweepstakes. We split teams into five pots depending on their FIFA world rankings and held a draw so that we have five teams each, with a good mix of abilities in each lot. Set up like a normal football league – we score three points every time one of our teams wins or one point every time a team draws. We're also keeping track of goal difference.
To facilitate all of this and to make sure there is no cheating, we coded our own league table on the intranet that does all the heavy lifting, so we don't have to.
It also means you can be reminded that you are losing when you log in on a morning. Let's also not forget that the loser is making the teas for a week so a good performance matters!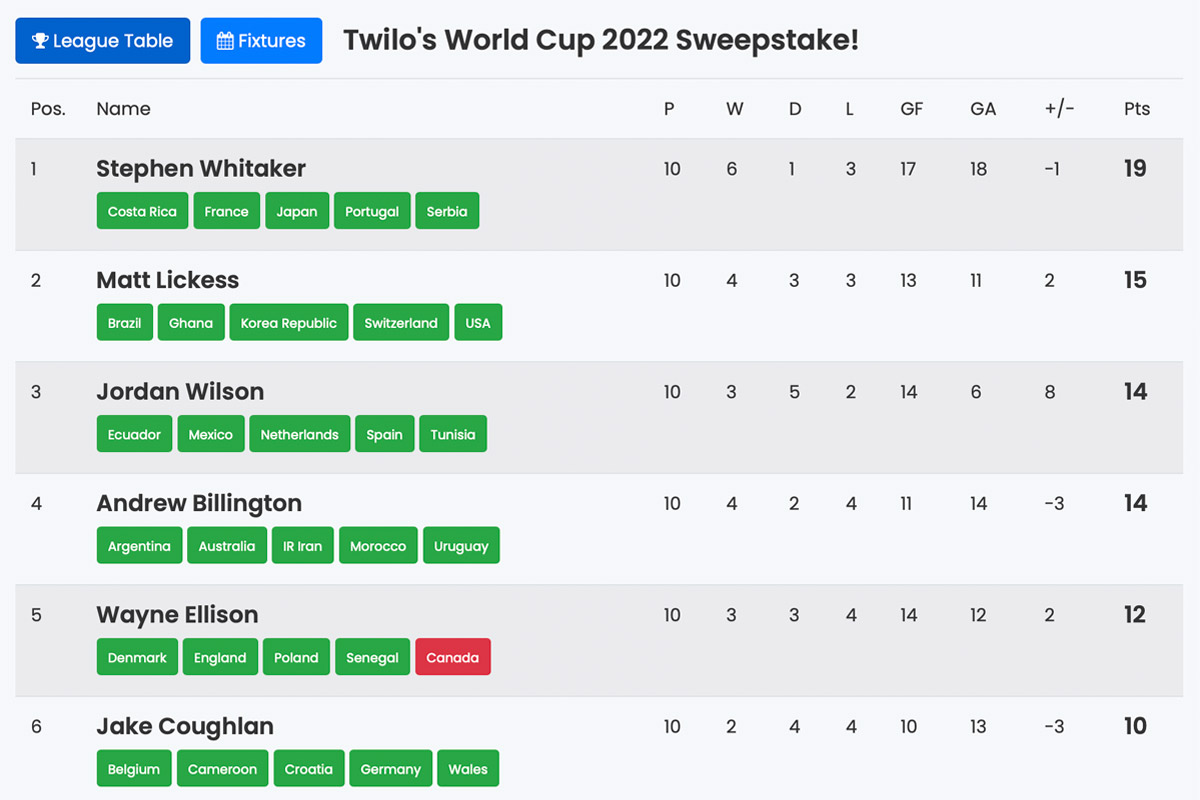 Aside from the World Cup, I also enjoyed a relaxing holiday in Somerset. Admittedly most of this was spent being lazy in a caravan park having a few drinks but we did do some exploring of the local beaches. The weather stayed dry which was an added bonus!
Feeling refreshed, I'm now ready to take on December and the Christmas madness.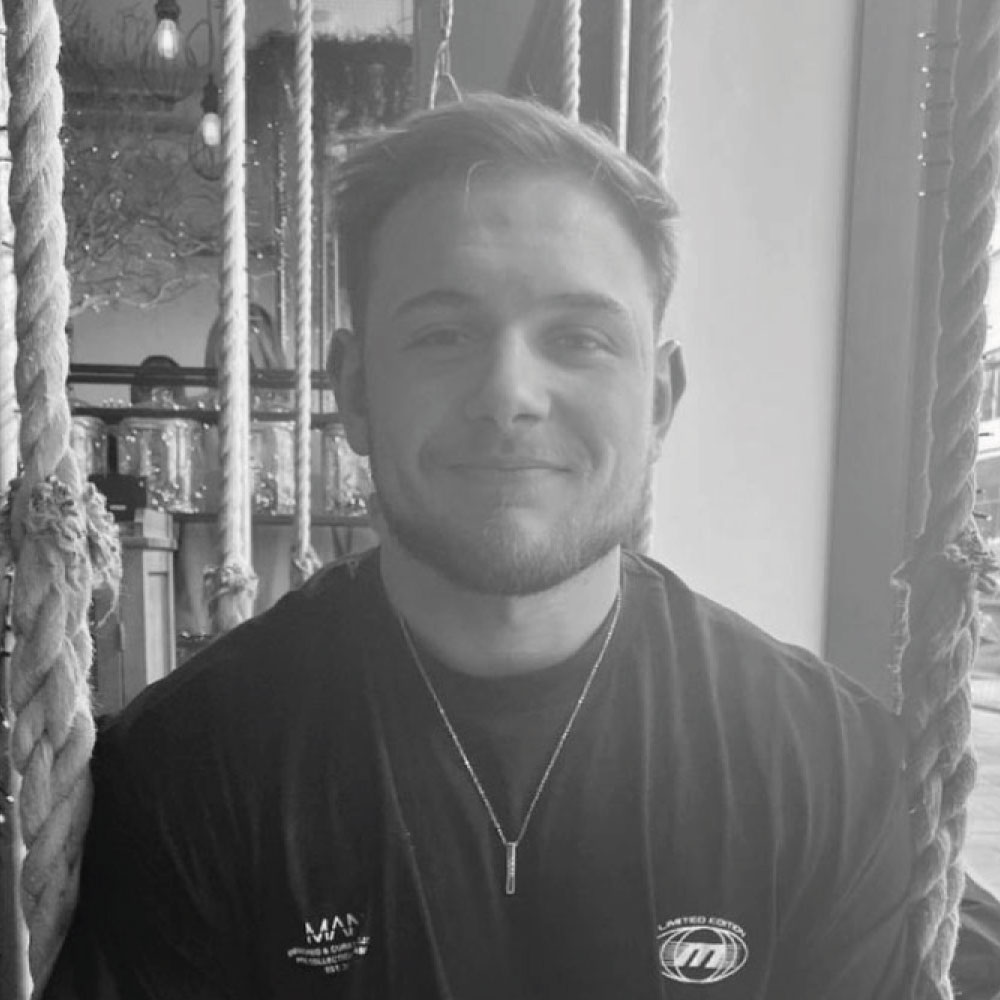 I just want to rub it in a bit that as you read this blog, I will be sat on a beach in sunny Lanzarote most probably too full and intoxicated to remember what a blog is, I can't wait!
Cutting Down On Plugins
Now I have that out of the way, what have I been up to this month? Well, this month has been focused on an e-commerce build for an equestrian bedding provider, who also provide bedding for chicks and cattle. This build consisted of a complete overhaul of their current plugin overloaded site.
The basic tech used in this was WordPress and WooComerce as per the clients' request. After a complete redesign, I was able to create a fully customisable e-commerce site that requires very little plugins. A great upgrade compared to the current site which has 45+, most of which were deprecated or had security flaws.
The trickiest part of this build was transferring the data and locations of all the retailers who stock their product – there's over 1200. Why was this difficult? Well, they were using a plugin that hadn't been maintained since 2015 and there was no inbuilt functionality to export the current data as it was scattered all over the database.
Increasing Site Speed
Alongside this build I had a website rebuild to do as one of our clients that we provide hosting for had built their site using Elementor, so the responsiveness, accessibility and overall speed of the website was poor, the site was in dire need of rescue.
Just from transferring the site from Elementor to our custom in-house framework, we were to achieve the following:
Server requests -> 115 -> 22 (81% decrease including images)
Content transferred -> 255kB -> 25kB (89% decrease)
Initial load time -> 1.85s -> 0.724s (60% decrease in load speed)
Load speed in particular is vitally important. The golden standard some years ago was a load speed of three seconds. Now, we really should be aiming for under one second – especially on mobile. So moving the website over to our in-house framework is a great step in the right direction towards offering users a fast site.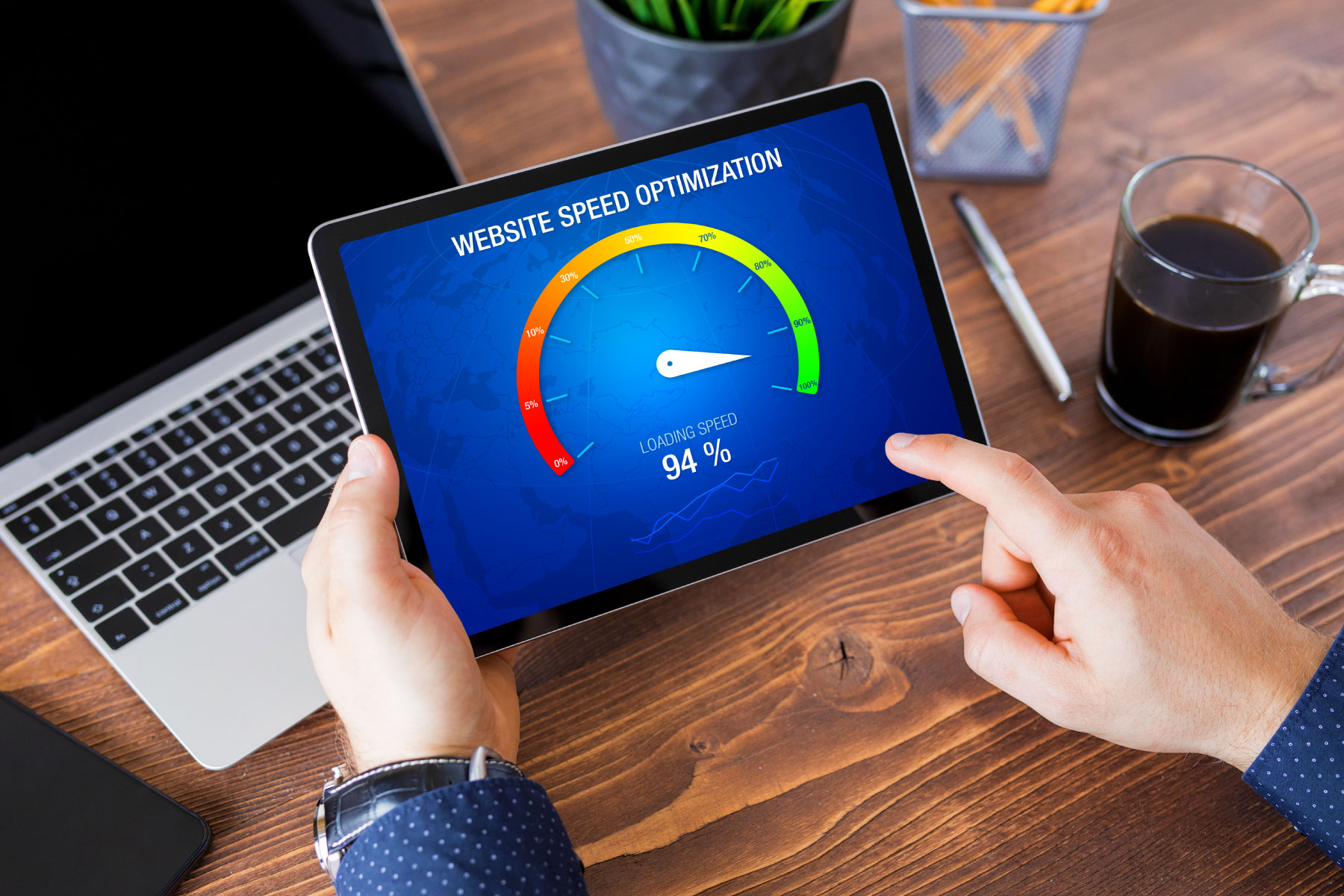 Joke of the Month
So Qatar 2022 is going to be held in November and December.
Or for Wales, just November.
Photo of the Month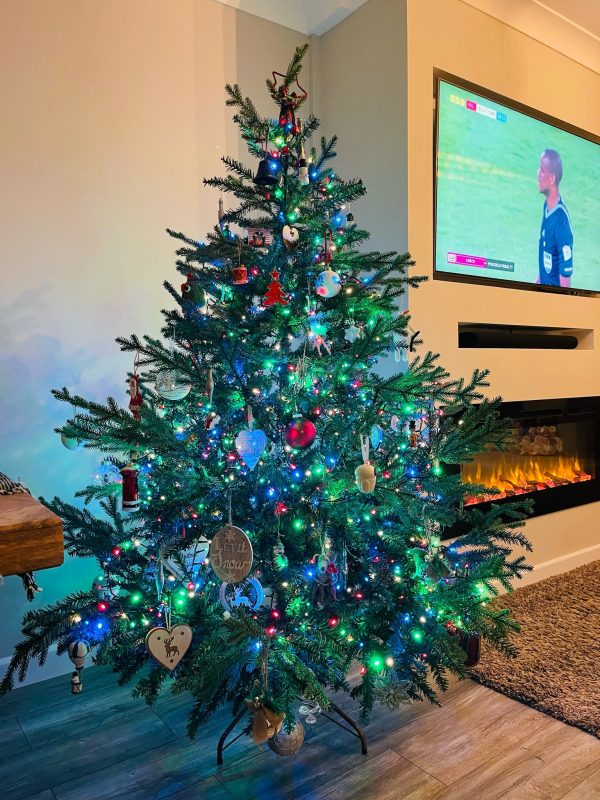 An early Christmas tree and a VAR check sums up our November perfectly.
And to end, here's something cool we've seen this month...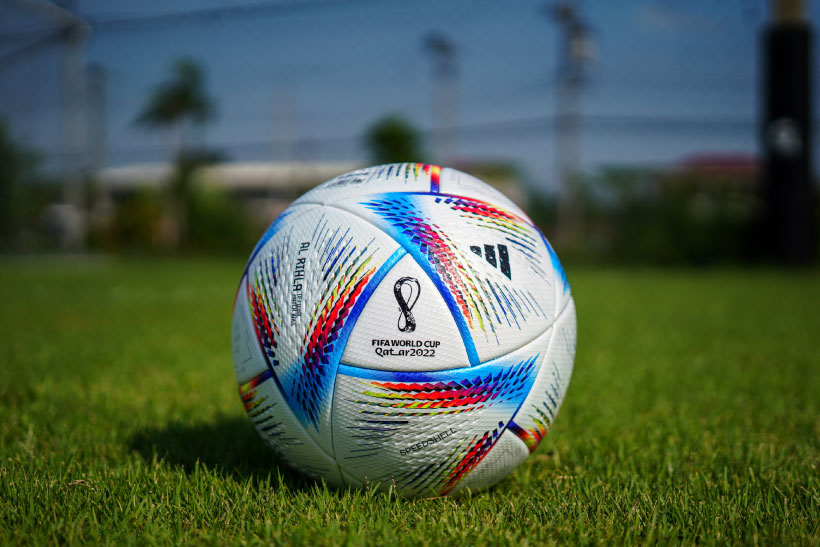 A look back at some of the World Cup balls past & present. Interesting to see how the technology has come on leaps and bounds!