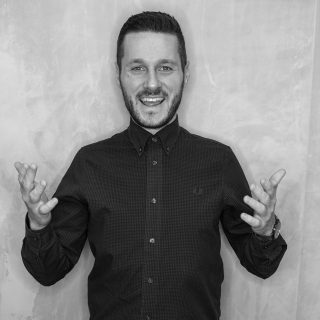 Wayne
Big Brother, David Beckham, and Planet Earth are all on TV. Maybe the old saying is true; they don't make them like they used to!
My last blog post was short and sweet as I was so consumed by the office move – to say I underestimated how much time it would take is an understatement. It's just like moving house! I'm really pleased with how it went, the team were a great help, all pulling together to make it happen. Moving to Leeds has always been part of the company's long-term goals. With all due respect to Pontefract, it was difficult to attract talent in our previous location, and you could argue that we weren't taken as seriously as an agency while not being based out of a city.
We now have a conference room, meeting room, breakout area (equipped with a dart board and foosball table), and an empty space as big as our previous office which we'll eventually fill with new recruits.
Speaking of new recruits… At the start of the year I worked closely with Jen to agree business objectives to achieve 'Growth40'. Ambitious milestones were agreed, with the office move and team expansion forming an important part of what will set the company up for the years to come. Those milestones have now been achieved – not without a lot of stress and sleepless nights – and I'm now really looking forward to the end of the year so we can head into 2024 having achieved a great deal.
You may recall that Jen has been working with us as a consultant to deliver our business plans. I'm really excited to announce that Jen will be joining Twilo on a more official basis from 1st November, as a Non-Executive Director. Jen's experience of working with much larger organisations will be invaluable to myself and the rest of the team. We've worked really well together on dozens of projects for almost a decade now, delivering great websites and campaigns for the businesses we work with. Jen will continue working on our business growth, as well as being a trusted advisor on critical decisions, something which can be very difficult when you're the sole owner of a busy agency. As a result I think we'll see even greater organisation achieved, which will benefit not only us but our clients as well.
As a business owner you have to wear many hats. This usually involves filling any gaps in the team as and when the needs arise. This month I've enjoyed getting more involved in the marketing activity we carry out for our clients, specifically with new product launches, and bringing further organisation and structure to our campaigns and scheduling. It's nice to be back involved with this side of the business again. Our design and development teams are working really well together and are achieving great things without much input from myself. This allows me to focus on growing the other side of the business which I'll no doubt achieve in the remaining two months of the year, before hopefully taking a break from recruitment for a little while in the new year!
Speaking of which, we're heading into crazy season for the retail sector. We're busy putting plans in place for the Black Friday & Cyber Monday weekend, which roles immediately into Christmas campaigns followed by new year sales. A number of our clients rely heavily on the next quarter, as it can make up 50% of their annual turnover. Therefore it's critical that our marketing campaigns hit the nail on the head every time, particularly for those looking to drive more sales through their website.
We've tackled some complex dev tasks this month, not least an Asset Finance calculator which had a few of us locked in the conference room trying to de-code the most overly complex Excel file ever seen. But needless to say, we cracked it, and we all felt like super heroes afterwards!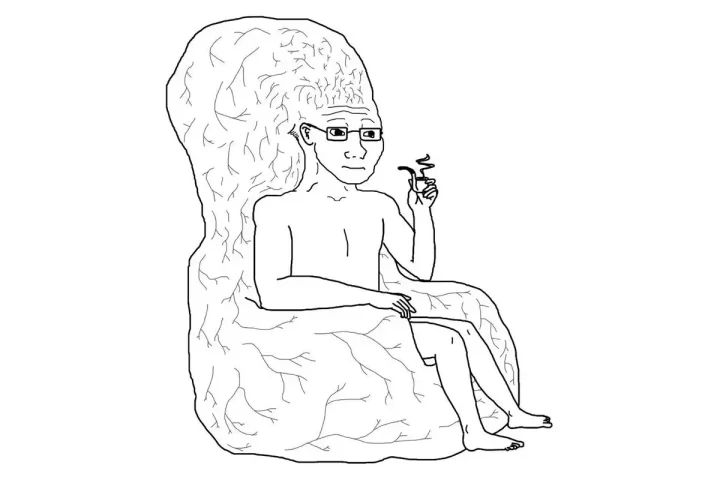 Earlier in the month we had the pleasure of attending the wedding of our good friends Gemma & Andy. It was a really nice day at Wentbridge House which is the perfect setting for a wedding. I've also been out and about visiting some of my favourite places, including a couple of trips to York, and Halloween weekend in Haworth where they make a massive effort to keep the tourists entertained.
Pupdate! Fred, our fox red Labrador, has been a little terror during the first 4-6 weeks. I'm always wearing long sleeves to cover up the cuts left by his needle-like teeth, and toilet training has been going a little slower than I'd like. But since he's been allowed out after his 2nd jab, he's been doing much better, and is now starting to behave like a dog rather than a baby velociraptor! Here he is waiting for his 6am walk, always howling for attention about 2 minutes before my alarm goes off!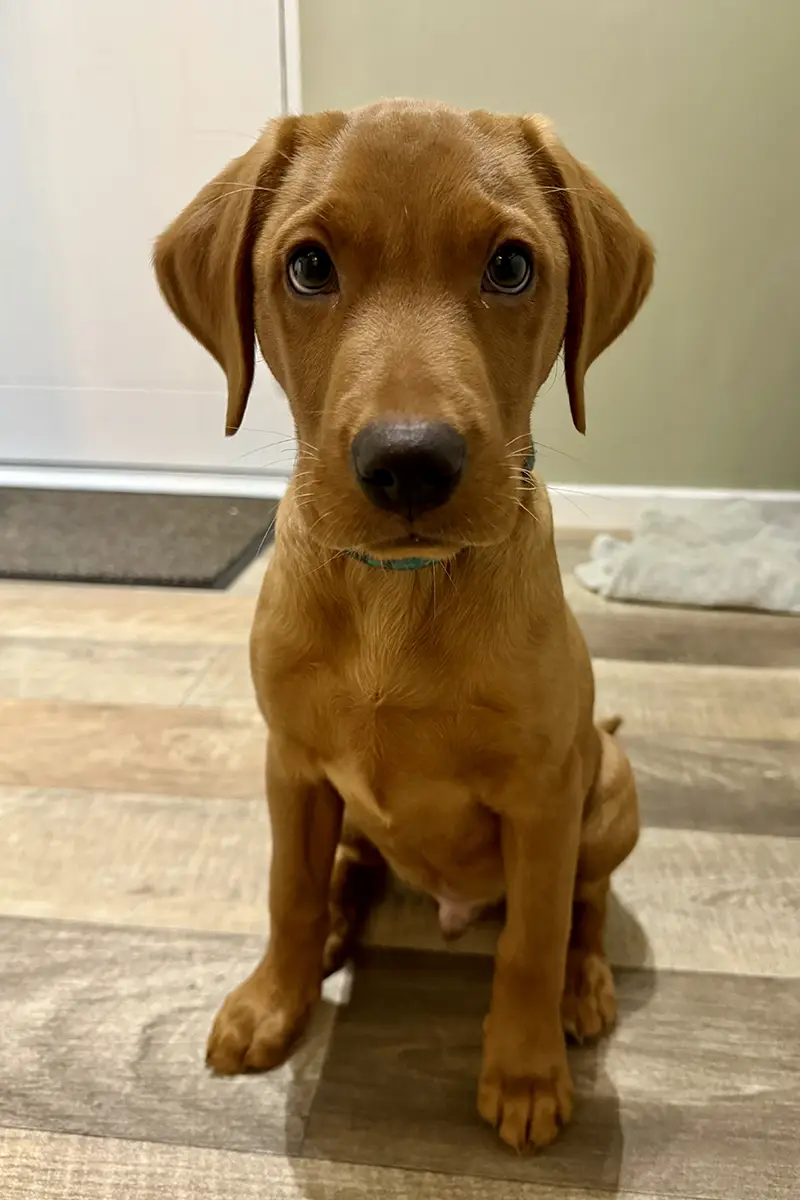 And a couple of things to finish, because I've blabbered on… I would like to welcome Connor to our development team (you'll hear from him below), and say a special mention to Andrew on passing his apprenticeship! This will really embarrass him… Andrew is the best apprentice we've had a Twilo! I'm a big fan of the apprenticeship route, and we've had good success with it in the past, particularly with Developers. We've never been the type of business to have our apprentices on brew duty all day, giving them menial tasks to fill the time. I put faith in our apprentices to handle the pressures of working at an agency from day one; they're given a lot of freedom to think for themselves and to develop in their own way. Andrew has fully embraced this, so well done Andrew, and here's to the next step in your career with Twilo! 🎉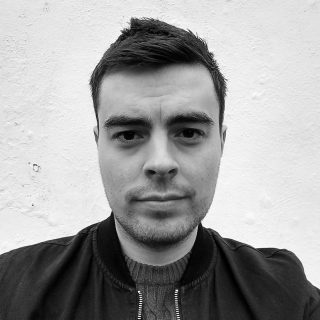 Chris
One Step Beyond
This month has been all about developing my skills further in Figma, and working on bridging the gap between design and development by mastering a key feature called 'auto layout'. Essentially, this feature closely mimics how a front end developer would structure the website, and helps in matching the final product to the visual exactly. I've had a good amount of websites and other projects on the go to help me practice this, and my confidence in this process has grown massively since the start of the month. There's still work to be done though, so I'll be looking to make this process as efficient as possible going into November and beyond.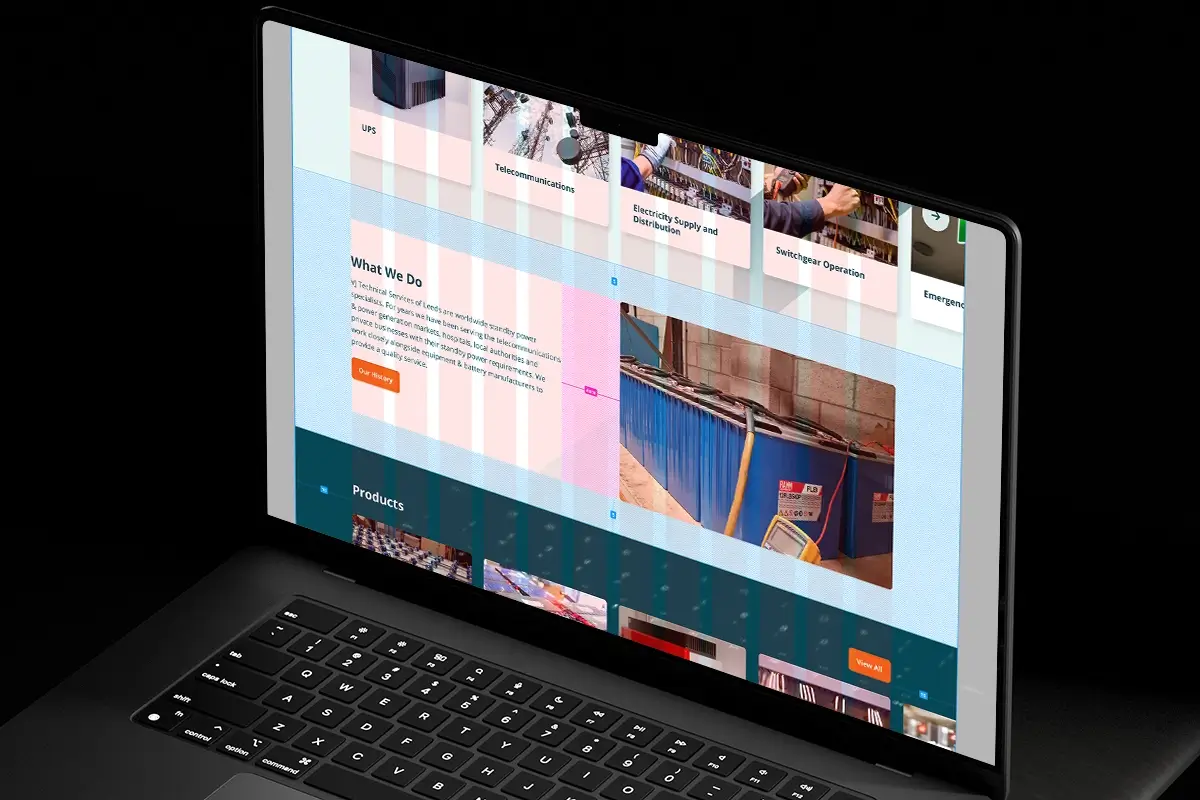 Settling into the new office has been great, and having a dedicated break room has allowed me to get to know my new colleagues a lot more. I've been taking full advantage of the darts board over lunch breaks too — at this rate I should be good enough for the Ally Pally next year! At least I'll have a back up plan if a career in design doesn't work out.
Outside of work, I've spent a lot of time catching up with family and friends, including a well overdue trip down to London last weekend to see some old college mates. We spent most of our time in Camden, which is a vast melting pot of interesting cultures with so much going on at every corner. We managed to pack in so much in the short time we were there, from playing Junkyard Golf, to popping in to the Devonshire Arms to watch a heavy metal band called the Sacrificial Slabs, to a leisurely Sunday walk to Primrose Hill (pictured) which gave stunning views of the city. We even managed to find time to visit Dublin Castle, the famous Camden pub that gave bands such as Madness a place to play on their road to fame.
Safe to say I'll be having a quiet one this weekend…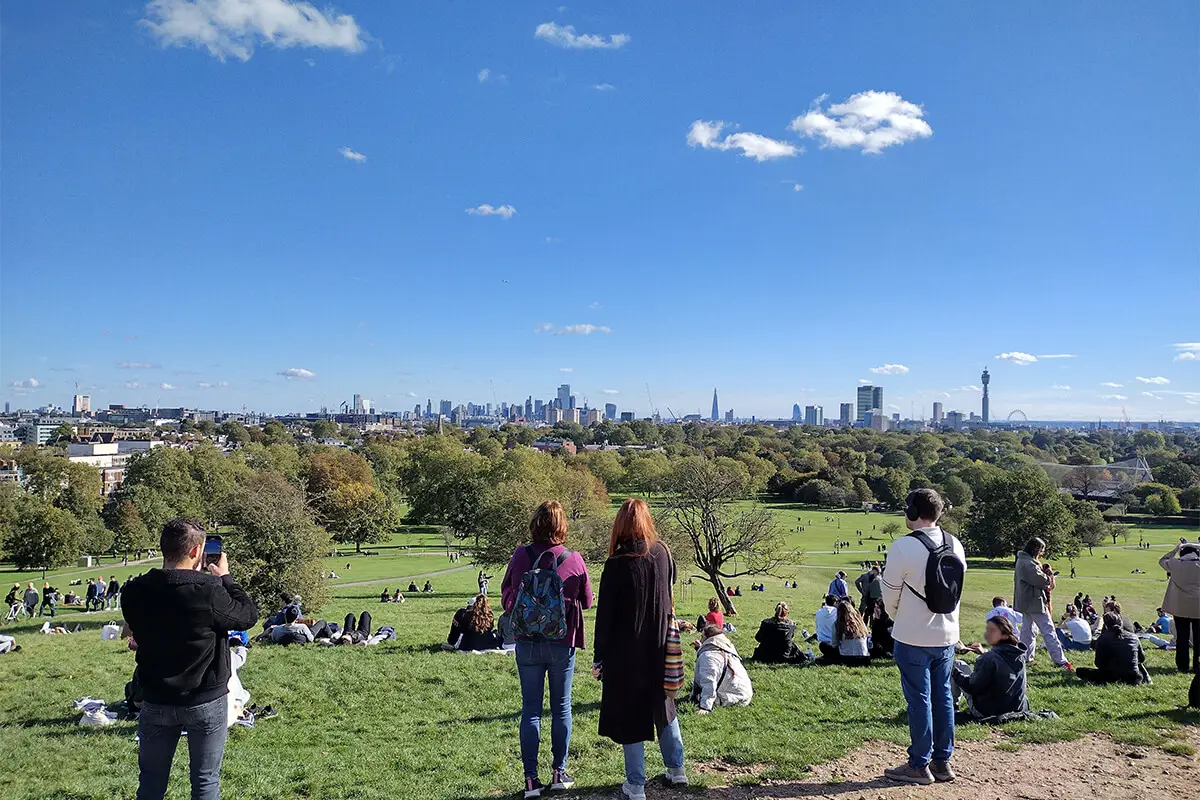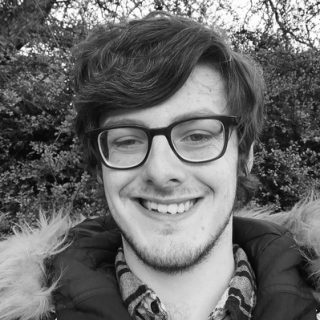 Andrew
I've had a very social month in October meeting up with friends and catching up with family. October is also the month where I have completed my apprenticeship.
I spent one weekend at a friend's house in Birmingham where we were invited to stay the night and play the Skyrim tabletop game that they were very excited to try. Due to motorway congestion, it took us a few hours to get there. When we did arrive, we piled all the snacks into the kitchen and attempted to open a bottle of wine without a bottle opener. We somehow managed to smash the neck of the bottle but kept the cork completely intact. After giving up with that and trying to avoid someone losing too much blood from broken glass, we decided to take the dog (Mishka) for a walk and pick up a bottle opener while we were at it. Mishka has been ill for the last month, so we had the pleasure of listening to her coughing up phlegm from under the table. With the mixture of KFC, chocolate, wine, and ciders, I also ended up spending the night feeling sorry for myself.
The following weekend, we wanted to have a get together for Halloween, so we organised a meet at a gaming bar in Leeds that I can't remember the name of. You can hire a seating area that has a PlayStation, Nintendo Switch and Xbox where you can play whatever you want for the duration of the booking. They also had some nerdy themed cocktails such as "Ranni" from Elden Ring or "Heart Piece" from Legend of Zelda. After the get together, my partner and I had organised to meet up with his grandma where we would go for some fish and chips. This was my first time meeting her and it was a pleasant first encounter.
In other news, I got new broadband this week. We switched from Plusnet to BT and ran a new cable up to our flat to grant us full-fibre connection. The difference was phenomenal. I had gotten used to my connection just dropping out in the evening or having content just not load at all. Being someone who uses the internet for a lot of things, this was a great improvement and highlight of the month.
At work, I have now finally completed my Software Developer Apprenticeship. This month I had my final two assessments and heard the news that I had passed. In these kinds of interviews, I always put on a confident voice to hide how nervous I am and I sometimes feel like I might be talking nonsense. I am however, relieved to find out that those two assessments went well and I got through it. Moving forward, I only hope to further my experience and knowledge with Twilo and see where my career can take me.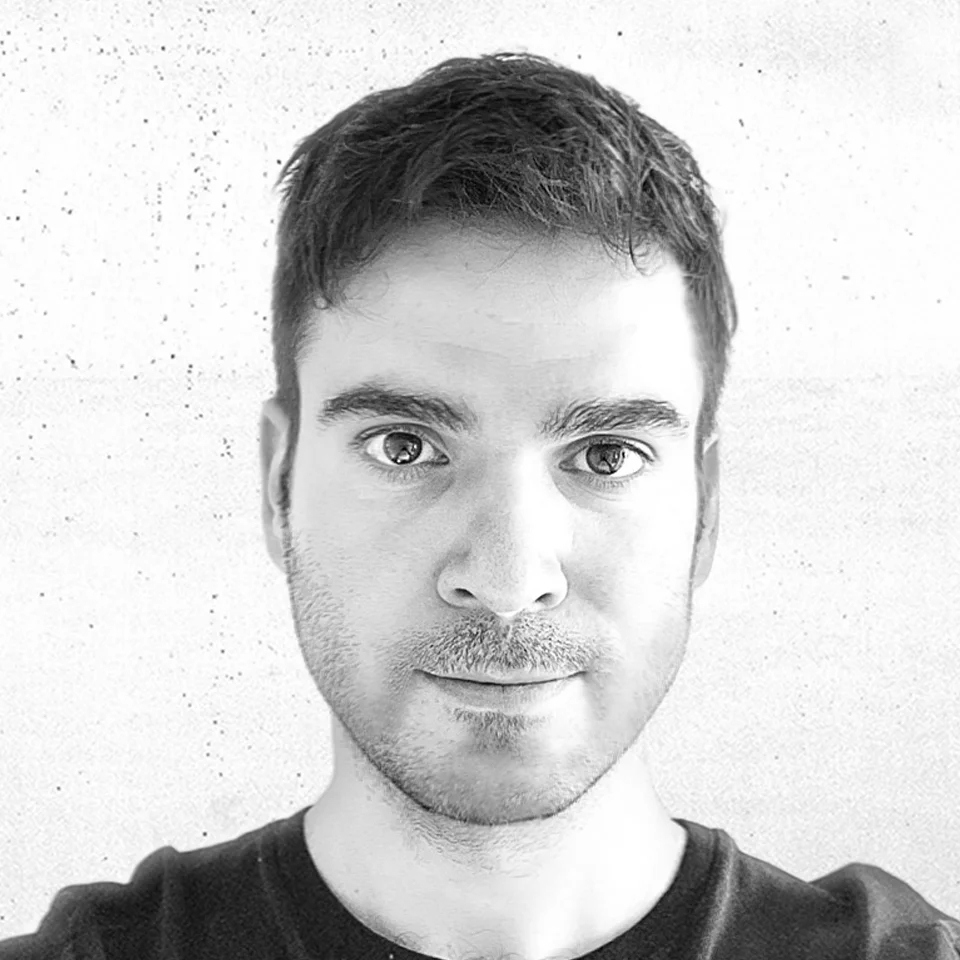 October has been a very rewarding and intriguing month for me; both in terms of professional development and creativity. This month was heralded by the extensive use of new design technologies, and strong design output.
In terms of professional development, October has been rewarding in many fronts. First, I was properly introduced to Figma, an industry standard interface design software. This development has been very rewarding, as it has unlocked the potential of creating exciting webpages and web content for Twilo's clientele.
What's more, learning Figma has opened up the gates for UX/UI design as I've learned the principles of good webpage visual design. It is important to add that the Twilo team was very supportive in my professional development endeavour – knowledge share and support are strong attributes here at Twilo. I have to attest that I'm very pleased with the learning exercise: by the end of the month, I was in a position where I could work on a live client UI project.
In terms of creativity, October has been very satisfying. I've had the chance to work on a wide range of creative brief, of varying size and design output scope. This was a fantastic opportunity to exercise creative problem solving, in conjuncture with time management. This month was print-heavy, meaning that I had to take extra care on aspects regarding printing practices and processes.
In addition, I had to think of how to translate written briefs, scattered documents and digital screenshots into well-designed printed format. I have to admit that I'm very happy with the results. Working with a wide range of clients this month on print-first projects, has taught me a bit more about design discipline, and professional practices. Once more, the Twilo team was super in terms of support and feedback.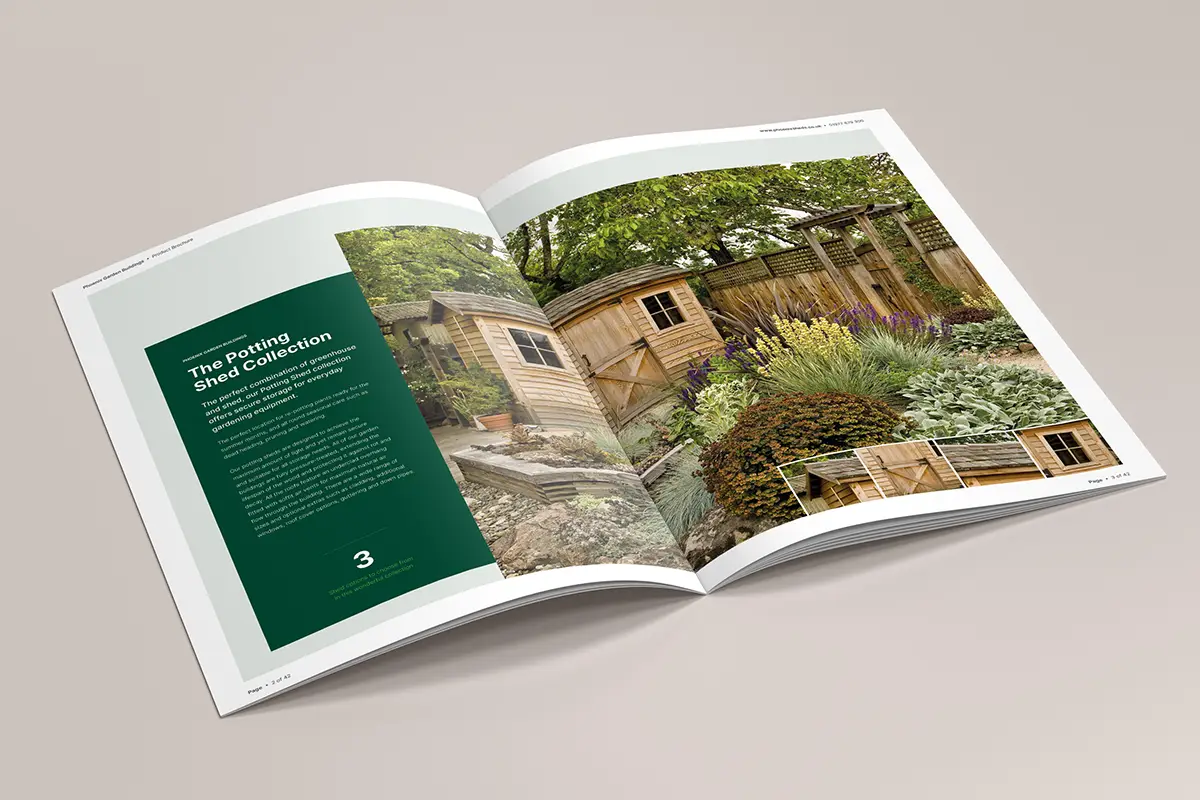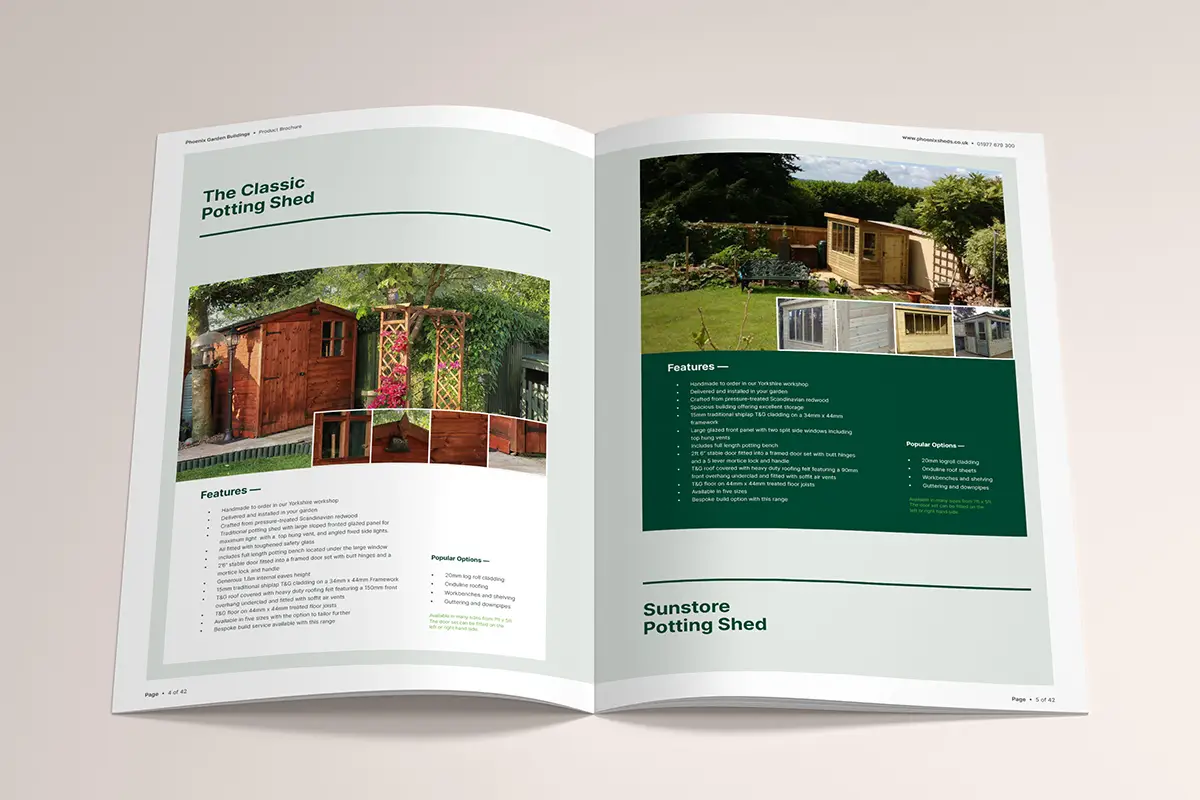 Joke of the Month
Why did the ghost go into the bar? For the boos.
Connor
Status - Refunded
Status – Refunded
It's now my fourth week since starting at Twilo and since moving to West Yorkshire in order to pursue my career. Throughout my short time at Twilo I have enjoyed every bit of it and have learned so much since joining the development team, it is great to be working with a team who share the same commitment to the job as I do. Going back to my time in school, I would never have seen myself working in this position 200 miles from home, but I am happy to have made this giant leap and am thankful for the opportunity to work at Twilo and am excited to see what the future at Twilo holds.
After living in the valleys of South Wales my entire life, moving to Leeds is a big change, but I would like to say I am settling in well to the city life despite the big change from the mountains and the sheep to the tall buildings and the green buses. I have yet to see a lot of the surrounding areas of Leeds but I'm sure with time I will get to see what the rest of West Yorkshire has to offer.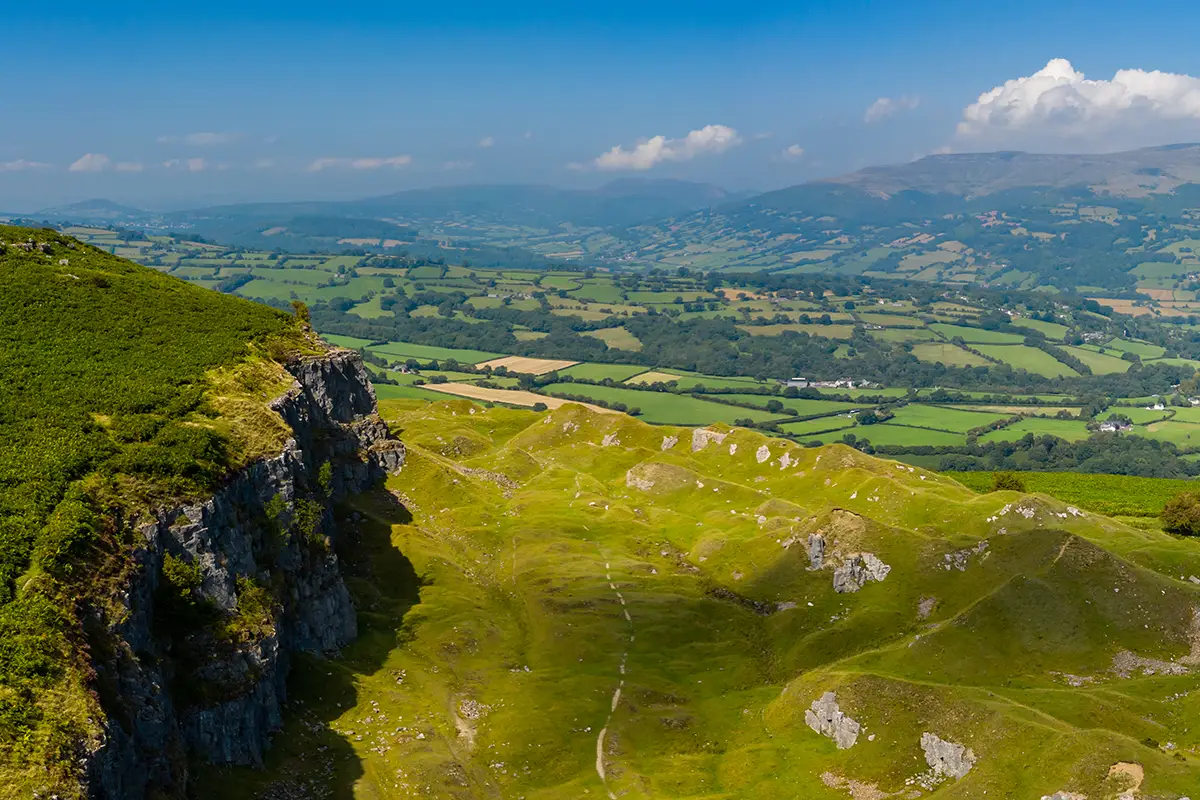 I've met a lot of great people already, in and out of work and made some friends who have introduced me to the nightlife of West Yorkshire, notably over the last weekend for my first birthday celebrations away from home. It was a very odd feeling to not have my family and friends back home around to celebrate but, it was certainly made up for with good company in a great place;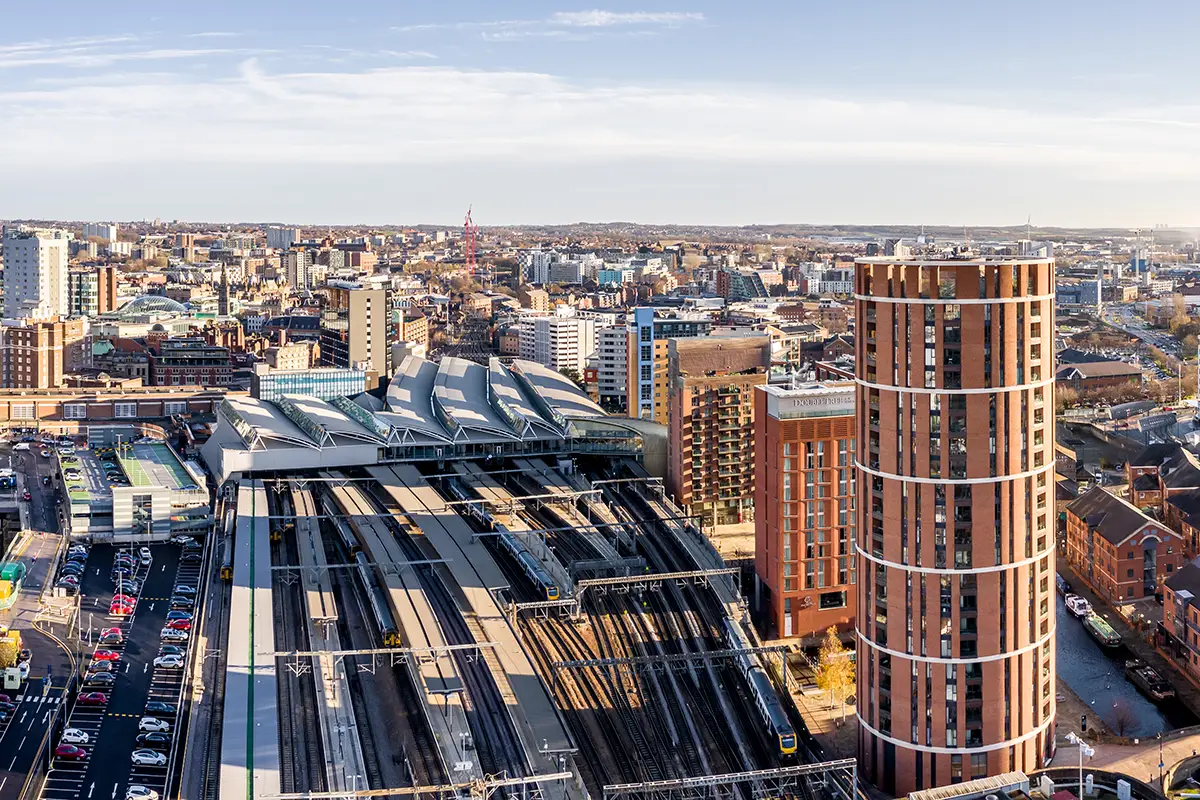 I hope as times goes on working at Twilo and living in West Yorkshire, that I will have some more interesting details to add in future posts.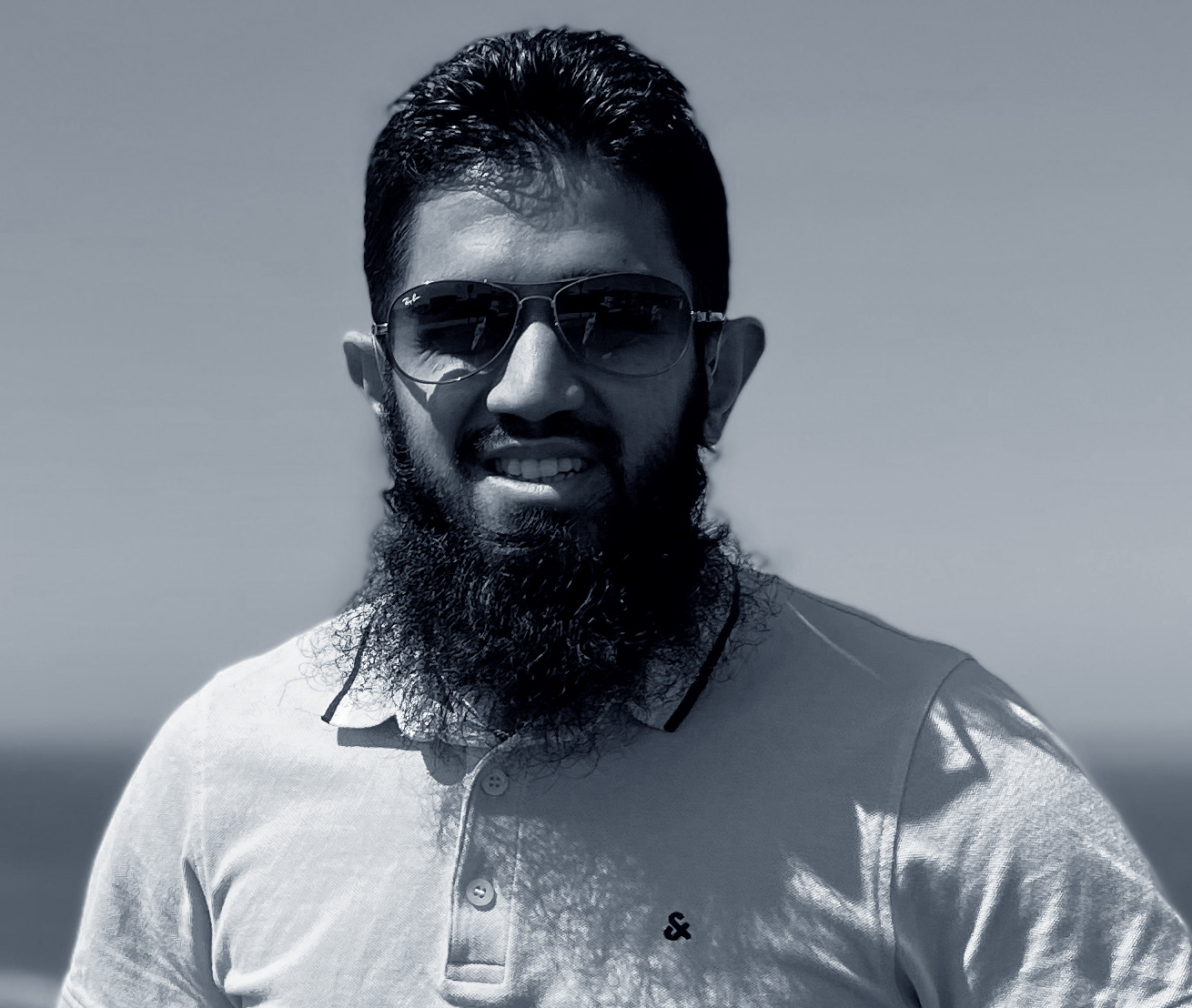 Dawood
Football crazy, and a terrible joke…
I've been working on multiple projects and I'm really enjoying the experience of gaining new skills and knowledge. I'm particularly excited about the prospect of working on more projects using Vue.js and WordPress sites.
In the past few weeks, I participated in a football tournament in Croydon, which was quite a long journey from my location up north. Despite not making it to the final, it was an amazing day, and I had a lot of fun. I'm looking forward to next year with hopes of winning the trophy.
Working in our new office has been fantastic. It offers a spacious environment, and the coffee here is amazing. During our lunch breaks, my colleagues and I have been playing darts and having fun competing in games inspired by world darts. Interestingly, the most challenging number to hit on the dartboard is 3, but that doesn't deter our enjoyment during lunch breaks.
And here's a lighthearted joke for you: What is a LEGO fan's favorite month of the year? Block-tober.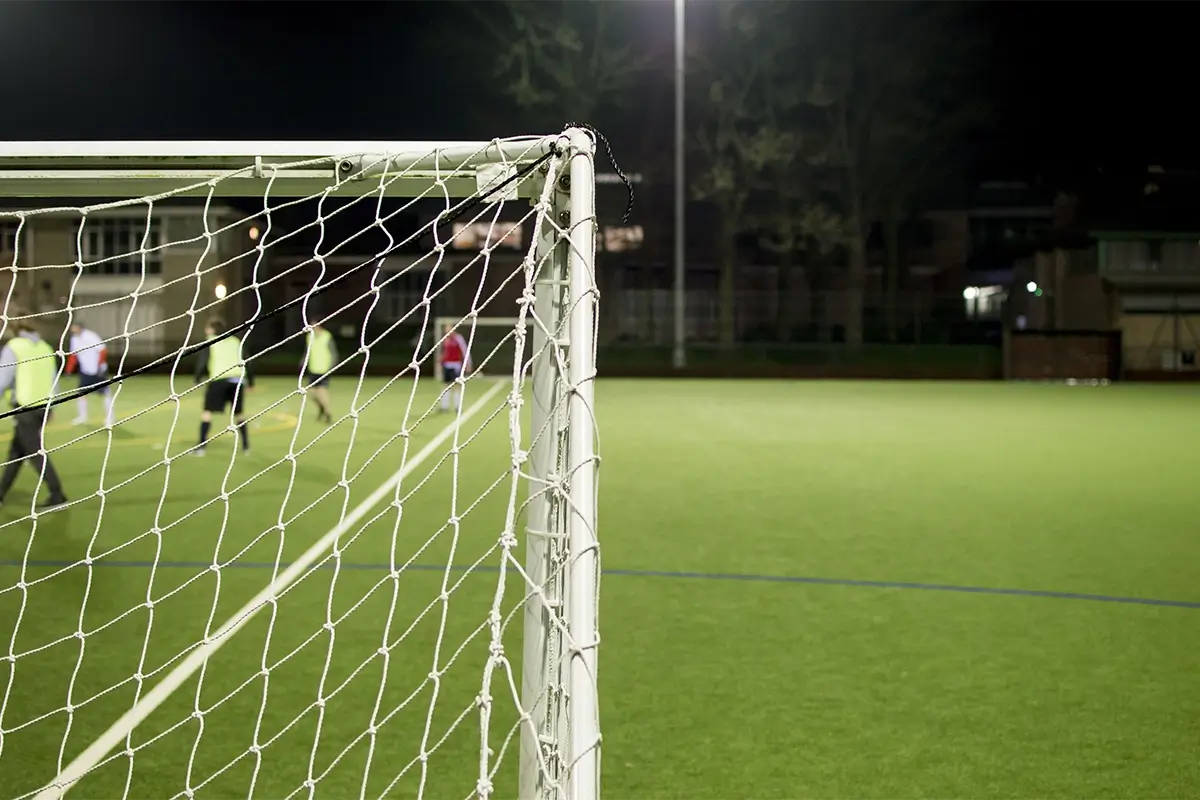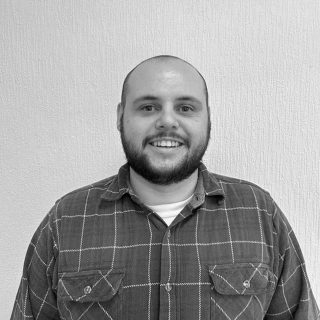 Bobbie
Covid strikes again
Despite writing this at home as I am currently testing positive for covid, October has been a great month! I successfully hosted my first vintage pop-up stall in my hometown of Pontefract where my friends and family came to support, which went extremely well and even made a bit of extra money. Following on from this I packed up from the vintage event and went straight to the airport where I went on holiday and visited my step-brother in Porto, Portugal which was eventful…
To start things off it rained for seven days straight, then my stepbrother tested positive for covid and became quite unwell so didn't get to see him much which was unfortunate. Me and friend thought we was in the clear until he tested positive when he got home to the UK making me also do a test and to my shock, I was also positive.
And to end, here's something cool we've seen this month...
CSS expert jhey shares this cute assistant which helps fill in website contact forms – a big improvement on the Microsoft Word paperclip!
Bringing the bear back to form controls with CSS :has() and CSS anchoring 👀

ʕ´•ᴥ•`ʔ

:root:has([type=password]:focus) .paw {
top: anchor(–password, top);
}

Only JavaScript is to toggle the password reveal whose button is anchored to the input 😉@CodePen link below! 👇 pic.twitter.com/GYjC7Vnuok

— jhey ▲🐻🎈 (@jh3yy) December 8, 2022
Photo of the Month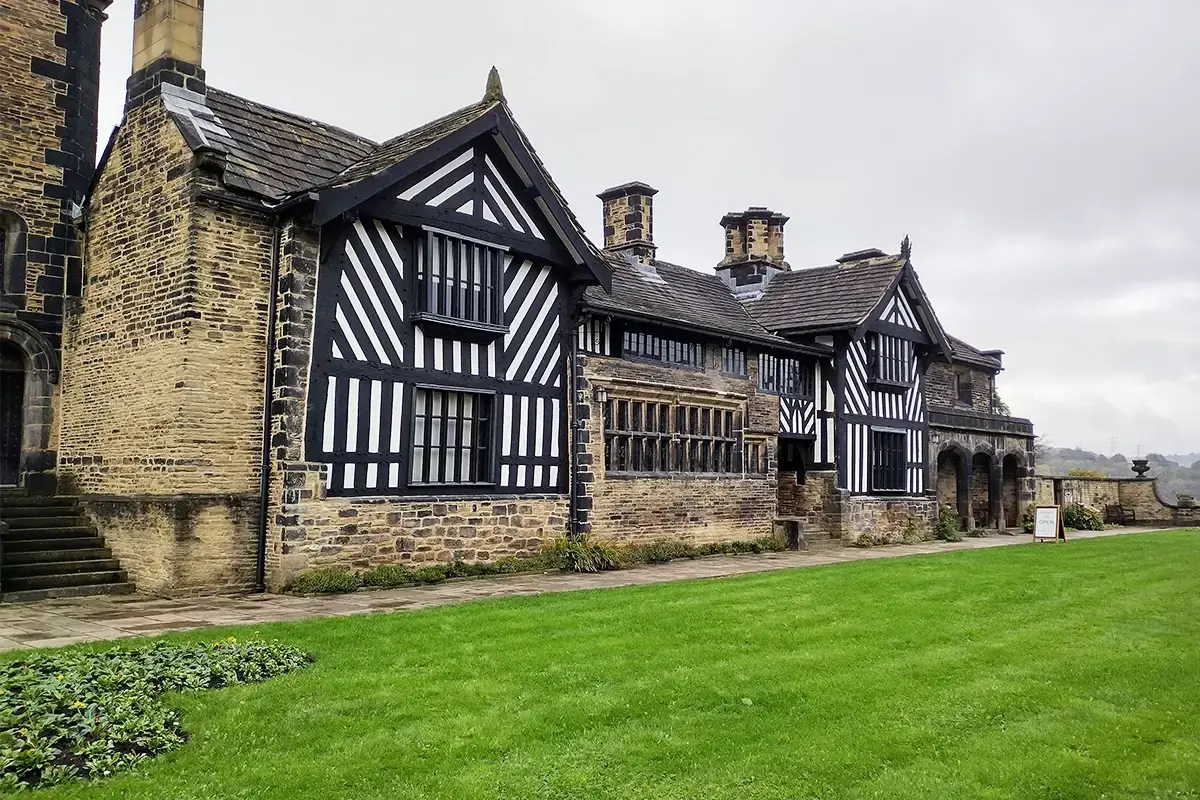 Here's a picture from Chris's visit to Shibden Hall in Halifax, shooting location of ITV drama 'Gentleman Jack'.