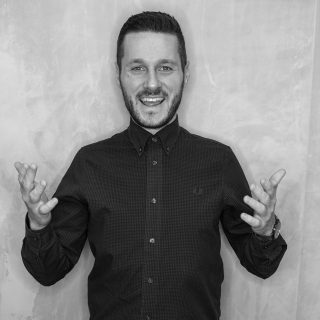 Wayne
All hands on deck!
After a quick week in Spain to recharge the batteries, September has been all about the office move for me. I'm really excited to finally realise one of the company's long-term ambitions, as our Leeds office is looking great!
With that said, I've had no time to write my end of month blog. It's fair to say that I underestimated the time the move would take, but we're in now, and we look forward to sharing some pics once we've completed the finishing touches.
So for now I'll leave you to read what the rest of the team has been up to (and they've been a great help with the move). And you'll hear from our new additions for the first time; a warm welcome to Chris & Kayleigh!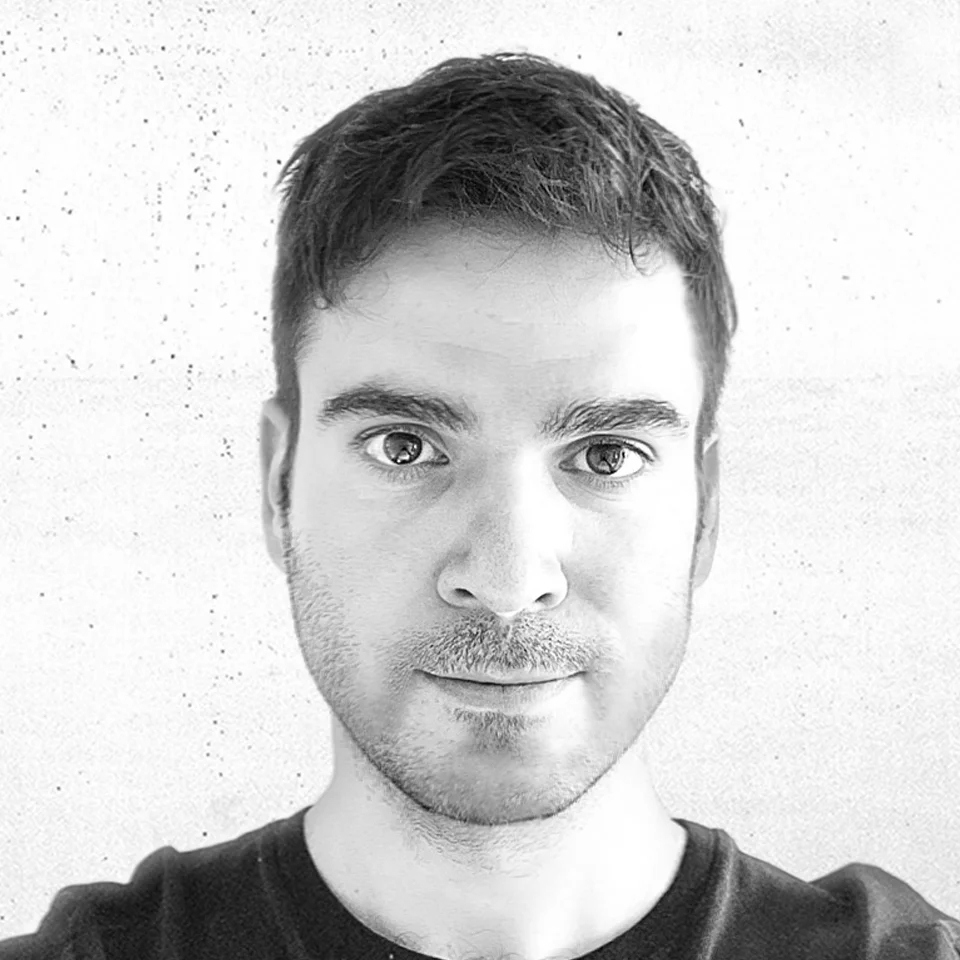 Michael
Design, design, design!
September has been a truly productive and rewarding month indeed: it has officially been my first fully employed month at Twilo Creative. It has been full of creative and technical enrichments; and rewarding interactions and learnings from colleagues.
On the design front, September was a prolific month. I was heavily involved in the ideation, design and implementation of an array of high-profile brand logos. The entire process was a very stimulating design practice, as I was collaborating with some very talented individuals at the agency, and finally, I had the chance to crosspollinate ideas and to share critical thoughts on the rebrand initiatives. This endeavour has further been enriched by various brand identity projects and client branding requests.
Furthermore, I've been given the chance to expand my skillset on motion graphics; particularly web-centred motion graphics (graphics suitable for landing page). I've had the chance to work with new technologies dedicated to motion graphics compression into pure code for web applications (i.e., Json, Bodymovin). Moreover, this month was rich in landing pages projects/UI projects, which turned to be fantastic opportunities to enhance my creative skills and web usability skills.
Finally, I had the chance to work with a greater range of clients and a variety of projects (in comparison with August); which in turn has further unlocked my confidence, speed and accuracy. Essentially, September practically was an introductory note of agency life. It has taught me just how to accurately tackle multiple projects and client's design needs, without jeopardising quality and design integrity. Eager to march on and assure agency's success!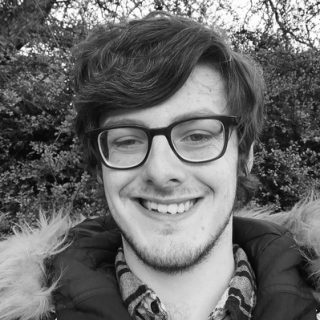 Andrew
Watch out, watch out, Andrew's about!
In comparison to normal, I've had quite a lot going on this month. I have had frequent driving lessons throughout which has been both weekends and evenings. This has been exhausting but worth it to get me on the road quickly. I've come a long way from starting back in August where I could barely move the car. I can now comfortably change gears, position the car correctly and drive on dual carriage ways. The big thing I need to practice now is parking so I can hopefully pass in October. Not a bad recovery from having to switch instructors so early when my previous one had her only manual car break down. The current instructor I've had to get me through this journey has been great as well. He's been very chill with casual conversations and occasionally having a bit of a laugh but has also been open to me asking questions and being very helpful with the parts I struggled with.
In other news, my brother has now officially left the army and has joined the police down south. He has a new flat in London and we went down to visit him and check out his new place. He seemed to be very keen in starting his new job and couldn't resist telling us all the details about the laws he's been studying. As you expect living down in London, he is paying a very high amount of rent for such a small space, but he is happy to be moving forward nonetheless.
I then attended my cousin's wedding a weekend later and really enjoyed the service. It started off meeting with family where it's just the typical conversations like the weather and asking how you are doing. We then did the service where there was some good live orchestral music playing. It was fun to listen to modern songs, anime songs and even heavy metal songs but done in a classical style. We all then got treated to free beer and champagne to celebrate. When we went for the meal, we got two free bottles of wine to share between each family table which always makes an evening spectacular. My table consisted of under 18s, my grandad who doesn't drink and two drivers which just left three of us to share the two bottles. We of course didn't want to let it go to waste.
For my apprenticeship, I am finally approaching the end with just my two end assessments to come in the coming month. That means no more portfolio work and the final project is completed. I think the apprenticeship has been a good experience to gain a lot of knowledge in software development. There are a lot of topics that have been strengthened such as the processes within the Software Development Lifecycle because of applying my real work to it. I look forward to seeing what comes next.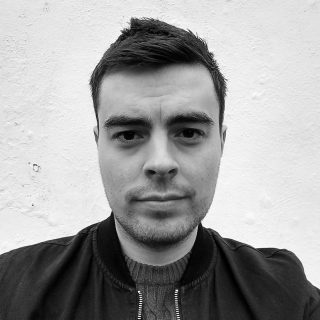 Chris
No more trips home for lunch!
September has been full of adapting and learning, with me starting here at Twilo earlier this month. My first project was kickstarted on day one — creating bespoke visuals for a training platform that tracks apprenticeships. This was an interesting challenge, as I had to solve some very niche and specific problems for a platform I've never before experienced. This forced me to put myself in the shoes of multiple different users and pick apart their specific pain points. I'm really proud of the end result, and I'm hoping now that the updated system will be a lot easier to navigate and interact with.
As a local of Pontefract, it's been great to work closer to home. I've even been able to nip home for lunch, which is nice. Unfortunately, it's not something that I can get used to with the move to Leeds on the horizon. It was good while it lasted!
With temperatures winding down towards the end of August, I was preparing to put my summer clothes to the back of my wardrobe, never to be seen again in 2023. I'm glad I waited though, as impromptu trips to Hardwick Hall (pictured) and Rutland Water park allowed my wife and I to take full advantage of the hot weather. I think it's safe to ditch the shorts now though…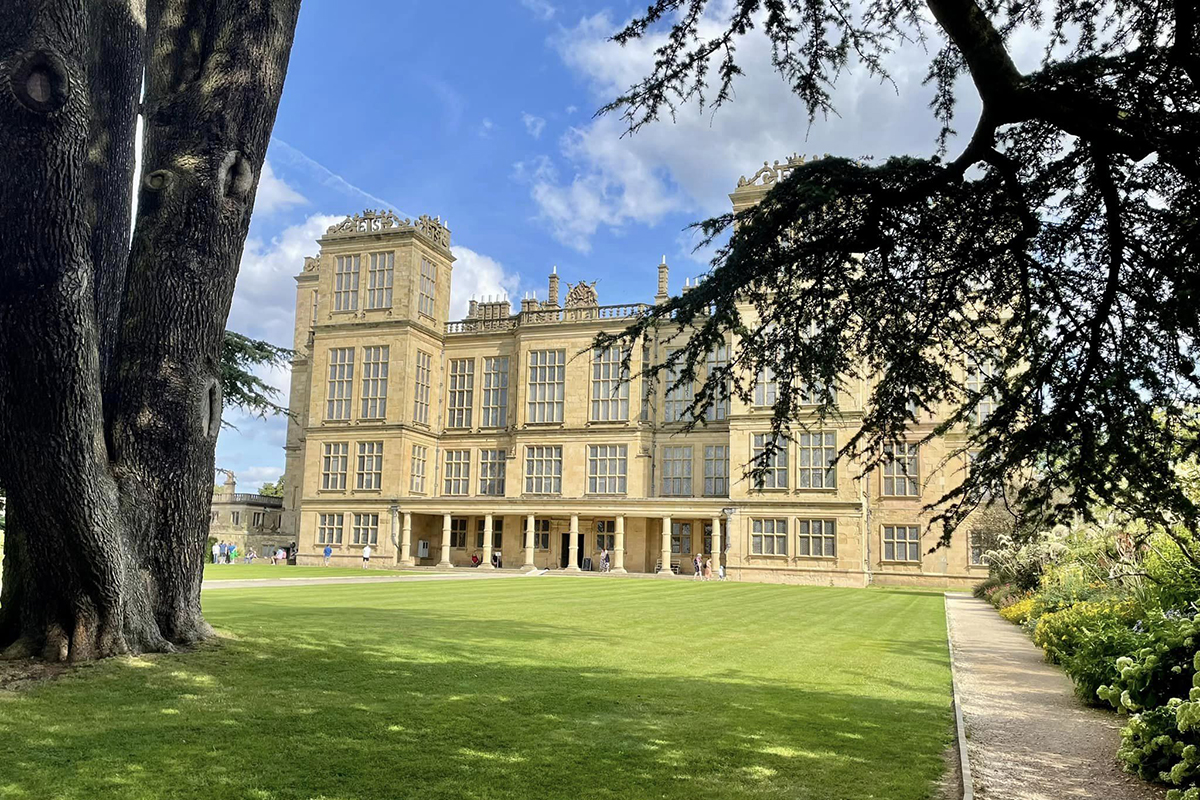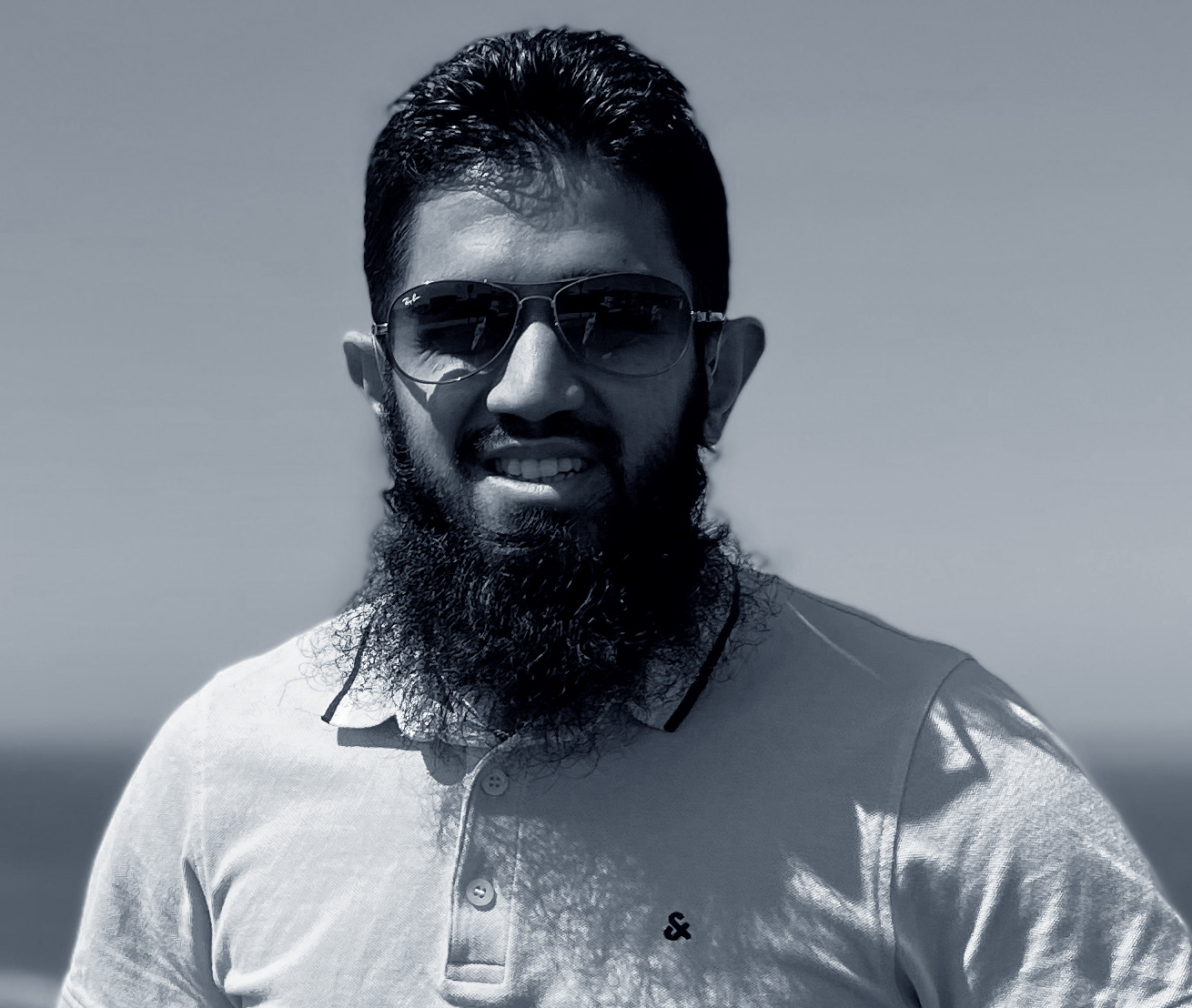 I've been working on the frontend of a website using Vue.js, and I'm still enjoying my experience with this wonderful framework. I've been learning so many things, and it has greatly enhanced my knowledge and skills. I think Vue.js is my favourite framework so far! I've also gained experience in configuring Lottie animations, which have been integrated into a WordPress site. It looks amazing, and I'm proud of the result!
Additionally, I'm eagerly anticipating working in the new office in Leeds. It's going to be an amazing and enjoyable chapter in my career.
Over the last few weeks, I've been engaging in various sports activities. I play football weekly and enjoy cricket on Sundays. Fortunately, the weather has been nice, with no rain to disrupt our games.
Since returning from Bahrain, I've been watching the Amazon Prime series called "Supernatural." It's both scary and enjoyable at the same time. Sometimes, I even get nightmares thinking it could be true one day! Let's hope not!
You can check out the series here: Supernatural on Amazon Prime https://www.amazon.co.uk/Supernatural-Season-1/dp/B00G0MMD8E.
In the office, I've been working more with Vue.js and WordPress to build some websites. I'm looking forward to completing these projects and gaining more experience and skills with Vue.js.
I'm truly excited about working in the new office in Leeds, and I believe it will be an amazing and enjoyable chapter in my career.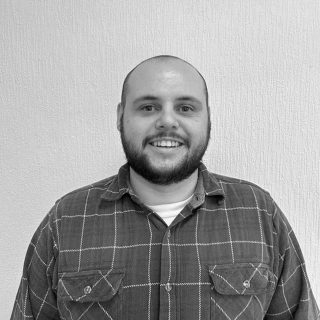 Bobbie
Goodbye summer
Summer in September has been an exciting month!
With the summer seeming to be getting longer, I took full advantage of this by trying to be more active and spending more time outside hiking (mostly around The Peak District National Park) with my partner.
In my free time I enjoy buying and selling preloved & vintage clothing that I sell online, however I received the exciting news that I have been approved for my first pop up stall! Myself and a number of other sellers will be at The Northern Social in Pontefract, West Yorkshire on October 15th where I will be selling a great selection of men's & women's clothing.
Overall September has been a fairly quiet month in the terms of my personal life. I have just spent a lot of my time settling into my new career and adjusting myself back to the 9-5 life!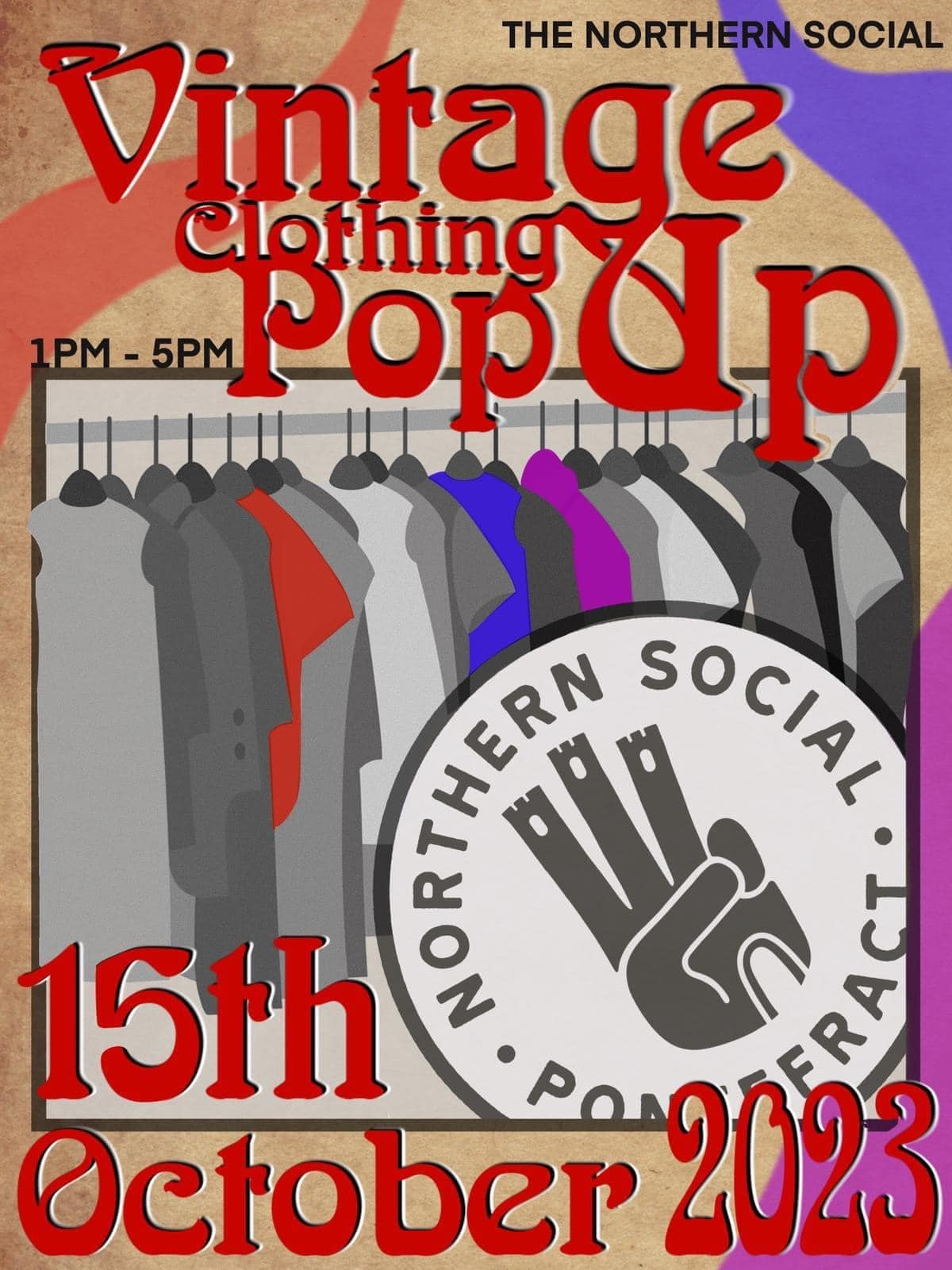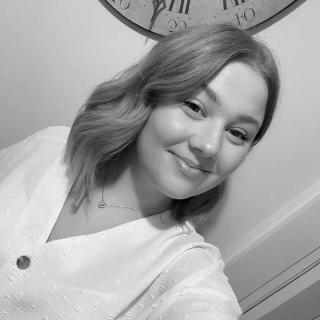 Kayleigh
Tea time awards!
I can proudly say that I have successfully learned all of the Team's names! I had to learn quickly to ask for their help… or maybe just a cup of tea! To that end, I have tested the majority of the team's tea-making skills, and the results are in! The award for most frequent tea maker goes to Dawood. He's always on hand to make sure our mugs our never empty. Michael gets the award for fanciest cuppa – it makes my day when he says a spoon of sugar and a dash of milk. Andrew just makes an amazing cup of tea, although he could stand to make a few more, as could Bobbie! As for Chris, I am yet to try a cup of tea made by him. Perhaps he is exempt from making them as he doesn't actually drink them, but I'm not too sure!
So far, I have absolutely loved working at Twilo! I have had a really well-rounded two weeks, sitting in on all kinds of meetings and getting to learn all about Twilo and the amazing services we provide. I have also gotten stuck in with all the social media side of things, creating posts and researching the best practices! I still have lots to learn but the team have been great at giving me a hand along the way. I would like to take this opportunity to apologise to Michael – I have well and truly worn his name out this week and I am so grateful for all his help!
As the month comes to a close, we are busy packing for our big move to Leeds! The team cannot wait, including myself. We have truly outgrown our space here in Pontefract and look forward to growing even more in Leeds. Friday brings a busy day of cleaning and packing and the whole team will be mucking in. We're all so excited to get the first look at the office. We've heard great things from Wayne and Andrew, who has already sneaked a peek!
Keep an eye on our social pages for further updates on the big move. Leeds here we come!

Joke of the Month
What do you get when you put an iPhone in a blender? Apple Juice!
Photo of the Month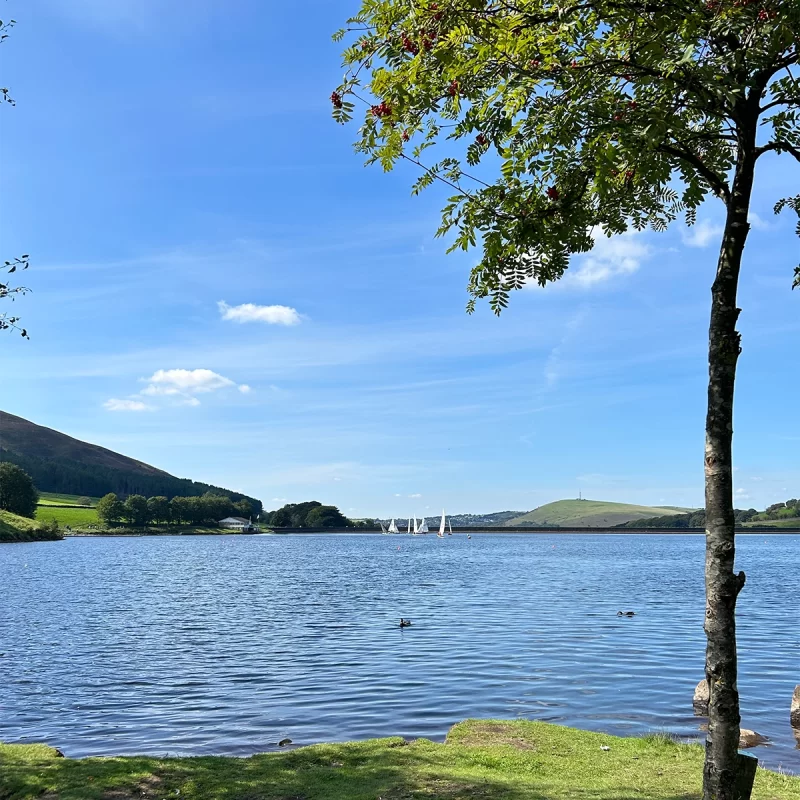 This month's photo of the month is one taken by our very own Bobbie; a beautiful photo of Dove Stone Reservoir!
And to end, here's something cool we've seen this month...