Welcome to the team Damilola!
Hello, my name is Damilola. I'm an enthusiastic software engineer with over 4 years of core software engineering and development experience using Python, PHP with Laravel.
I have taken part in the life cycle of product development and the successful launch of applications in various industries, including the health and financial sectors. With my expertise, I have developed excellent skills in software re-engineering and integration, API development, database structure, high-level architectural design, and using technical and analytical skills to solve challenges both independently and collectively.
I enjoy listening to music, taking walks, and hanging out with friends during my free time. I love playing soccer games and I'm also a very good goalkeeper. When I'm not writing codes, I like to explore new processes, learn new techniques, and always want to improve my skills. I love traveling to new places to learn about their culture.
Where I'm from?
I was born and brought up in a popular city in Nigeria called Lagos. Lagos is Nigeria's largest city, it sprawls inland from the Gulf of Guinea across Lagos Lagoon with an estimated population of 24 million.
Lagos is a popular city in Nigeria where there are lots of businessmen, traders, teachers, and varieties of industries. Because of its population, it is considered one of the most congested cities in the world. Forty percent of cars in Nigeria are registered in Lagos. Commuters spend at least three hours in traffic each day. However, people in Lagos are very friendly and accommodating.
Lagos experiences a tropical savanna climate and there are four months under 60mm or 2.4 inches of rain, and annual rainfall is not nearly high enough for tropical monsoon classification. The wet season starts in March and ends in October, while the dry season starts in November and ends in February.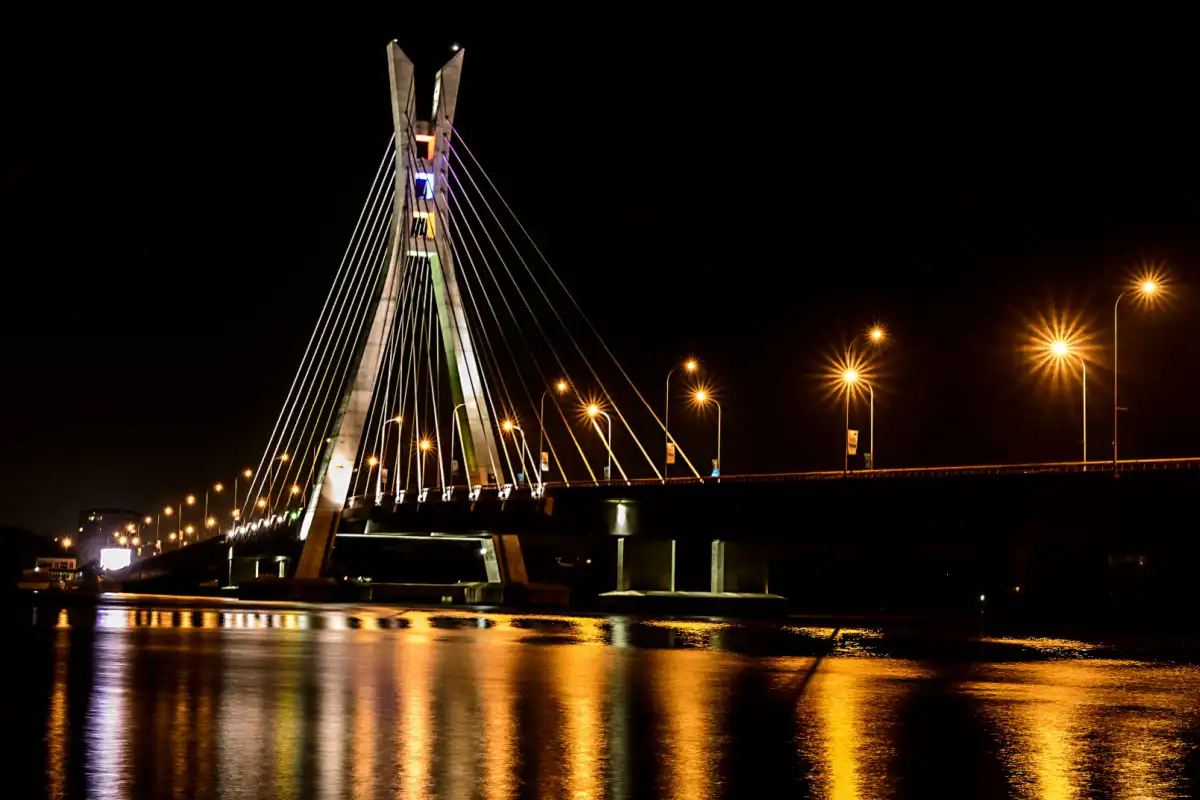 What have I been doing?
I studied computer science at Lagos State University where I got exposed to major areas in computer science. It is also a very practical discipline, offering near limitless potential with what can be achieved using increasingly powerful technology.
During my undergraduate, I did research on keyword identification and extraction for effective information retrieval systems. Using what I learned, I was able to develop a model that extracts keywords from an unstructured health corpus for information retrieval accuracy and completeness.
After completing my undergraduate degree, I started my career as a junior software engineer. Computer science has been the subject I have the most expansive long-term interest in so I proceeded to my master's degree. During my master's, I was exposed to various fields in computer science such as software engineering, architecture, artificial intelligence, computational biology, database systems, graphics, human interaction, machine learning, natural language processing, programming languages, robotics, scientific computing, etc.
I discovered that artificial intelligence is without a doubt the area of computer science that I am the most fascinated by because it will allow us to achieve immense feats, more impressive than were ever possible before. I think, it also has the potential to be the most disruptive force to the global economy in human history. After completing my master's in computer science, I proceeded to study for a master's degree in artificial intelligence and data analysis at the University of Bradford, England.
I have extensive knowledge of programming languages, software development, and computer operating systems, and I have applied engineering principles to software creation for over 4 years.
Overall, I've enjoyed software engineering simply because it is a role that I am extremely passionate about, and also it's where I derive job satisfaction, most especially when I get to see the positive contribution my work makes to the organisation I am working for.
What Is Next?
I'm excited to be at Twilo because they are not only a leader in the industry but also constantly seek out opportunities for expansion and improvement.
I'm excited because I will be working with other experts who all actually care about the job they produce because Twilo obviously hires some of the best people around.
To be able to carry out my tasks and responsibilities as a software engineer professionally, I need the support of my employer, as well as the ability to collaborate with others who share my values and are working towards the same objectives and I've found this with Twilo.
I will work with every member of the team as a lead developer to achieve the goal of this organization. I'm so happy to be part of the team and I look forward to many fantastic moments of solving problems and achieving the company's objectives.