Bringing some Cypriot culture to the office.
Hello there! My name is Michael. I'm a digital designer with five years of industry experience in graphic and motion design. I've worked for an array of clients: design agencies, newspaper publications, broadcast stations, museums, and small businesses across the UK and Cyprus. I thrive on delivering functional, yet aesthetically pleasing and memorable design solutions. Throughout my career, I've pitched, won, and delivered original work for an array of clients covering a range of design domains.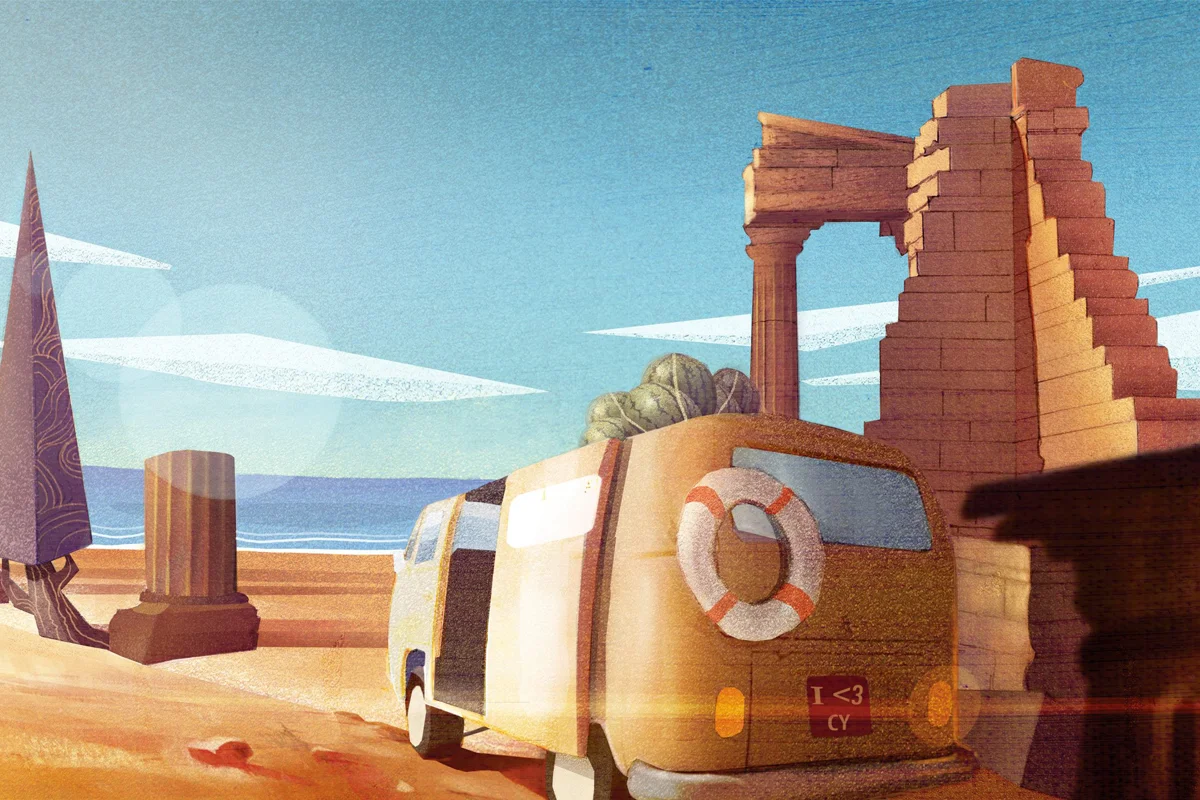 Where I'm from?
My home country is Cyprus, an island country located in the eastern Mediterranean Sea. I have lived here throughout my early 20s. A "golden-green leaf thrown into the sea" and a land of "wild weather and volcanoes," in the words of the Cypriot poet Leonidas Malenis, Cyprus is made of tall mountains, fertile valleys, and wide beaches.
A Cultural Crossroads
Settled for more than 10 millennia, Cyprus stands at a cultural, linguistic, and historic crossroads between Africa, Asia, and Europe. Cyprus is known for its magnificent turquoise blue beaches, its wines, and halloumi cheese; but also known for having the world's last divided capital, and the de jure ghost town of Famagusta.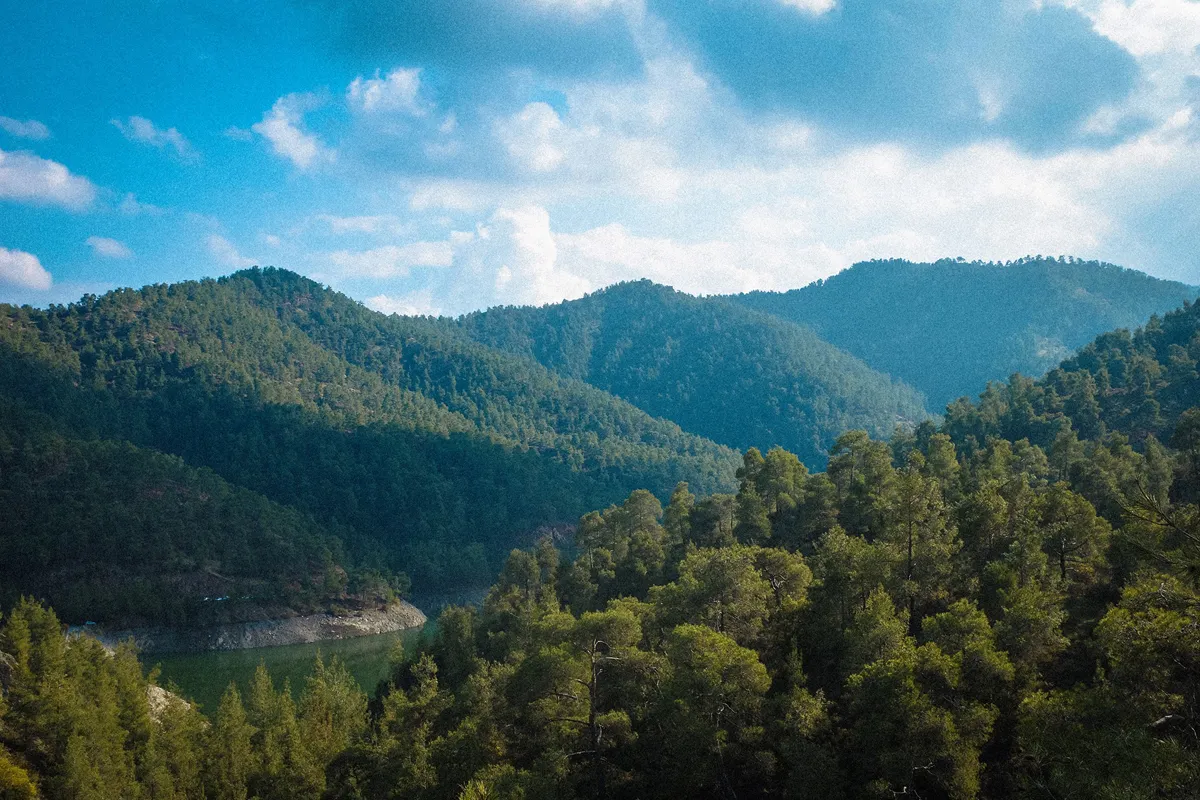 Education / Work History
I studied Graphic Arts at the University of Southampton and subsequently completed my postgraduate studies in Art History at the University of Nottingham. My undergraduate studies have been enriched by a number of design collaborations, design competitions, and freelance initiatives.
Early Working Life
After the completion of my postgraduate studies, I started working as an art and design teacher – and as a freelance graphic designer at the same time. In addition to this, I have worked for a number of museums as a freelance curator and history researcher.
My Career So Far
However, my passion has always been in practicing graphic arts. In 2018 I started working as a graphic and motion designer at a digital agency in Manchester and subsequently as a graphic designer at one of UK's biggest newspaper, magazine and digital publisher.
Between 2021 and 2023 I worked for one of Cyprus' biggest television stations as a digital and motion designer. My responsibilities involved art directing/delivery of print and digital campaigns, brand identity, broadcast motion graphics, podcast graphics, and liaising with external clients.
When I'm Not Working
I'm an avid astronomy, archaeology and art history enthusiast – I do attest that I have too many hardcover books in my room at the moment. I find great pleasure in socialising with my fiancée, friends, and family, especially cooking for them. I enjoy going to museums and galleries, as well as, graphic design bookshops and coffee shops. I also like hiking, jogging, and exercising. Finally, I enjoy playing video games and board games.
What is next?
I'm very excited to be at Twilo! It is truly a unique agency, not merely from a progression and opportunities standpoint, but, most importantly from a professional standing. Twilo is a melding pot of brilliant professionals with a matching work ethos and a flair for success.
Pushing The Boundaries
In a nutshell, I'm delighted working at Twilo because I'm surrounded by people who are very passionate about their work and love pushing the boundaries in their practices. It is precisely for this reason that I'm very proud to be working at Twilo. It enables me to push the envelope of my design practices, to develop further and learn, and finally to collaborate with some of the most talented people in the industry towards common goals.