Here's our end of month review for June...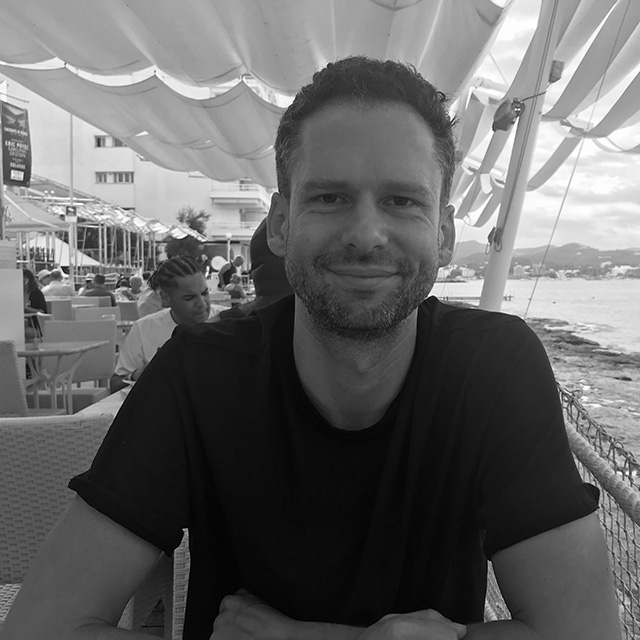 Matt
June was a milestone month for me as it marks my 1 year anniversary as a Twilo employee! As almost a marker for this I've been working with Wayne on a new brochure for Twilo, which will showcase a couple of my favourite projects. Just as a quick reflection on my time here, it has been the most challenging and rewarding time of my career. There is a constant drive for excellence here, which is the type of environment I really enjoy working in. I'm looking forward to see how we progress over the next 12 months.
Reviewing and improving
We have recently begun a practice of periodically reviewing websites that we manage as a team. This is allowing us to spot any issues that could be hampering their effectiveness, and addressing them. We've recently reviewed the ToolSafe e-commence website, where the team came up with some great suggestions which we are currently implementing. Just a quick example, we spotted that for mobile users some of the content could be reduced in size to allow more to fit on screen, giving a better user experience.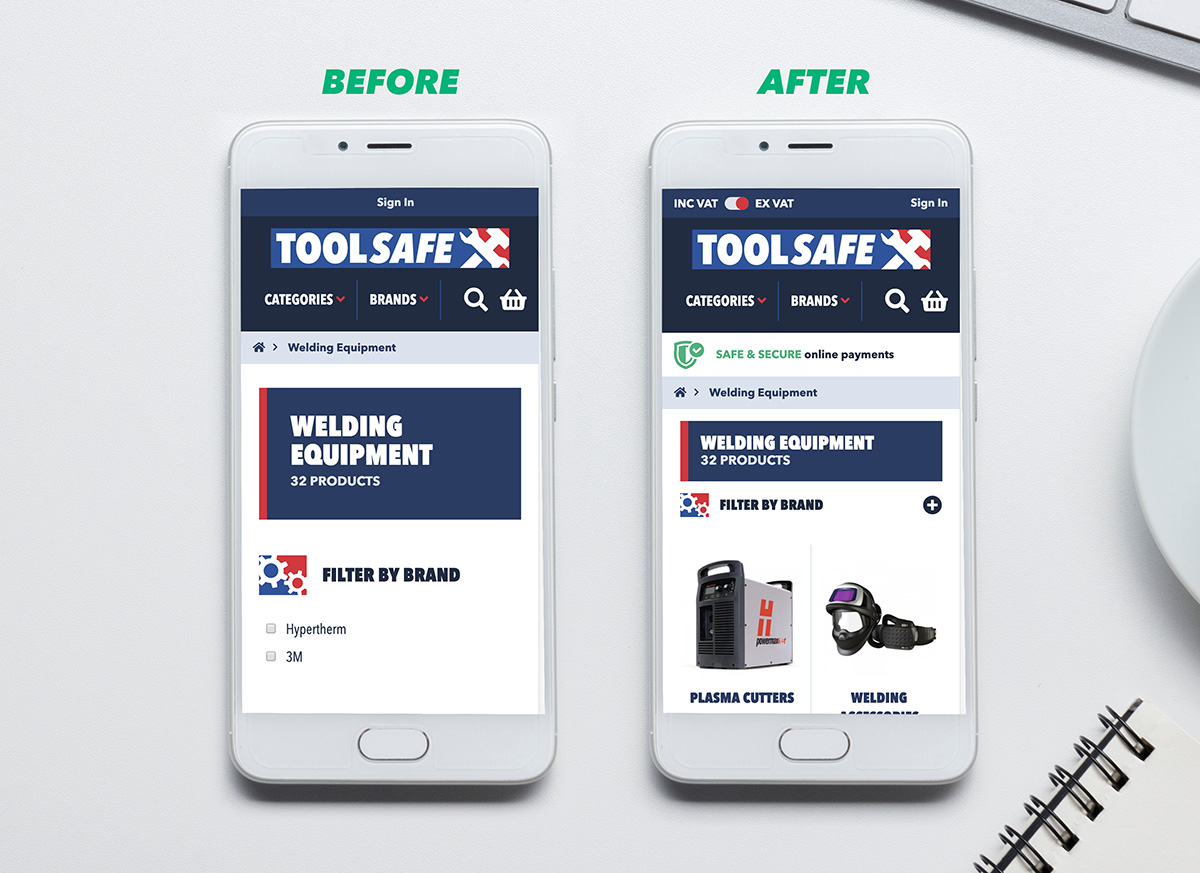 Custom quote forms
One of my main projects this month has been working on a new website for Unique Worksurfaces. Unique manufacture and install amazing custom made kitchen worktops. We had identified the quote form on their old site as a key area to improve. The new website needed a more visual and informative layout for the quote form, which should increase the amount of enquiries received. For this we also created some custom graphics to illustrate some of the questions. The new website should be launching soon, so it will be interesting to see how the new layout effects the conversion rate.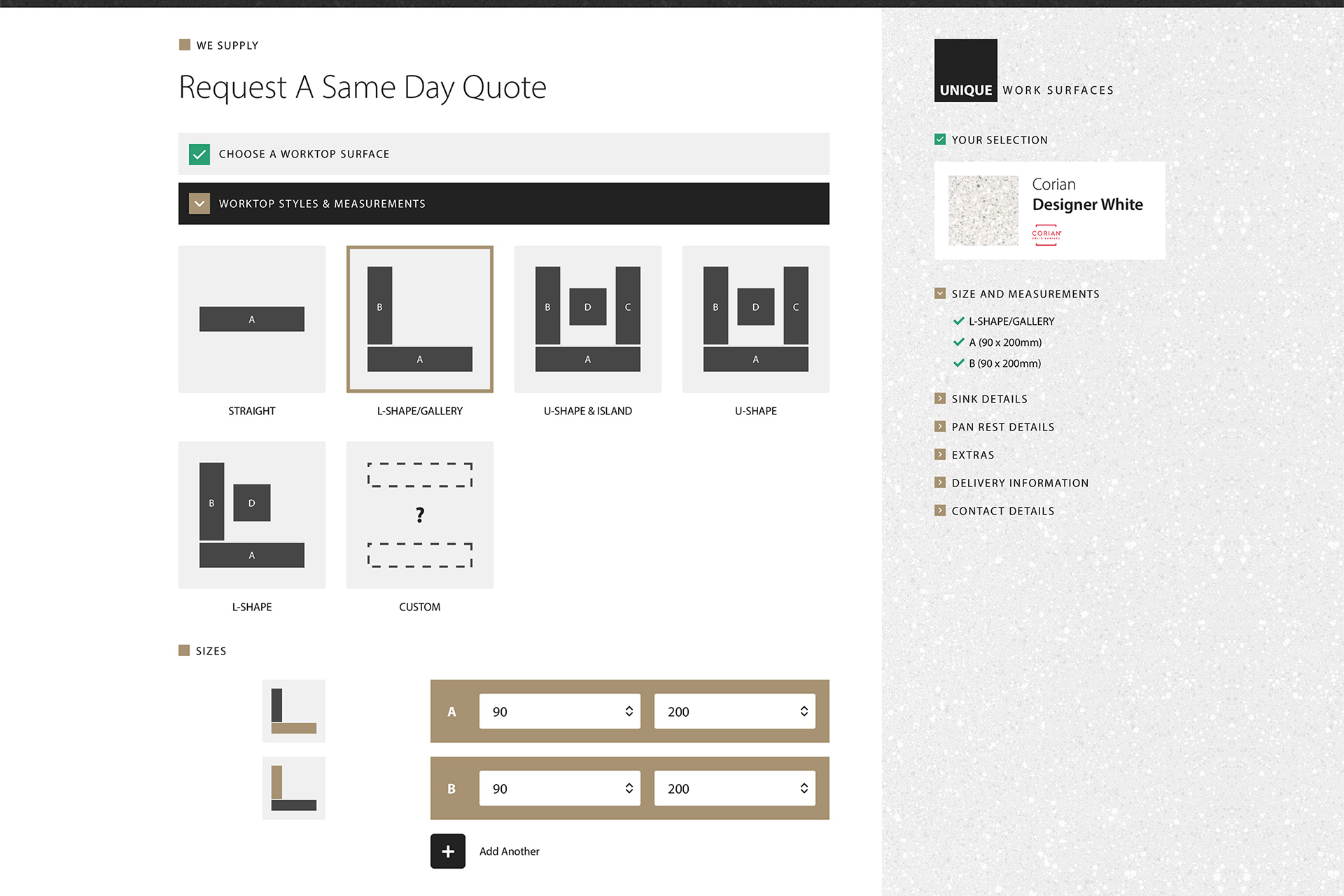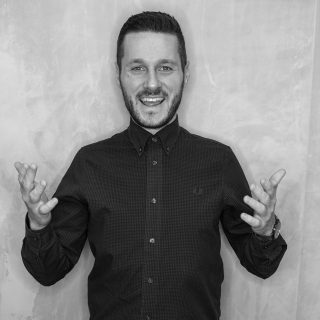 Wayne
It's crazy to think exactly a year ago we were basking in one of the longest hot spells we've had and England were on a great run in the World Cup, leading to pubs up and down the country running out of beer. Now the England Women's team are looking to go one step further as they too reach the semi finals of their World Cup.
I started the month in Majorca for a friend's wedding and what an incredible venue it was, with views right across Palma. The downside to having time off for a holiday is getting caught up. The world continues to spin when you are resting so you have to be extremely organised before you leave, making sure everything is up-to-date to make your return as seamless as possible.
We've been looking at ways to further enhance our e-commerce campaigns and for one client we have moved them over to a dynamic product feed from a number of their suppliers. We have done this for other clients. It involves liaising with their suppliers direct in order to pull through their product feeds into the website, saving time moving forward when it comes to product management. These projects take some time due to the different ways other businesses organise their products, but when done right allow us to focus time elsewhere.
We have a really exciting website to work on in the coming months. The new client sells customised cards and gifts, similar to MoonPig but with an adult theme – you can see an example of their work below. We are working on a new design for their online shop along with a custom integration whereby we will print a bar-code on the back of cards which indicates to a sorting machine which envelope the card should be placed into. Here's another example of the work we do at Twilo which saves our clients time.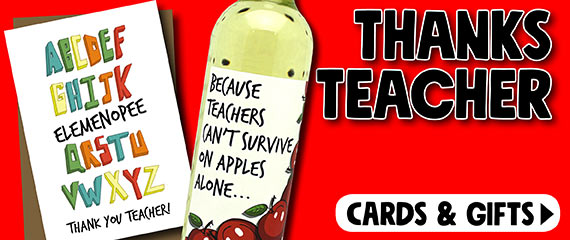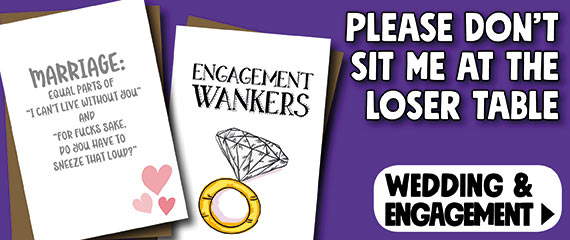 A key part of our process is looking at the client's ROI. When considering a new website it is important to think about what you want out of it. In many cases we can deliver a strong ROI not just with sales but also with time-saving functionality. Make your website work for you.
Joke of the Month
What do you call a chicken staring at a pile of lettuce?
A chicken sees a salad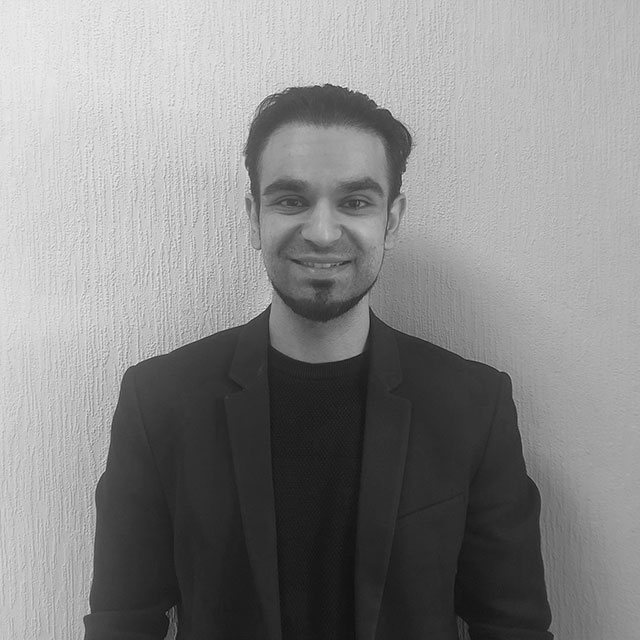 Adnan
From the success of Responsive Display Ads last month, I began using them throughout other accounts here at Twilo.
I'm pleased this month when it comes to a specific account. I have been managing a new account for the past 3 months and steadily month by month the stats are improving. However this month there has been a big leap in better Cost Per Lead. From an average of £92 to a new low of £67. My personal targets for this account next month is to get closer to £60 CPL. Trying different things is key when it comes to hitting targets. Especially in this era of Digital Marketing.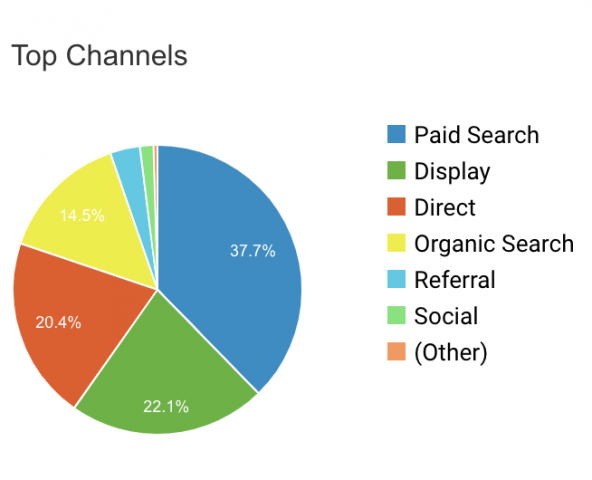 Another positive for this particular account is the fact the client mentioned they have been getting quality leads.
Here you can see adding Display Advertising has made a huge difference. Now it's all about improving furthermore.
Website updates, this month we as a team have been focusing on a huge e-commerce website. Discussed changes with the team, and everything has been successfully updated. Changes throughout the site to improve user experience was the topic of discussion. Especially for users visiting on mobile devices. Also Amy will be working with the client to improve their outreach.
Here at Twilo we as a team push for success and it's great when we see clients wanting more and more. Looking forward to further improvements for each and every account.
And to end, here's something cool we've seen this month...
England are into the Women's World Cup 2019 semi-final! It is the third successive tournament in which they have made the semi-finals, hopefully this year they will bring home the trophy.